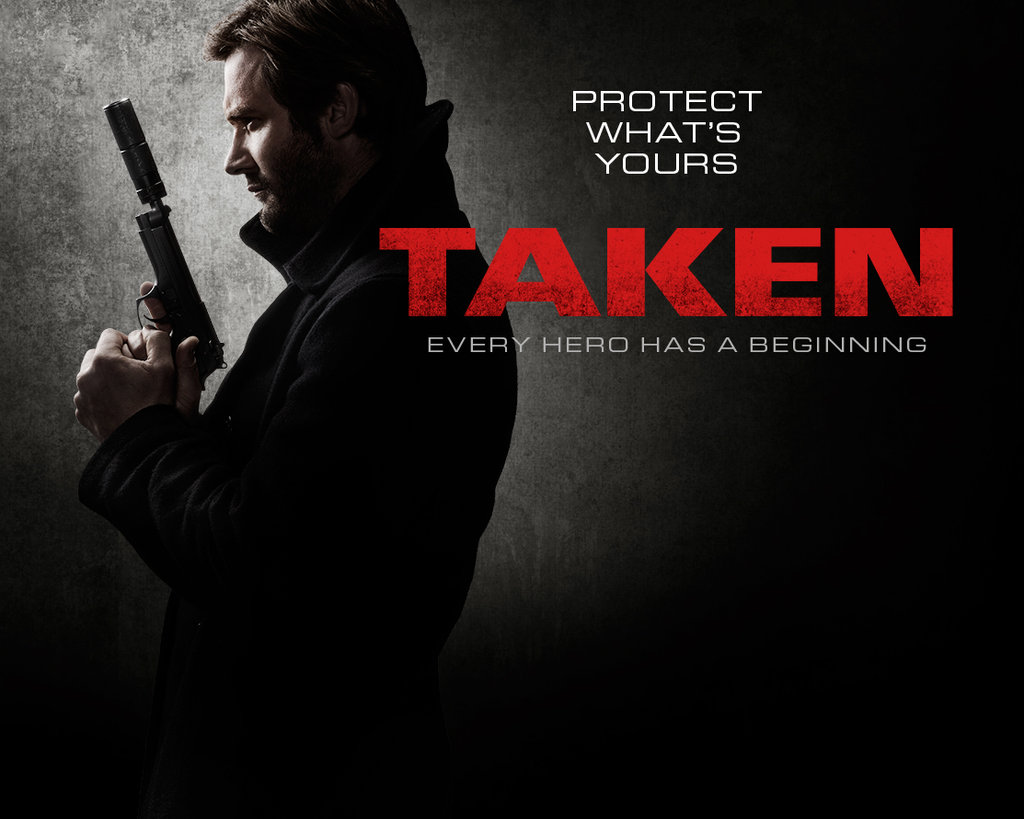 Taken is based on the famous Taken trilogy of the proverbial one man army who goes up against a gang of thugs to save his daughter. The series is more of a prequel to the first movie. Bryan Mills is played by Clive Standen which in the movie trilogy is played by Liam Neeson. The series is filmed on location in Hamilton and airs on NBC. If you are a fan of the original Taken trilogy and don't mind watching one guy kick the butts of several people, then this is certainly worth watching.
Since most people lead busy lives and are rarely at home or rarely have cable below is how you can live stream Taken online.
Watch Taken Online Using the Official NBC App or Website
The NBC app is available for iOS and Android devices, allowing subscribers to live stream the latest episodes of Taken as well as other NBC shows like Blindspot on the go. Also, the official website enables you to watch past and present episodes of almost all NBC shows. So, having a smartphone is not a prerequisite. That said you'll need to be a subscriber via the local cable service and you'll still be sitting through a few commercials!
Live Stream Taken Online with Sling TV
Subscribing to Sling TV's Blue package for $25 a month which enable you to live stream Taken on the go via the service's app and via a web browser. Since NBC is part of the lineup in addition to FX, Syfy, and many other channels, it's like carrying around a cable subscription with you. Plus, if you encounter commercials simply flip to another channel! Something you can't do with the official app.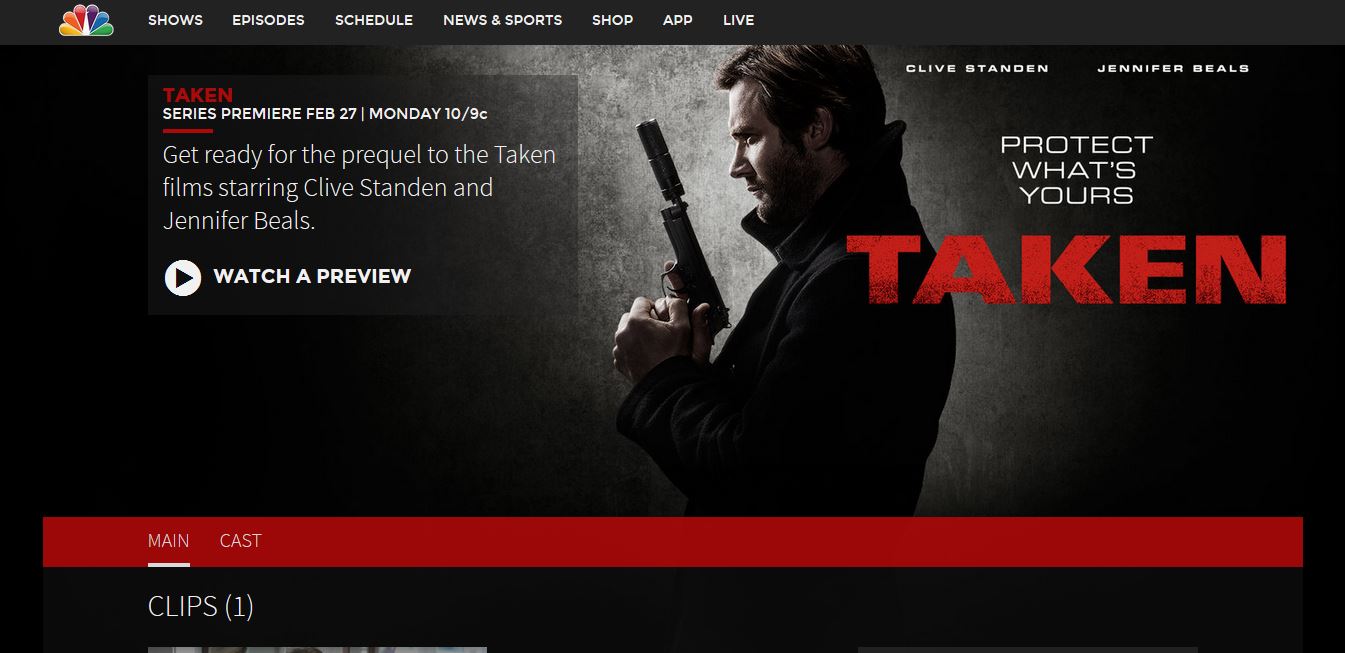 Live Stream Taken Online with AT&T TV NOW
You can live Stream Taken along with dozens of other television shows with AT&T TV NOW. However, you'll need to get the "Just Right" subscription for $50 a month, but it buys you another 80 channels making it a worthy cable replacement option. That said thanks to the AT&T TV NOW app for almost every device you'll never miss another episode of Taken again!
Streaming Taken on Netflix, Hulu, and Amazon
Netflix may get episodes of Taken, but it's not official yet. You will need to do a search to find if the latest episodes are available.
Hulu has all the episodes of Taken, and we can say this because the service gets all NBC shows. As a matter of fact, the latest episodes are made available the next day after its aired on NBC.
Amazon Prime will also have episodes of Taken available for download. Expect to pay $2.99 an episode which may seem steep, but it's perfect for any binge watcher.
Nefarious Methods of Streaming Taken Online Free
We don't recommend that you use illegal methods of streaming Taken or any other show for that matter. Piracy is illegal which means fines, jail time and you'll no longer have access to cable television!
Last Updated on by Exstreamist