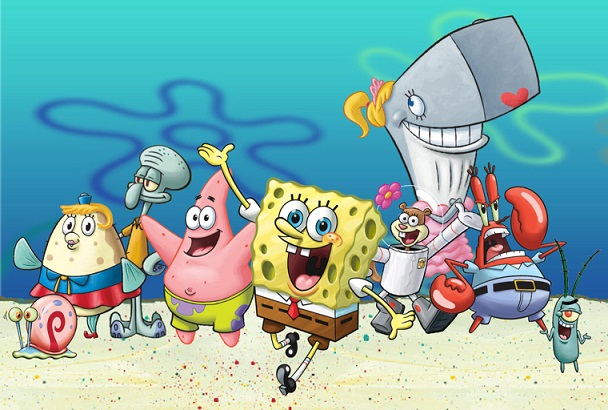 SpongeBob SquarePants is a popular animated television show created by Stephen Hillenburg who is also a marine biologist by profession. The show runs on Nickelodeon. The series is about the adventures of a character called SpongeBob who with his fictional underwater friends live in a city called Bikini Bottom. SpongeBob SquarePants is by far the highest rated television series running on Nickelodeon. The show has generated over $12 billion in revenue for Nickelodeon in the way of merchandising. The idea for the show is based on an unpublished comic book created by Hillenburg in 1989 called 'The Intertidal Zone' which was meant to be educational too. However, he started working on SpongeBob SquarePants the animated series in 1996 after Rock's Modern Life was canceled and the rest, as they say, is "history"! The show has won the 1999 Kids' Choice Awards in addition to 11 subsequent Kids' Choice Awards, two Emmy Awards, and BAFTA Children's Awards.
Whether you're a kid at heart or never grew up, then SpongeBob SquarePants is the right choice for you! Below is how to stream SpongeBob SquarePants online for free.
Watch NickToons Online Using the Official Nick App and official Website
You can watch SpongeBob SquarePants for free using the Nick App available for iOS devices only and the official Nick Website. However, the stream is not live which means that you'll not be watching Nicktoons live, but there are lots of commercials to sit through. When you first start the stream, you're put through five minutes of commercials and then five more minutes after the introduction and a few minutes in between. But then again who can complain when they're watching SpongeBob SquarePants for free? Besides NickToons runs a gazillion commercials even when you're watching SpongeBob SquarePants on television.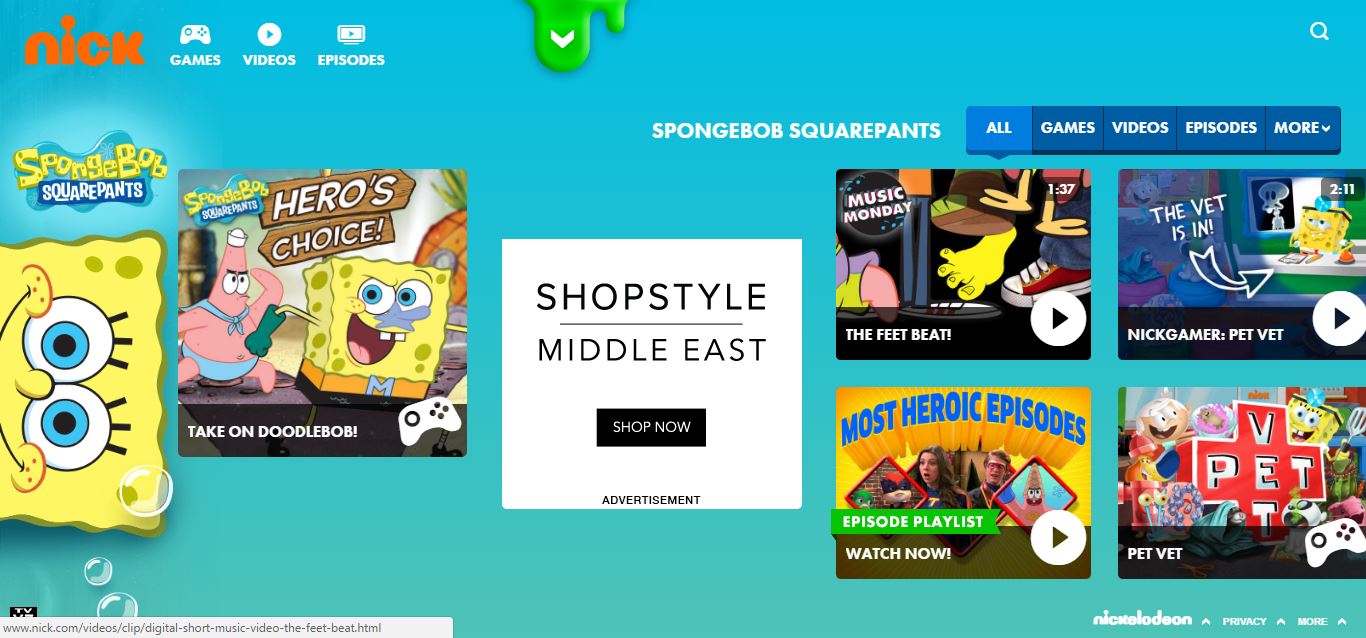 Live Stream NickToons Online with Sling TV
You can live stream NickToons with a Sling TV subscription. Live streaming NickToons means that you'll be able to catch all the latest episodes of SpongeBob SquarePants and reruns when they are aired. However, NickToons generates its income via commercials, so you can't  avoid sitting through all the commercials. That said on the bright side a Sling TV subscription costs just $20 a month, and you can add the 'Kids Extras' for $5. Since a single subscription can be shared across five devices, your kids can stream SpongeBob SquarePants while you watch Bloomberg and your wife catches up on the Walking Dead on AMC…its win, win situation!
Streaming SpongeBob SquarePants on Netflix, Hulu, and Amazon
Netflix had access to SpongeBob SquarePants right up until mid-2013. However, now they don't have SpongeBob SquarePants and have lost other kids' shows as well.
Hulu has been home to SpongeBob SquarePants for a very long time. You can watch all the present and past episodes of the show. The upside is that you just get to sit through a couple of ads and if you have a premium subscription then no ads!
If you'd rather download SpongeBob SquarePants in HD to your device and watch it with your kids, then you can't go wrong with Amazon Prime. An episode costs $2.99 and a complete season costs $19.99. So, apparently, you'll save money by downloading the whole season.
Other Ways of Streaming SpongeBob SquarePants Online for Free
We would advise against using illegal methods unless you're a 7-year-old kid who can't be charged with piracy. That said since NickToon streams the show for free there is no point going down that dark alley of no return!