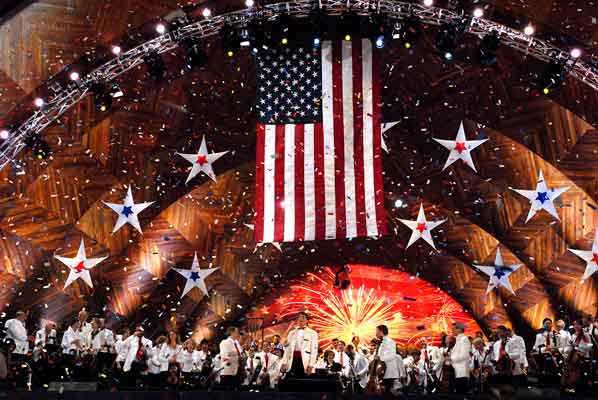 The 4th of July is marked as the Independence Day for the United States of America. It is a federal holiday which commemorates adopting the Declaration of Independence over 241 years ago back in 1776. The Declaration declared all thirteen colonies as a new nation and no longer a part of the British Empire. While the day is marked with parades, carnivals, barbecues, concerts, and family reunions the fireworks are its traditional centerpiece.
Most people across the US come out of their homes to witness the fireworks, but there are many more who would rather stay at home and watch it on television. If you are one of those people who'd rather watch the fireworks on your new UHD TV, at home or a mobile device then below is how you can stream it online!
Macy's Fourth of July Fireworks Live Stream
Macy's 4th of the July fireworks usually entail five barges that shoot off a truckload of pyrotechnics directly from the East River in New York City. This year's celebration will also mark the 41st anniversary of Macy's patriotic celebration with viewers at home being able to lives stream the show directly via NBC.com/live. Alternatively, NBC subscribers will also be able to live stream the fireworks via the network's app for their devices.
Live Stream Capitol Fourth on PBS Online
Capitol Fourth puts Americans in the front and center of arguably the largest fireworks display in the United States. It is broadcast live from the West Lawn of Capitol Hill. The PBS app for various devices should ensure that subscribers to the network can stream on their devices. The good news is that it's broadcast in HD, so it's the next best thing to buying a ticket and flying over to Washington DC.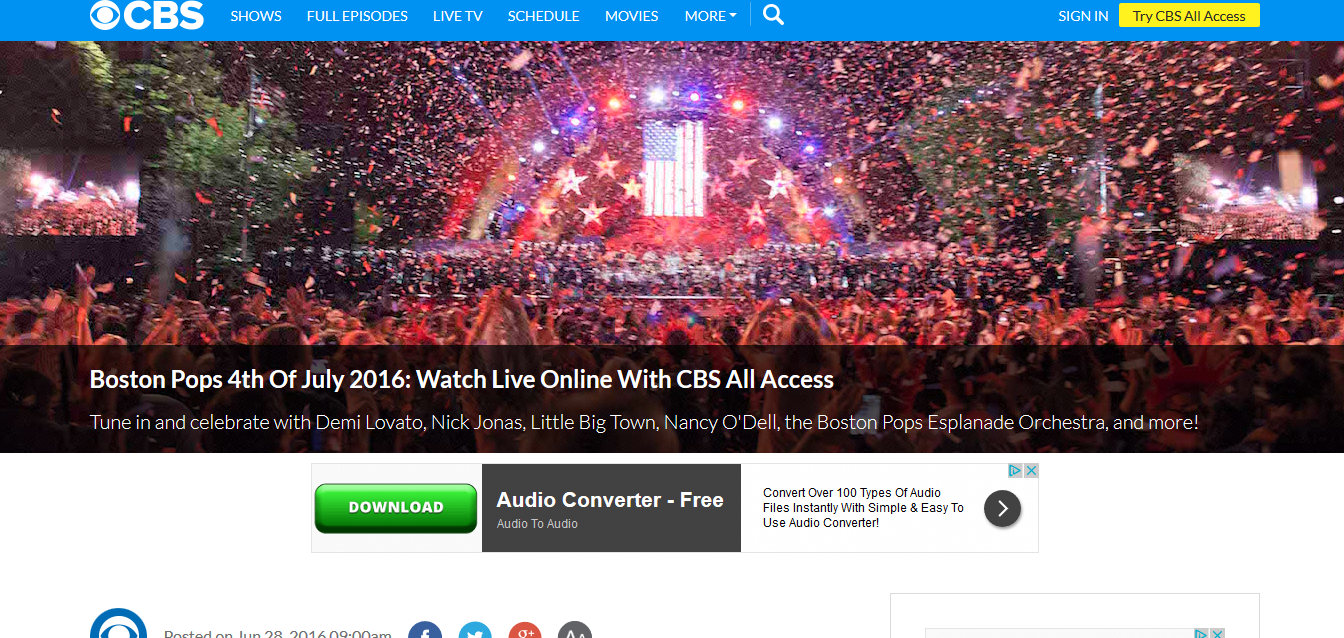 Watch Boston Pops Fireworks on CBS All Access
CBS All Access costs $5 a month, and it streams CBS shows with live TV via its app for mainly iOS and Android devices. Each year CBS exclusively live streams the Boston fireworks live from Charles River Esplanade. The fact that its exclusive means that the stream is not available anywhere else.
Live Stream July 4th Fireworks Online with Sling TV
Sling TV is a cable alternative which means that if you don't want regular cable, you can subscribe to this service. However, in addition, to live streaming over a hundred channels it also streams channels that live stream the July 4th Fireworks like NBC and ABC. Plus, you can stream via the service's app for iOS and Android devices as well as via the service's website. So, now not having cable is no excuse to miss the fireworks!
Watch the July 4th Fireworks Live with DIRECTV NOW
DIRECTV NOW is also a cable alternative which live streams dozens of channels including those that broadcast the July 4th Fireworks. It includes channels like ABC and NBC, in addition to CNN which too airs a good part of the fireworks in Washington DC and New York as well as in other major cities. Not bad starting at $35 a month. Click the button below to try the service for free!
Try DIRECTV NOW Free for 7 Days
Other Free Methods of Streaming the July 4th Fireworks
Many websites and YouTube channels may live stream the fireworks from some different cities. But the video and production quality will more than often be subpar. So, you'll not enjoy it as much. If you can't afford a streaming service, it's best, you to stroll down to your nearest sports bar, grab a beer and watch the fireworks there!