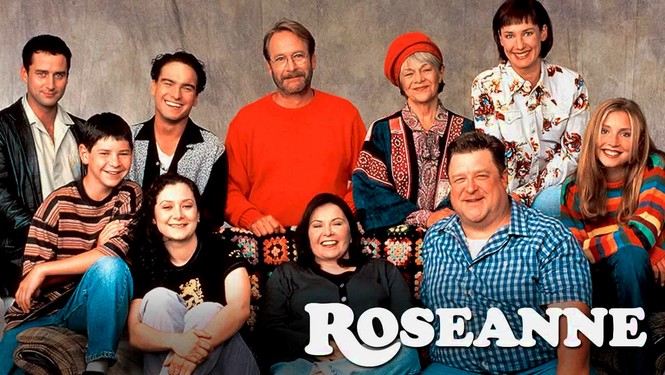 America's blue-collar sweetheart is making a comeback for an 8-episode reboot. This time around the show will tackle life in the Trump era! The last episode was aired back in 1998 with the death of John Goodman of a heart attack. So, it will be interesting to see just how his death will be addressed by the original writers of the show. There is speculation though that they may make it out to be all just a dream perhaps. Goodman and Roseanne Barr have not yet seen the script, but according to ABC, it's going to be a brand-new turf. The show concluded when the actors were in the 40s, and now they are in their mid-60s, and so it could make for some interesting comedy with grown up kids taking after their parents.
Whether you're a fan of the original show or a millennial who wants to find out what the fuss is all about below is how you can stream Roseanne live online.
Watch Roseanne Online Using the Official ABC App or Website
The official ABC app and website will allow you to stream episodes of Roseanne online for free. The app is available for mainly iOS and Android devices though some people have recently reported problems with it crashing. While the app and website are free, the catch is that you need to be a subscriber. Plus, if you want to catch up on the original serial i.e. the ones aired back in the 80s and late 90s, then you won't find episodes here either. That said there are other methods of streaming the show online.
Live Stream Roseanne Online with Sling TV
Sling TV is a cord-cutting service which is cheaper than regular cable, does not require a long term subscription and enables subscribers to stream on the go. Sling TV's app for iOS, Android, Xbox One, and Chromecast devices ensures that you and your family members can stream on the go. So, you'll be able to stream all the latest episodes of Roseanne online and live. Just be sure to buy a package which includes ABC, as well as any other channels you're interested in streaming like maybe AMC, CNN, and ESPN. Starting at just $20 a month its worth a shot!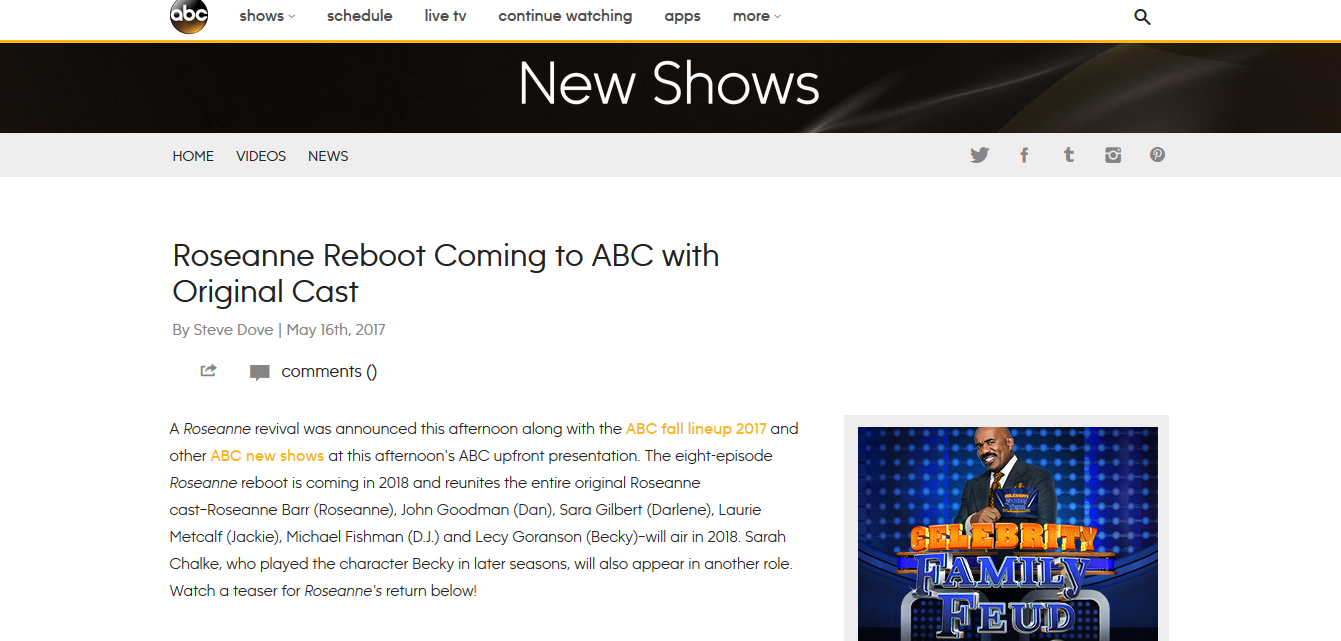 Watch Roseanne Online via AT&T TV NOW
AT&T TV NOW is also a cord-cutting service but its run by AT&T. The service is slightly more expensive starting at $35 a month, but the company throws in free data for streaming. So, you and all your family members can stream till you drop dead without having to worry about all the data you're consuming. AT&T also does not expect a long-term commitment, but with the service's apps for almost all smart devices there is a good chance that you'll volunteer to a long-term commitment!
Streaming Roseanne on Netflix, Hulu, and Amazon
Netflix may get episodes or the complete season of Roseanne but only if it flops and the show is canceled. Not many ABC shows have made it to Netflix lately expect for those that didn't garner much interest from audiences.
Hulu, on the other hand, will probably get episodes of Roseanne and maybe a few hours after its aired. Though we must warn readers that there is no official word yet and so, will update you right here if things change.
Amazon Prime allows fans of their favorite shows to download complete episodes and seasons. There is a good chance that Roseanne will be added to their list of episodes available for download at $2.99.
Other Methods of Streaming Roseanne Online for Free
Downloading and live streaming shows like Roseanne for free is a breach of US copyright. If you're in the US, then there is a good chance you'll land in jail! And that's no laughing matter! So stick with the legal methods mentioned above.
Last Updated on by Exstreamist