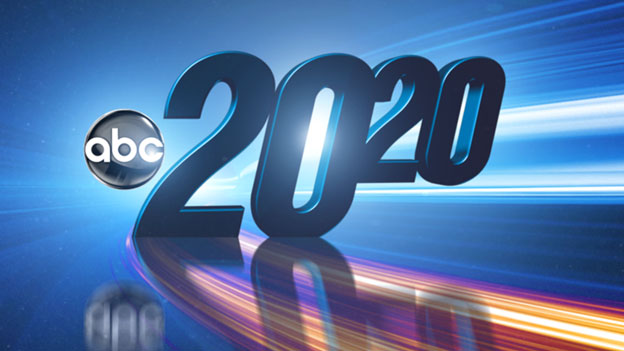 20/20 is ABC's newsmagazine show and has been broadcast since 1978. The show is created by Roone Arledge and is similar to CBS' 60 Minutes. 20/20, features some in-depth investigative stories in addition to human-interest stories. The name of the show has been derived from the visual acuity measurement of which 20/20 is the best. The hour-long program runs every Friday evening at 10 pm EST. Though sometimes its extended for another hour especially in the summer.
Fans of investigative shows probably already have and still, watch 20/20. However, below is how you can stream 20/20 live online.
Watch 20/20 Online Using the Official ABC App or Website
The official ABC 'Go' app and website is the only way to legally stream 20/20 live for free. However, to stream the show for free, you'll need to be a subscriber to the network. Subscribers can log-into the website or the app and start streaming just about every ABC show. That said if you're not a subscriber you can always use a cord-cutting service to stream 20/20 on the go.
Live Stream 20/20 via AT&T TV NOW
AT&T TV NOW is one of the leading cord-cutting services operated by AT&T. Subscribers to the service can live stream 20/20 in addition to loads of other ABC shows like Scandal, Jimmy Kimmel Live, etc. Plus, a load of other channels like ESPN, Syfy, etc. Starting at just $35 a month if you're using AT&T's 4G service you won't be charged for streaming. Speaking of 4G, the service has apps for iOS, Android, Chromecast, etc. making it possible to stream on the go.
Live Stream 20/20 Online with Sling TV
Sling TV is another cord-cutting service but one that starts at a slightly cheaper $20 a month. In addition to being able to stream 20/20 subscribers to the service will be able to stream dozens of other networks on the go, thanks to a number of apps for all leading devices. Those who don't have a smart device can even stream via a regular browser. You can try the service for free via the link below.

Streaming 20/20 on Netflix, Hulu, and Amazon
Netflix has all the latest seasons as well as ones from previous years available for streaming. It appears as though despite the service not receiving the most recent ABC shows, they've managed to retain all the old ones.
Hulu has just about all the episodes of 20/20 dating back to early 2002. But that's understandable since Hulu is owned by the same parent company as ABC.
You can download all the episodes of 20/20 from Amazon Prime. Though expect to pay a premium for it at around $2.99 an episode.
Other Methods of Streaming 20/20 Online for Free
You should be able to find many episodes of 20/20 on YouTube for free which is perfectly legal. However, since it's not live, you may be tempted to use a free live streaming service which is illegal. These streaming services are run by pirates and so using them is tantamount to piracy. So, unless you want to end up paying a hefty fine or worse spend time in prison, we wouldn't advise that you use these free services.