[Rumor] Hulu and Amazon Prime in Bidding War for Rights to 'Hannibal'
|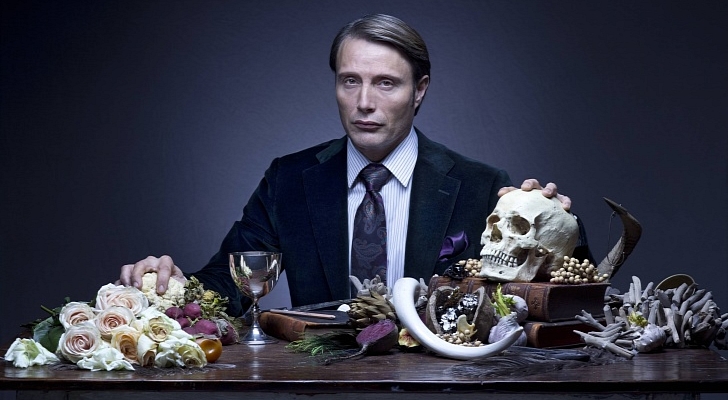 Update: Bryan Fuller has replied mentioning that Amazon Prime is out of the running in picking up Hannibal as an exclusive original series.
@MikeBarbre I'M SORRY TO REPORT @amazon AND @netflix HAVE PASSED ON #HANNIBAL S4 BUT WE'RE STILL INVESTIGATING POSSIBILITIES

— Bryan Fuller (@BryanFuller) July 6, 2015
A close source to Hulu has also updated us that any talks with Hulu have stalled. This doesn't mean that things are over for the series yet, it just likely means that either the price for the rights of the show might need to come down a bit or there is currently a conflict of interest between the show's creators and the distribution options.
Stay tuned, I'll be investigating further. My gut still leads me to believe this isn't the end of Hannibal just yet.
—
Many hearts have been ripped violently from their respective chests over the course of the last few weeks with news that NBC wouldn't be airing 'Hannibal' for a fourth season. Despite being a critical darling and developing a ridiculously passionate group of fans (#fannibals, if you will), NBC pulled the plug on any future seasons due to reported lower-than-necessary network ratings.
But there appears to be some major backroom discussions going on right now at two of the major streaming services, with signs there is significant interest in swooping in and purchasing the rights to Hannibal's future. Sources close to the show have said interest has been extremely high with both Hulu and Amazon Prime particularly engaged (we reached out to Hulu, Amazon Prime and to show creator Bryan Fuller directly for official comment and will update when we hear back).
Following the news of the non-renewal, almost immediately the first thing on everyone's mind was, "This isn't the end, there is no way Hannibal doesn't land on one of the major streaming services" including us here at Exstreamist. So while this is certainly marked as a rumor for now, evidence is piling up that it's down to Amazon Prime and Hulu as front runners. Mr. Fuller does have a busy schedule ahead especially with new show 'American Gods,' but has commented on numerous occasions that his interest in continuing Hannibal is extremely high.
A quick Hannibal distribution recap:
You might be wondering where Netflix is in all of this. According to an interview with Vulture, Fuller commented that things with Netflix are complicated as contracts with other services would prohibit such a deal from being made. In other words, Netflix has expressed interest itself, but the logistics are likely not in the cards for a deal to take place.
So where do we think Hannibal ends up? Last week, all our bets were placed strongly on Amazon Prime winning this deal. With their recent announcement that they what to invest big into their content library, purchasing the rights to a show with a passionate digital audience would seem like a great acquisition. But with recent rumors that Hulu is making a play as well, it doesn't seem out of the realm of possibilities, especially with the precedent set by their recent pickup of 'The Mindy Project.' With that in mind, our money is still on Amazon Prime, but with what seems to be less of a guarantee.
We'll be listening closely and will update the story as news is confirmed.