Hannibal's Third Season Now Streaming on Hulu
|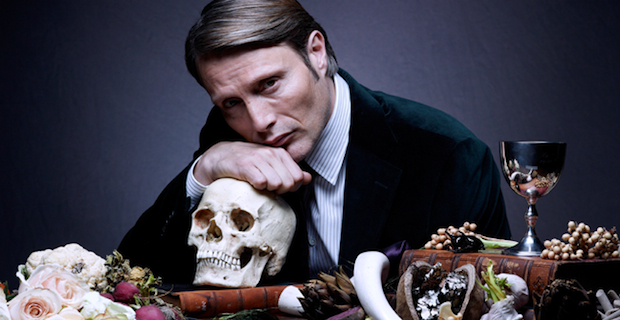 It has been a roller coaster few weeks for Hannibal fans, as the show was originally streaming on Hulu and recently won the best streaming show, then removed from Hulu and made exclusive to Amazon Prime.
Then to make matters worse, NBC recently announced that they were going to be cancelling the show which sent the internet into a flurry. Speculation recently cropped up that Amazon and Hulu were both extremely interested in Hannibal, continuing the series that has picked up quite the cult following among cord cutters.
While the world waits to hear the final fate of Hannibal, Hulu has started streaming the third season of Hannibal, giving subscribers access to the most recent season, at this point a total of four new episodes.
The series has found some fans of the first two seasons a bit curious about the artsier nature of these newer episodes.
Just a warning for those of you wondering if you should start streaming Hannibal to see what all the fuss is about, understand that the show is extremely graphic, especially for network television. Just a casual warning from us that the show is certainly not for everyone. However, if you're a fan of the original Hannibal Lecter movies, there's a decent chance this show will suit your fancy.
Watch the Hannibal third season trailer online below: