MLB Playoffs 2017 – Here's How to Stream The Games Online Free
|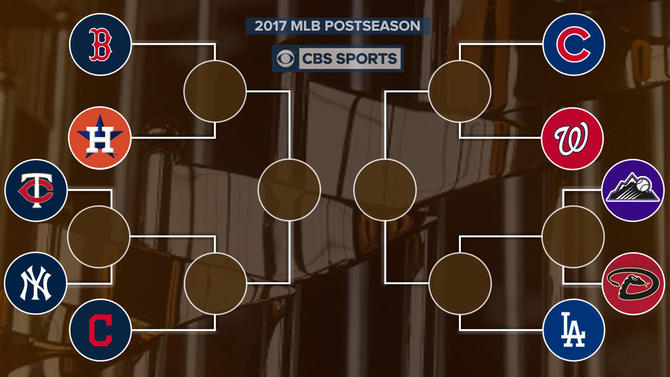 Now that September baseball is done, it's time for the big show to start, with the MLB playoffs starting this week. Arguably one of the most exciting months of the year for all of sports, there are some great story lines this year, including the Cleveland Indians on their incredible win streak, he Houston Astros representing their home city, ravaged by a hurricane just a few weeks ago, one of the most expensive teams ever in the Los Angeles Dodgers taking the stage to play for a title, and of course, the Chicago Cubs with a chance for a repeat.
So how can you watch the MLB playoffs online without cable? There are a handful of ways, which we'll outline below:
Stream the MLB playoffs online with DIRECTV NOW
There's no easier way to stream ESPN or TBS online than with DIRECTV NOW. For those who don't have cable, this streaming service is a great alternative, and they even offer a great risk-free seven day free trial, so you can watch the first few games of the playoffs to see if you like what they offer. You'll get access to the wildcard games between the Twins and Yankees, and the Rockies and Diamondbacks. You will also have FULL access to the entire playoffs because every network games are on, DIRECTV offers in their streaming service including MLB Network, ESPN, TBS, FOX and more. Get access to their free trial here:
Try DIRECTV NOW Free for 7 Days
Watch the MLB playoffs without a cable subscription with Sling TV
Another great option with a seven-day free trial is Sling TV. Sling is a streaming service that allows you to pick and choose what channels you want to pay for to stream, meaning you can get access to dozens of your favorite networks like ESPN, TBS, and others, all for a fraction of the cost of normal cable. This means you'll get all the playoff baseball you want without having to sign a contract or deal with a big cable company. Get a seven day free trial here.
Already have cable? Login with your cable account
It's 2017, and most major networks now offer an online stream of their channel, you just have to use a cable account to login. So if you already have cable, check out services like WatchESPN.
The 2017 MLB playoff bracket
Looking to streamin a specific team online? Below you'll find a free guide on how to stream your favorite baseball team live online. Each page will give you specific instructions on how you can watch them throughout the upcoming playoffs.
Get full access to the MLB playoff schedule here.
It's always sad to see the baseball season come to a close, but these next few weeks should offer plenty of excitement, as everyone who watched last year's World Series can attest. The 2017 season has been a lot of fun, and we can't wait to see what happens over the next month!
Who are you rooting for? Let us know in the comments below!