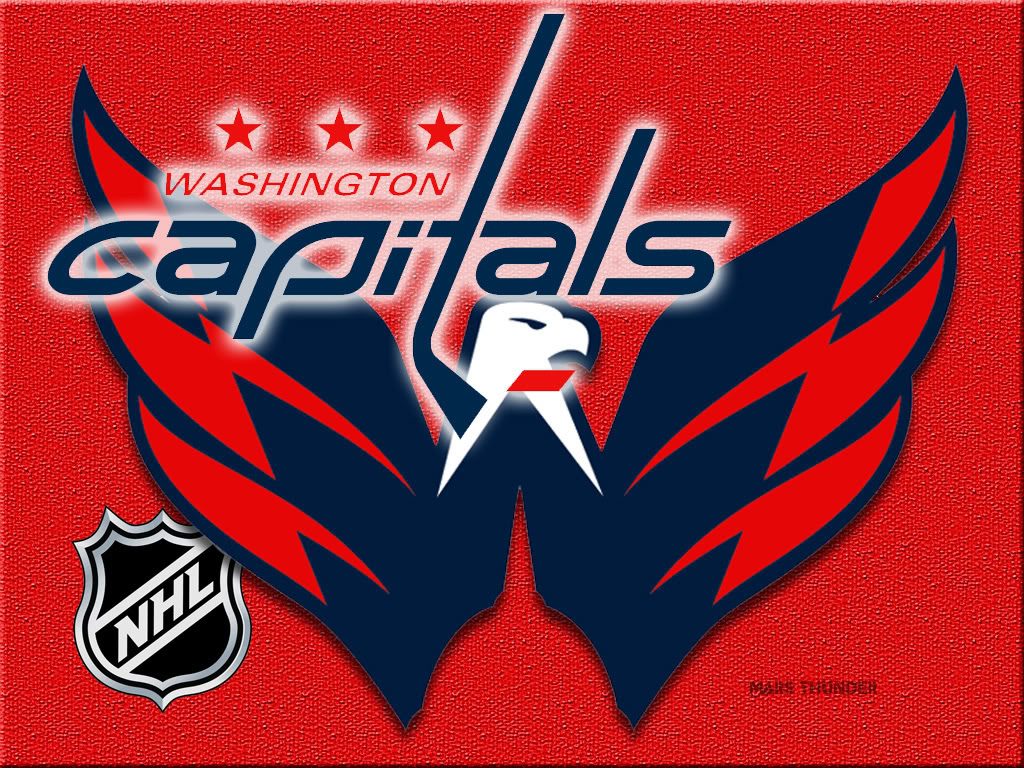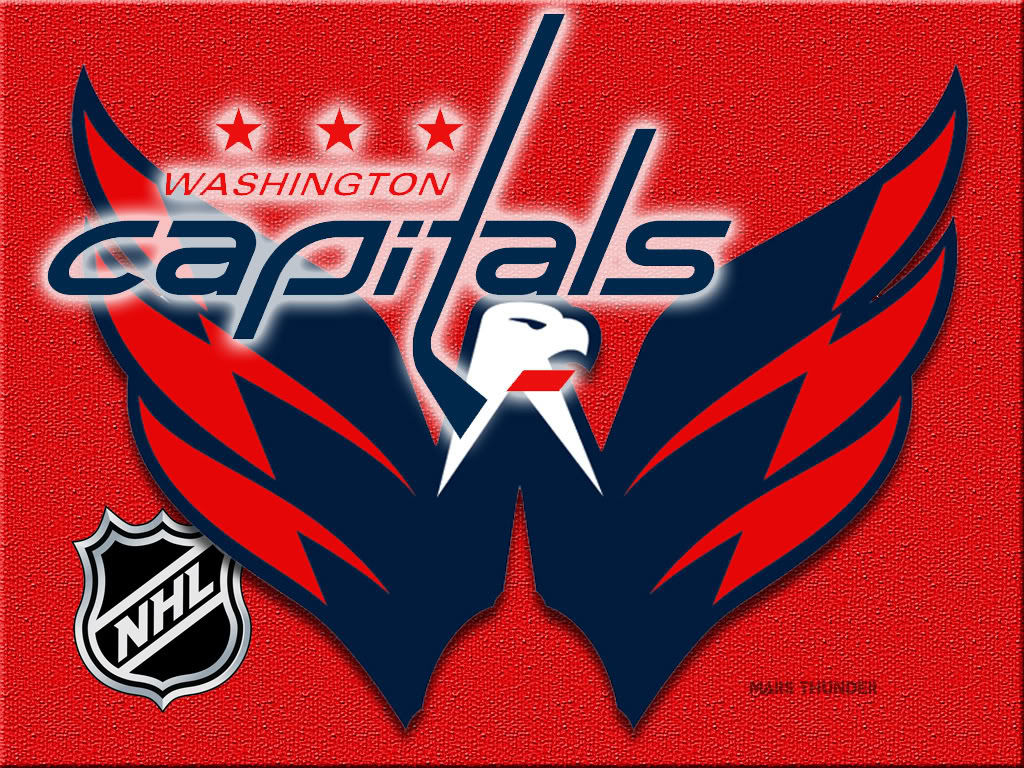 The Washington Capitals also called Caps are based in Washington DC.  Originally formed back in 1974, the team was owned by Abe Pollins who also built the Capital Centre in Landover, Maryland to house both the Bullets and Capitals. It is certainly an excellent time to be a Washington Capitals fan. The Caps share a division with the Hurricanes, Blue Jackets, Devils, New York Islanders, New York Rangers, Philadelphia Flyers, Pittsburgh Penguins and Washington Capitals.
Fans of the Washington Capitals don't have to be glued to the television each time their team plays because there are other ways to watch the Capitals i.e. streaming online!
We Recommend: Hulu for Streaming Washington Capitals Games Online
One of the biggest names in streaming now has a live sports option. Hulu Live offers dozens of channels including NBC Sports, ESPN, and more, meaning you can access most Capitals games online. They also offer a great free trial, so if you're hoping to watch tonight's game, you can try before you buy. Check it out here!
Fubo TV offers live Capitals game streams
A little bit more expensive than Hulu Live, Fubo is a great option though if you're looking for some of the more obscure channel streaming options. Odds are good if the Caps game is online, you can find it on Fubo.
Want to watch an out-of-market Caps game online?
If you live in one city, but want to watch a Capitals game being broadcast in another city, you will need to use a VPN service. A VPN will allow you to set your computer's location to wherever the game is being streamed and then access the game online with one of the streaming services above.
Watch the Washington Capitals Live Online with DIRECTV NOW
DIRECTV NOW gives you live access to every Washington Capitals game. The service live streams a number of sports only channels like ESPN, Fox Sports and the NHL Network all of which are known to broadcast games played by the Washington Capitals. Starting at $35 month the service does not require a long term commitment and so fans of the Capitals can signup and continue paying until their team is in the game or for as long as they want. As an added bonus AT&T does not charge DIRECTV NOW subscribers for data used during streaming!
Try DIRECTV NOW Free for 7 Days
Live Stream the Washington Capitals Online with Sling TV
Sling TV is a service which allows you to live stream the channels of your choice via your mobile / smart device 24/7 which includes ESPN 1&2 and NHL Network. The basic package in addition to the more expensive ones also includes a number of other channels such as AMC, Syfy, Bravo, Fox Sports, etc. which are streamed live via the Sling TV app. So, all you need to start streaming the Washington Capitals live is a subscription which costs $20 a month with no long-term commitment on your part.
Watch The Washington Capitals Online Using the Official NHL GameCenter Service
The GameCenter service bears the official NHL brand name and happens to be one of the best ways to watch all NHL games live online. The GameCenter service costs $131.49 annually which includes all the preseason games. If you just want to watch the Washington Capitals, you can opt for the one team only option for $100 a year.
If you're more of a watch as you go kind of person, then the $24.99 a month deal should work too. Though you'll obviously save with an annual subscription and that's what we strongly recommend hardcore fans get in addition to the GameCenter app for their device.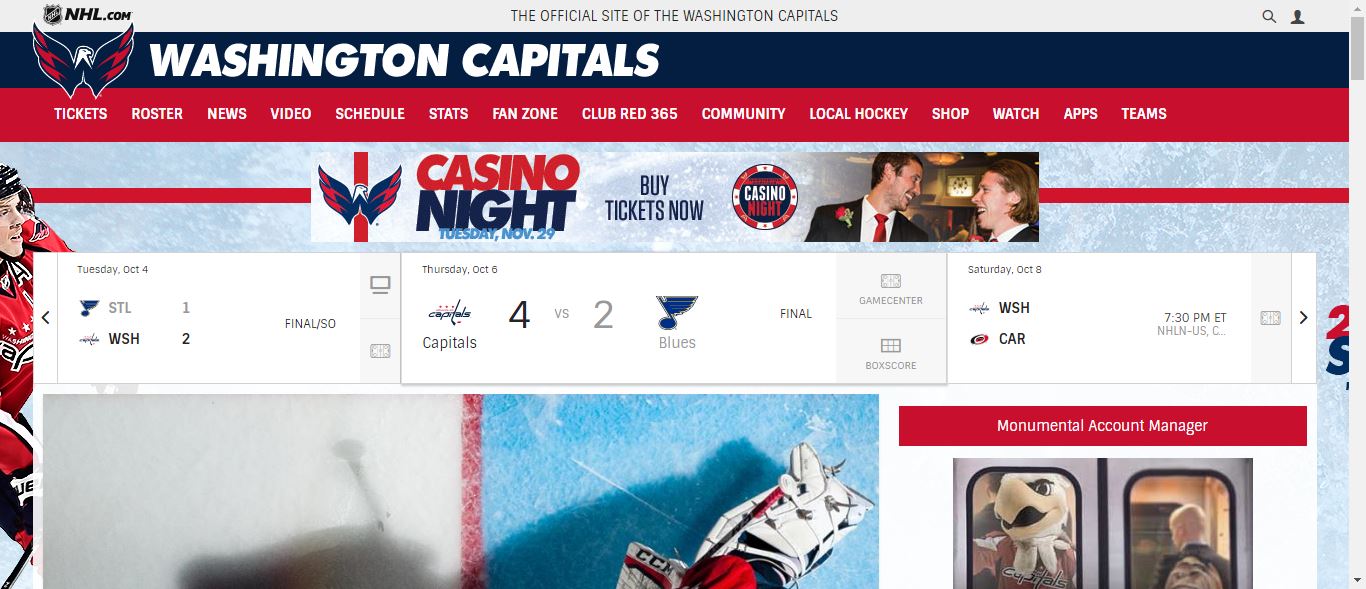 Stream the Washington Capitals with the PlayStation Vue
PlayStation Vue is a live streaming service brought to you by none other than Sony! It works a lot like Sling TV except for the fact that you can also stream via your PlayStation 4. The PlayStation Vue app is available for almost all devices including Roku, iOS, Chromecast, and Android, etc. However, it's slightly more expensive starting at $40 a month for the basic subscription which too has ESPN as part of the package.
Other Ways of Streaming the Washington Capitals Online free
Nothing worth streaming on the internet is ever free and legal! The same goes for the Washington Capitals so we'd recommend you steer clear of so-called free streaming websites since that's the only way you're not going end up like a puck in jail!