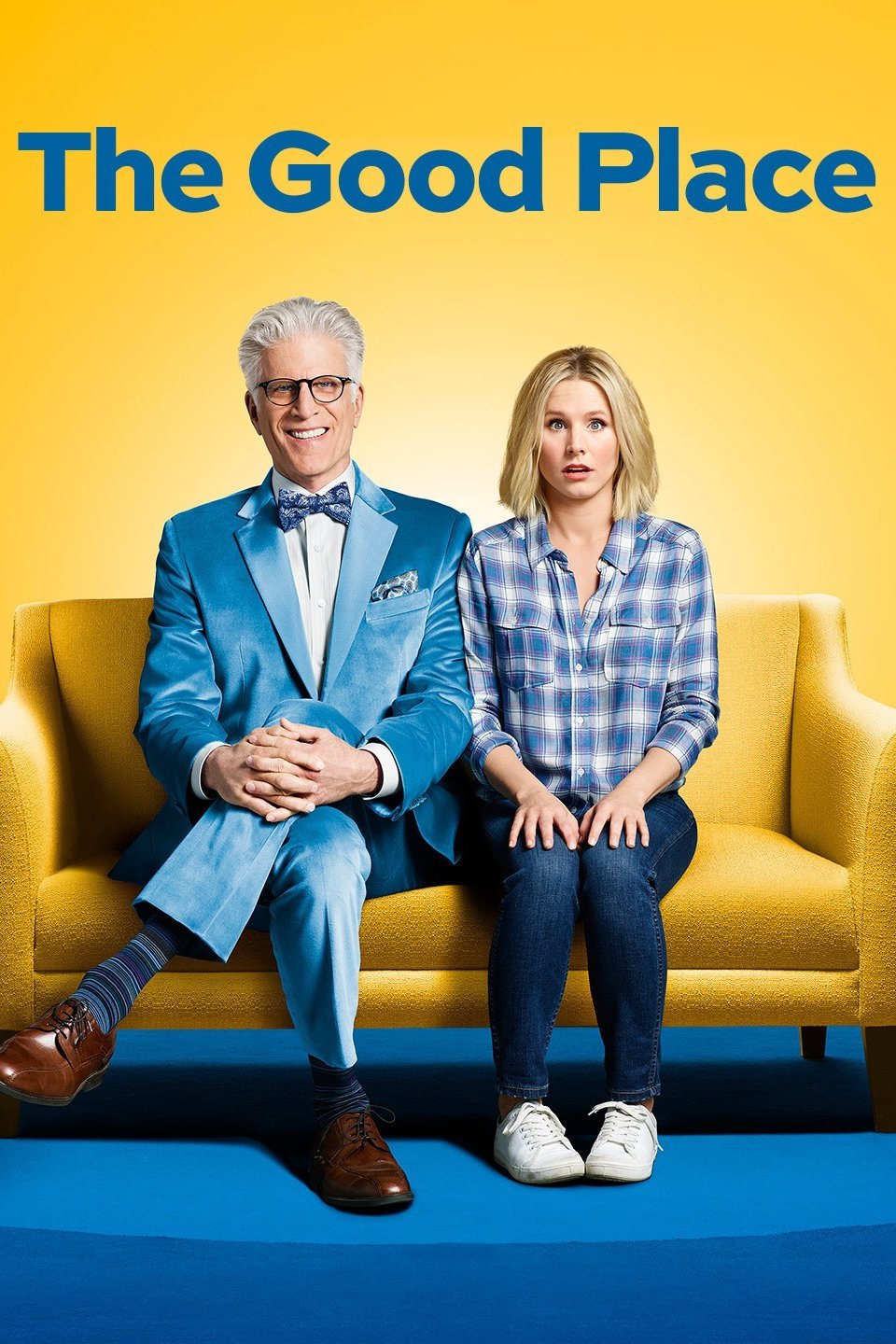 What if you could drink thirty glasses of wine and not have a hangover? Well if that's the case then you're in heaven…quite literally! The Good Place is about a woman named Eleanor who one day finds out that she is now in heaven after been killed by a trailer advertising erectile dysfunction drugs. Though her mentor Michael seems to think that her heart is good which is why she is not in the "The Bad Place," but that's not exactly the truth. She never did anything good and never helped anyone so obviously there has been a mistake. Now she's in a world where she can't curse, get drunk or ridicule women with a British accent. Eleanor's goal is now to hide her bad behavioral past so that she is not sent to the bad place. Every episode is funny and packed with craziness from her past life as a native of Phoenix, AZ.
If you've always thought there was something funny about bible study, then watch 'The Good Place' because a mixup in heaven is the ultimate joke! Below is how you can stream it online.
Live Stream 'The Good Place' Online with Sling TV
Sling TV is a lot cheaper and much more flexible than the NBC app. For starters, you're not required to go for a full blown yearlong commitment. So, you pay for every month that you watch and when you have no money left you just opt out. However, at $20 a month its pretty much a steal even for a minimum wage millennial such as yourself. But $20 buys you a host of channels such as AMC, Polaris+, ESPN, and CNN, etc. Not a bad deal.
Streaming The Good Place with Another Cable Alternative
Want to watch The Good Place without cable? AT&T TV NOW is another option like Sling where you get tons of cable channels and NBC to stream the Good Place too. There's a seven day free trial there too so there's no risk to you. They'll put you in 'a good place' quickly.
Watch 'The Good Place' Online Using the Official NBC Website and app
What if we told you that you could watch 'The Good Place' online and free along with many other NBC shows such as Timeless! The official NBC app and website allows for subscribers to log in and start streaming past and present episodes along with complete seasons absolutely free. The app is compatible with iOS and Android devices. That said if you're not an active subscriber, and you are too proud to beg and borrow from family, then you can resort to other methods as discussed below.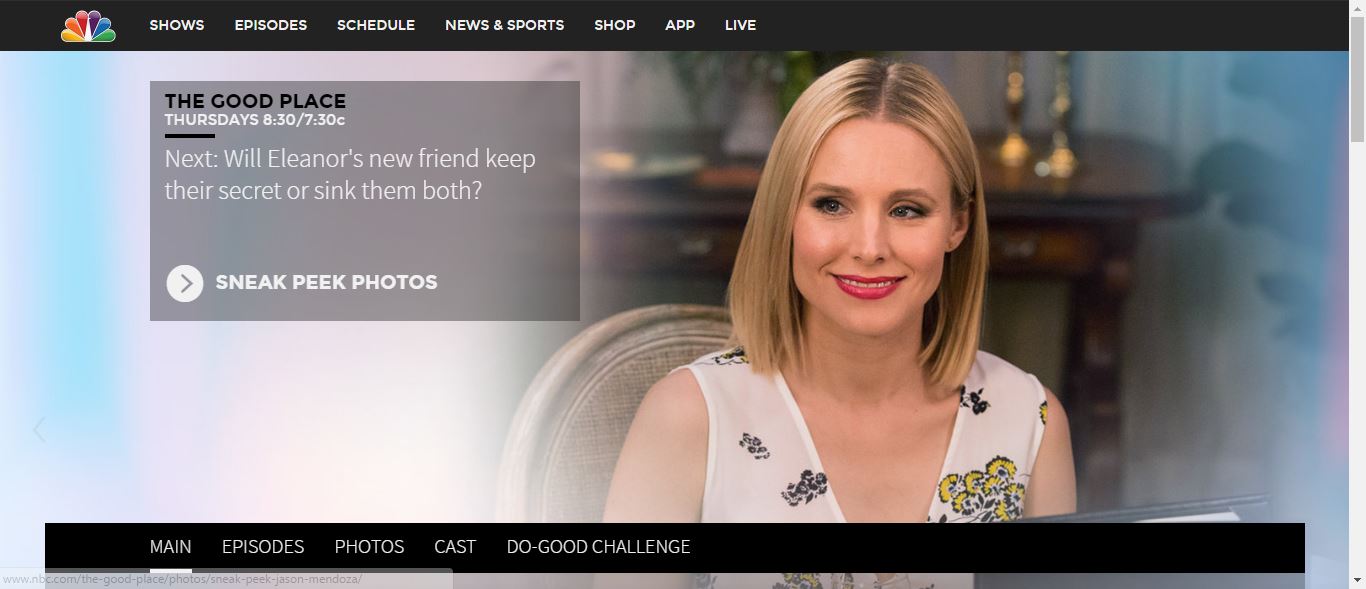 Streaming 'The Good Place' on Netflix, Hulu, and Amazon
It's unfortunate that The Good Place is not going to be available on Netflix anytime soon. We say this because there are no NBC shows on Netflix as of late. Hulu, on the other hand, seems to be doing something right because they have 'The Good Place.' You can find all the episodes and new episodes as soon as they are aired.
Amazon Prime also has all the latest episodes of the show in full HD. At $2.99 a pop it's not exactly cheap but who cares about cheap if it's in HD! Oh, and with Amazon Prime, you can download an episode to your device which means you can watch it when you're not connected to the internet.
Other Ways of Streaming 'The Good Place' for Free
We don't know of any other legal and free ways of streaming 'The Good Place'. However, you can always turn to a free stream by a pirate website, but that will only result in you ending up in a very bad place!
Last Updated on by Exstreamist