Several NFL Games on CBS Will Stream Free Online
|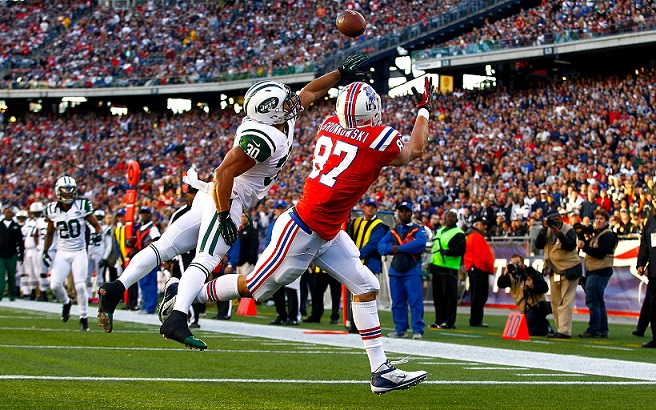 Update: Not all games will be available on CBS, instead "several" will be available online. The first that will hit the internet will be the Jets/Dolphins game in London October 4th.
Holy crap!
We can't say we were expecting this. CBS has just announced they will be streaming NFL games on their broadcast for free online and across streaming devices such as Xbox One, Apple TV, and Roku. This streaming policy shift will also include the Super Bowl for free online as well (although we doubt most folks have trouble finding somewhere to watch that game). Not all games will be available, but this is a landmark move that certainly signals a shift in overall thinking regarding streaming the NFL online. 
All streamed NFL games on CBS, including Super Bowl 50, will be available for free and will not require authentication. • $CBS

— CNBC Now (@CNBCnow) September 1, 2015
This is absolutely huge news for those without a standard television in their house or perhaps those who can't find themselves near a TV during game time. CBS has certainly led the charge with streaming live sports, as the NCAA tournament draws a massive audience online for those of us that should be working during the tournament instead streaming it live on our computers. 
No word from NBC or FOX as to whether or not they plan to offer their games free online anytime soon, as currently both require a cable subscription authentication before being able to watch the games. This should be a huge test for digital streaming of live sports as CBS's infrastructure will certainly be stress tested during the live stream of such a major event such as the Super Bowl. 
An interesting thought here is of course how much financial benefit offering the games online for free will offer. Certainly the appeal might be to combat illegal streams, thus making monetization at least semi-possible. But as it stands now, ad revenue from traditional TV broadcasts certainly outweighs digital counterparts. We'll be keeping an eye on this one closely.