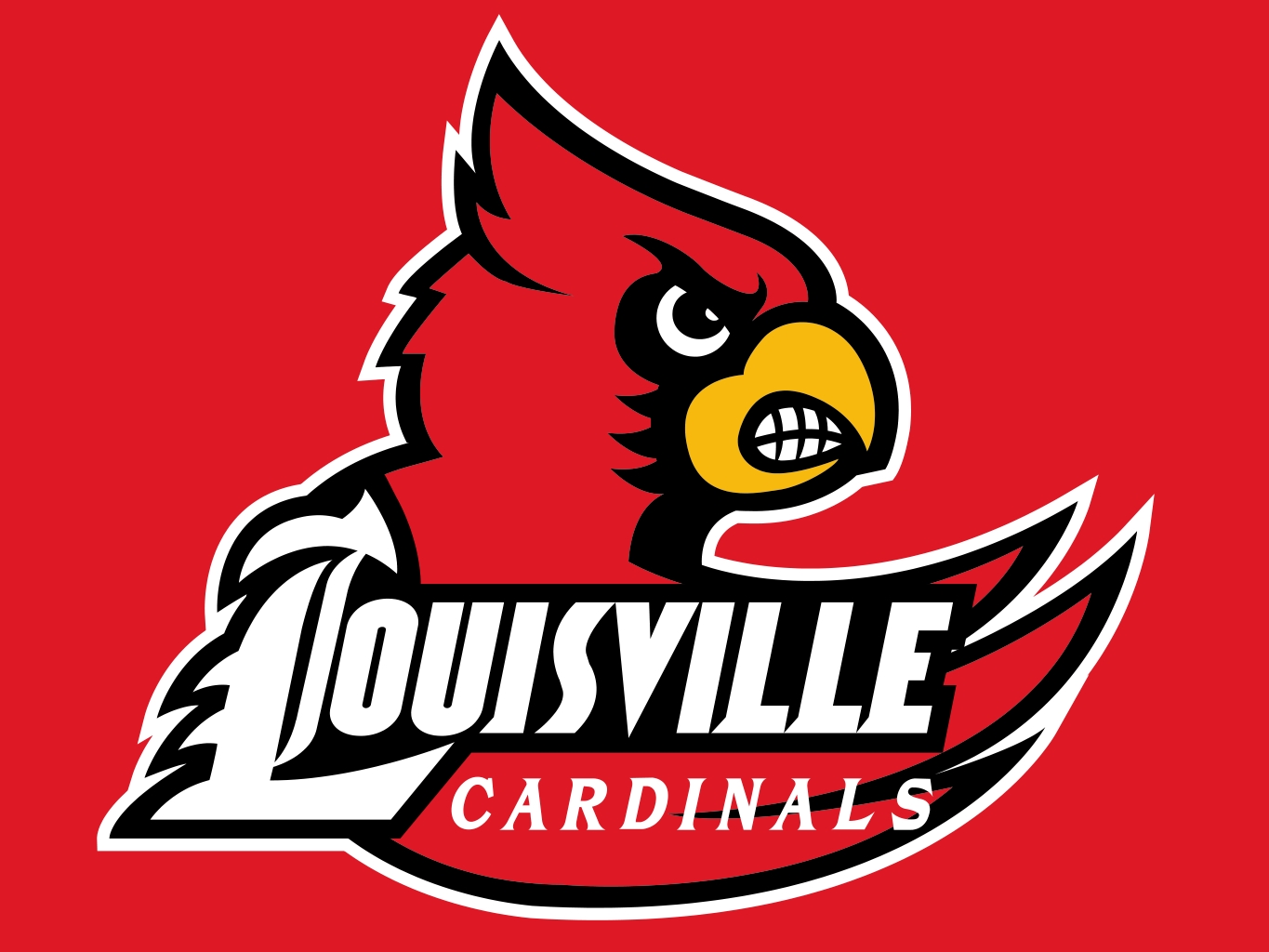 The Louisville Cardinals have one of the best college basketball programs in the US. However, the Cards as they are called, credit their wins to Bernard Hickman, a native of Muhlenberg County. During the 23 years of him coaching the men's basketball team, the Cardinals never lost a season. Though prior to his arrival the team only won 11 seasons. The Cardinals won NIT in 1956 which can be considered the equivalent of today's NCAA tournament. The team later made it to two NCAA Division I championships in 1980 and then 1986, and 6 Final Fours. Today the Cardinals rank no. 5, in the NCAA's all-time tournament wins. Rick Pitino was hired as head coach in 2001 and is credited with leading the team to the Final Four in 2005, 2012 and 2013's seasons. The Cardinals also won the 2013 National Championship. Unfortunately, the university's president imposed a ban on the team in 2016, owing to allegations of wild parties in Billy Minardi Hall. The team's rivals include the University of Cincinnati, University of Kentucky, University of Memphis and Marquette University.
Fans of the team who don't have cable can stream the Cardinals online. Below we look at how you can stream the Louisville Cardinals online live…whenever they play!
Watch NCAA Basketball on Any Station with Fubo TV
Fubo TV is a name you may not have heard of yet but it's fast becoming one of the better streaming options for sports out there. You get CBS, TNT, TBS and a ton of other sports channels including Louisville Cardinals tournament games. Check out their free trial and start streaming the game below:
Streaming Louisville Cardinals via CBS All Access
If you are serious about streaming the Louisville Cardinals live online, then by far the cheapest option is via Paramount Plus. For around $6 a month, and an app for iOS and Android devices you can stream the Cardinals or any other NCAA men's basketball game for that matter live. Plus, you get access to regular CBS shows.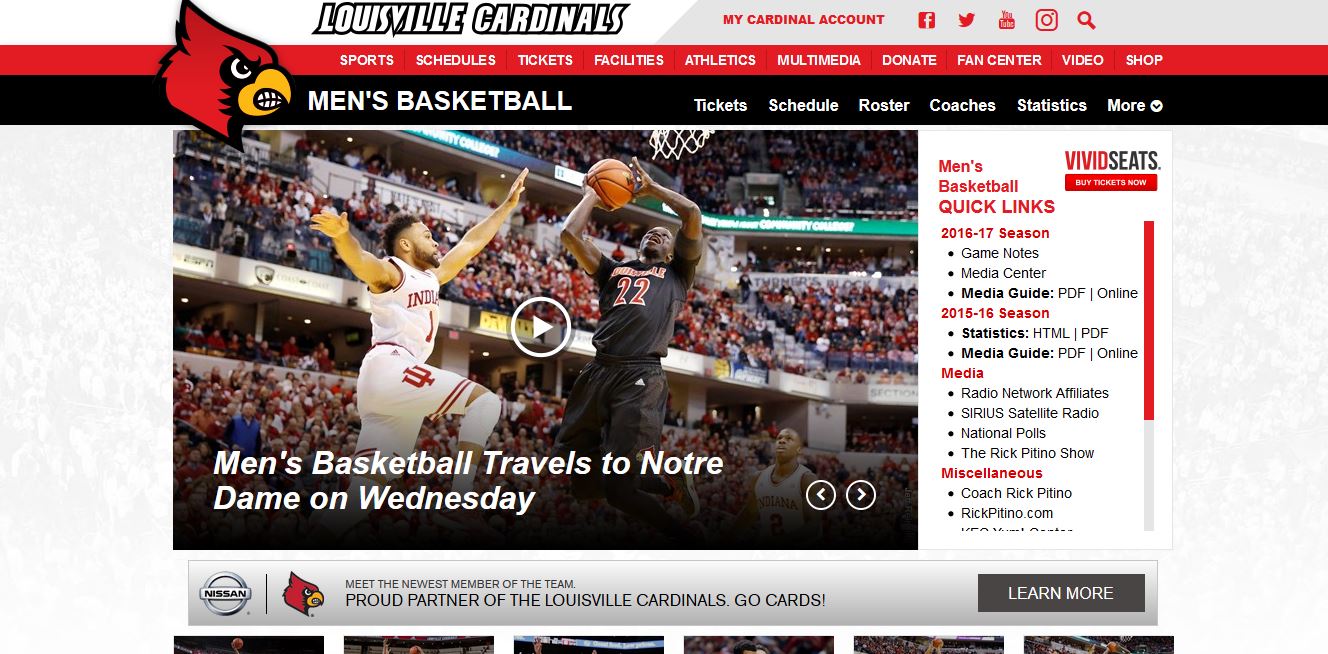 Live Stream Louisville Cardinals Online with Sling TV or Hulu Live
If you want a little more in the way of choices, then Sling TV is your best bet. Sling TV streams dozens of channels to your mobile device via its apps for iOS, Android, XBoxOne, Chrome, etc. The basic package starts at $20 and includes ESPN which streams most Cardinals games. However, if you want to ensure that you never miss a NCAA sporting event again then opt for the Blue package for $25 which also includes TBS and TNT. The service also throws in dozens of entertainment channels like FX, AMC, and Comedy Central.
or
Live Stream the Louisville Cardinals Online with AT&T TV NOW
AT&T TV NOW is a live channel streaming service by AT&T. If you're a Cardinals fan, you'll be glad to learn that the basic package which starts at $35, and includes channels like ESPN, TBS, and TNT all of which air college basketball games. Plus, AT&T does not charge you for the data consumed while streaming!
Watch Louisville Cardinals Online Using the Official Cardinals Website
Apart from lots of wallpapers, pictures and news the Louisville Cardinals' official website sports a feature called 'CardsTV.' But you'd be mistaken to think that it streams live Louisville Cardinals games! The only thing you can stream when the team is playing is audio commentary. Which is fine if you're a poor millennial, who's just dropped out of high school but for all other fans this may not cut it. So, if you have some cash to spend because the free option is not good enough, then any one of the options below should work for you.
Streaming Louisville Cardinals on Netflix, Hulu, and Amazon
You'll not be able to live stream the Louisville Cardinals on Netflix, Hulu or Amazon. These services are not for NCAA basketball fans, unfortunately.
Other Methods of Streaming the Louisville Cardinals Free Online
We are sure that there are ways of streaming a Cardinals game for free. But we'll not go into it because it's illegal which means jail time if you're caught. Our advice is to steer clear of so-called free streaming services especially if you ever hope to watch the Cardinals play live again!