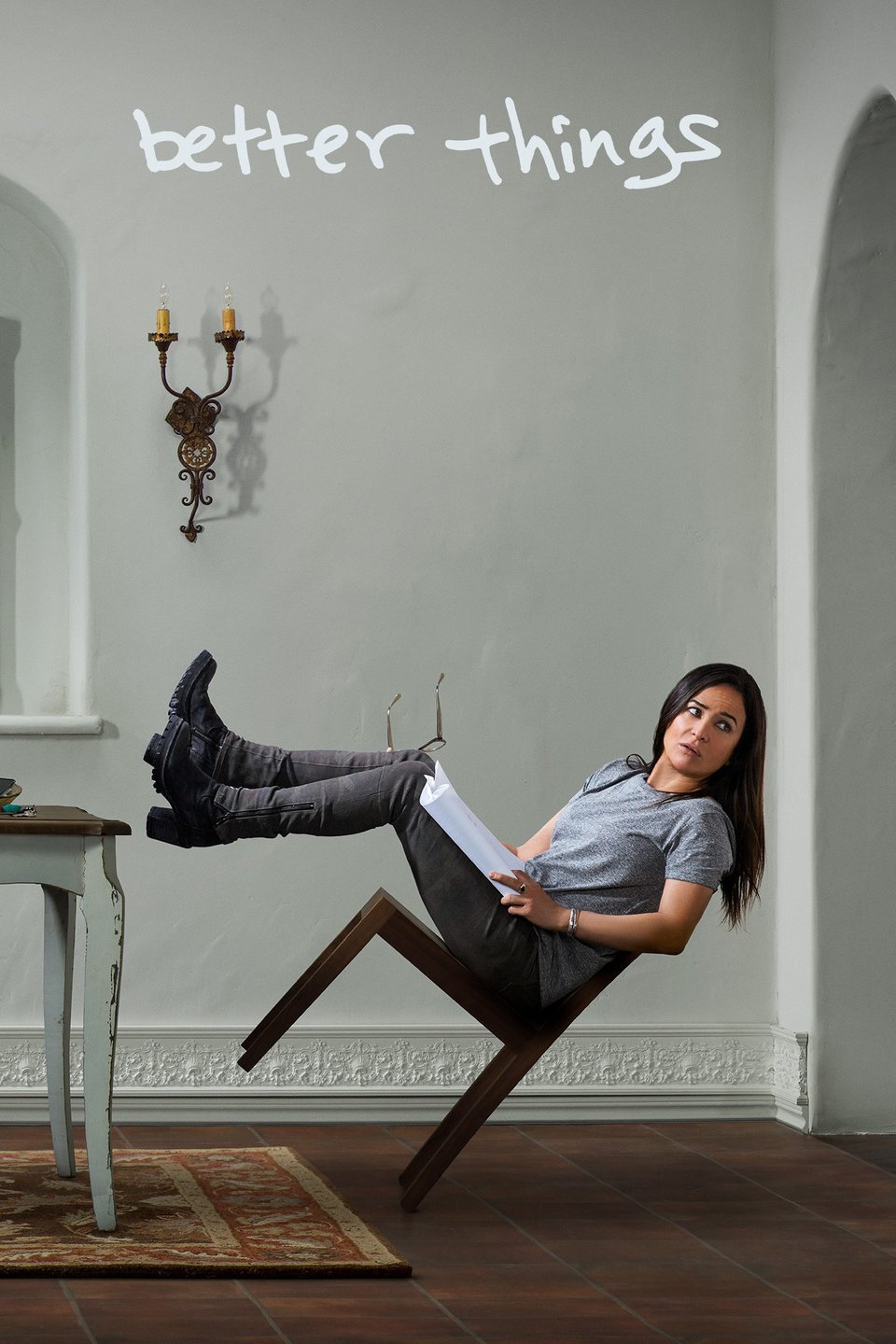 Better Things is a comedy-drama series created by Louis C.K. and Pamela Adlon for FX. Aldon stars as a divorced actress who is single-handedly raising three daughters. What you end up watching are quirky characters making guest appearances, embarrassing situations and a single mom trying to get into the dating game which naturally leads to some awkwardness especially in front of the kids. Aldon's performance was nominated for the Primetime Emmy Award for Outstanding Lead Actress in a Comedy Series back in 2017. Better Things also received a Peabody Award in 2017.
If you are a fan of comedies like Young Sheldon, then Better Things is worth a shot. Below we look at how you can stream the show live online.
Watch Better Things Online Using the Official FX Now App or Website
The best way to live stream Better Things on the go is via the FX Now app. However, the app is only available to those who have subscribed to the service via their cable service provider. The same goes for their official website that requires you log-in with your subscriber credentials. However, if you don't have a subscription and can't borrow a friend's credentials then try using any one of the cord-cutting services mentioned below.
Live Stream Better Things via AT&T TV NOW
AT&T TV NOW is a cord-cutting service run by AT&T which live streams FX amongst literally dozens of other networks like ESPN, Syfy, AMC, etc. It does away with the need for cable thanks for an array of apps for iOS, Android, Chromecast, Amazon devices, etc. So, you can stream shows like Better Things live without a problem. Plus, if you're worried about data prices then don't because it's included in the $35 price for the starter package if you are an AT&T user. Try the service free by clicking below.
Live Stream Better Things Online with Sling TV
Sling TV is another leading cord-cutting service, but it starts at a slightly lower $20 a month. Though with a subscription you can live stream Better Things in addition to numerous others shows and sports events. Plus they don't require that you sign a long-term contract with the company or pay for the complete year in advance. The other good thing is that you can stream directly via any smart device or computer making it impossible to miss another hilarious episode!
Streaming Better Things on Netflix, Hulu, and Amazon
Netflix does not have any season or episodes of Better Things available for streaming. We wish they did, but FX has pulled out most if not all their shows from the service.
Hulu has episodes of Better Things and the reason being is that they are owned by Fox which also owns FX. So, if you are a Hulu subscriber and a fan of the show then toast to Fox!
Amazon Prime is great for anyone who wants to download either a complete season or individual episodes of Better Things. Though a season will set you back $19.99 while an episode will cost you $2.99 and it takes a while for new episodes to appear.
Other Methods of Live Streaming Better Things Online
Now if you don't have cable and can't afford the cord-cutting services mentioned above, you may be tempted to use a so-called free streaming service. But since these services are illegal apart from being bombarded by spyware, adware, and trojans you'll also be on the FBI's most wanted list! So certainly not worth the trouble.
Last Updated on by Exstreamist