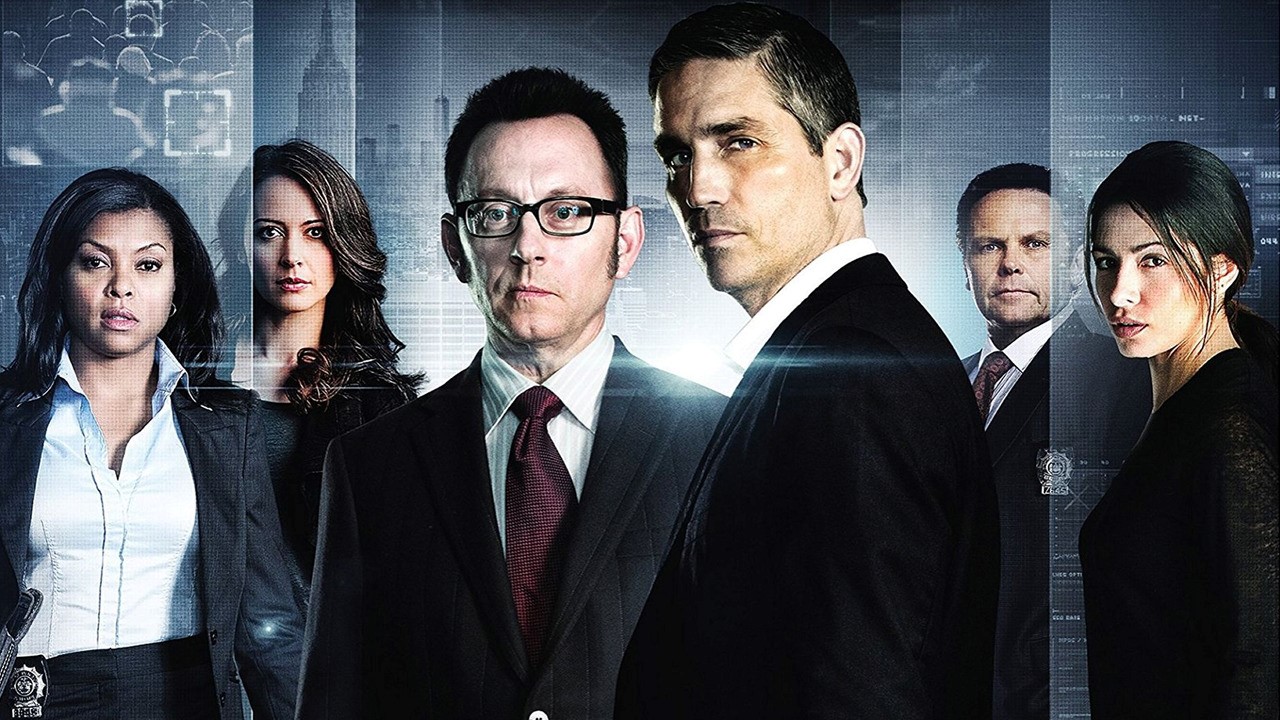 Person of Interest is a unique SciFi crime drama series created for CBS. The series is produced by Jonathan Nolan along with Bryan Burk, Greg Plageman and J.J. Abrams. The series is about an ex-CIA agent (John Reese) who was presumed dead but who is then hired by a billionaire Harold Finch to prevent crimes which could take place. The predictions are made by a computer AI program which takes in information from just about any source you can think you can trust i.e. cell phones, toasters and anything else hooked up to the internet.
If you're into science fiction that's not too outlandish with a starship and freaky looking humanoids, then this is a good choice. Interestingly, you don't need a cable connection to stream Person of Interest free online…well not 100% free!
Catch it on CBS or Paramount Plus
The CBS website is a great place to catch up on the latest and past episodes of Person of Interest and it's not all that expensive. You can sign up for Paramount Plus, which is free for the first seven days, after which you pay $5.99 a month. For the price, you can stream Person of Interest on just about any device you can think of including Amazon Fire, iOS and Android devices amongst others. However, subscribers to CBS via their cable service providers can access all the content online for free by signing in with their credentials.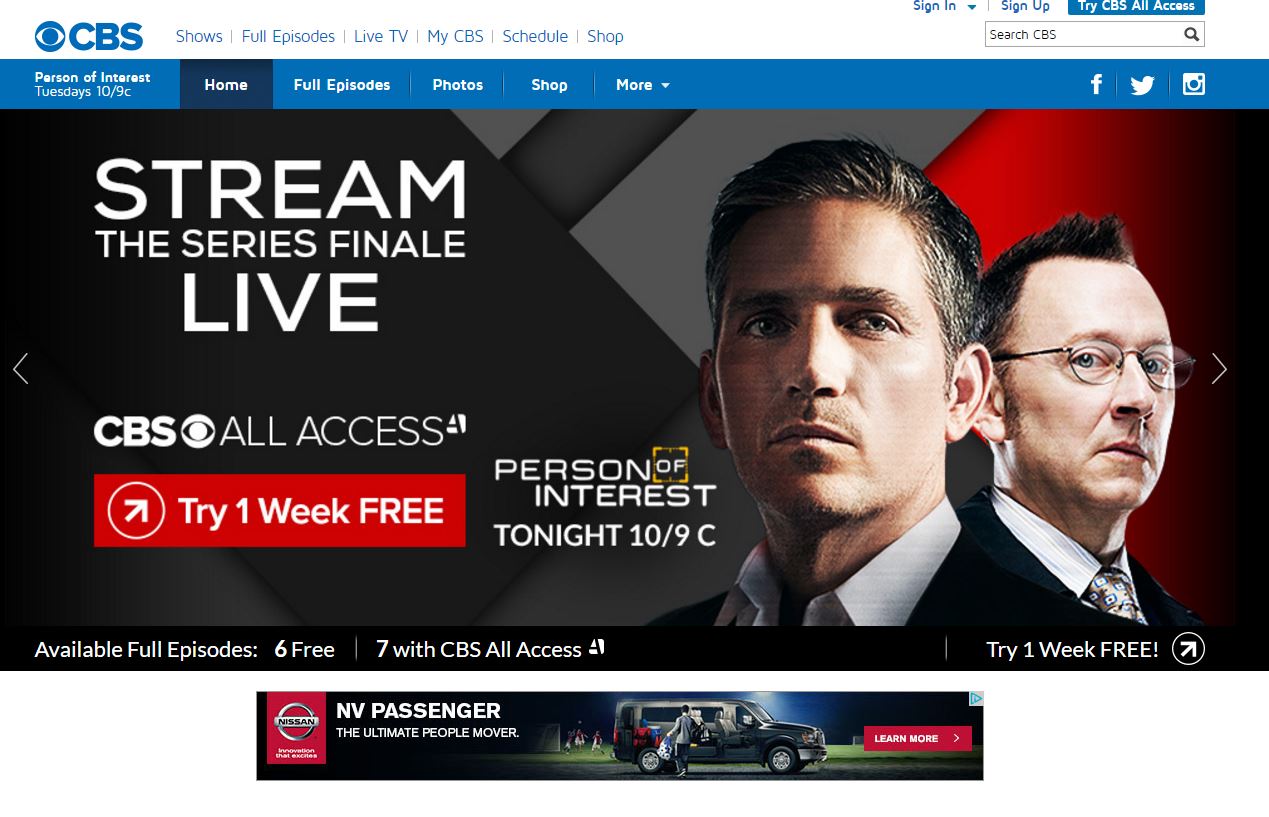 Just head here or use the image below to give Paramount Plus a try:
Stream Person of Interest via Netflix , but not Hulu
If you've got a Netflix subscription, then hallelujah! You can stream the latest episodes and even a few previous ones directly via Netflix, though as of this writing Netflix was a season behind. It could be a glitch with the system or some bureaucratic paperwork that's pending, but Netflix is a great option if you're an existing subscriber.
Amazon Has Full Episodes of Person of Interest
Amazon Prime has all the latest episodes of Person of Interest and even past seasons. You can download the entire 4th season in HD for around $35, or watch each episode for $2.99 a piece. In our opinion, it's a little pricey especially considering that a CBS subscription would be cheaper. That said the ability to save the episode on your mobile device and then watch it when you're bored is worth the price for millennials. Though tire kickers and anyone who lives with his parents will find it extremely expensive! Find them all here.
Sling TV Doesn't have CBS Just Yet
As much as we would like it, CBS is not available on Sling TV. However, just about every other cable network is available via Sling TV. So, you'll not be able to stream Person of Interest via Sling TV although it offer dozens of other channels and a very easy to use app for android and iOS devices.
Head over there now to check it out and sign up for the free seven day trial.
Where are all the free ways of streaming Person of Interest free online?
We hate to break it to you, but there aren't any at least without breaking the law. So, we'd strongly advice that even though you're without a job, it's still better than being without freedom!
Last Updated on by Exstreamist