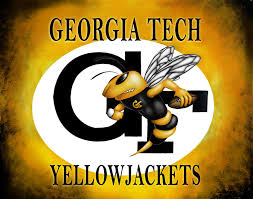 Georgia Tech Yellow Jackets is an intercollegiate football team representing the Georgia Institute of Technology in Atlanta, Georgia. The team is also referred to as just the Yellow Jackets. The team competes in the NCAA's Football Bowl Subdivision as well as the Atlantic Coast Conference and Coastal Division. They have been in existence since 1892, and have a 700-471-43, all-time record with a .594 winning percentage. Home games are played at the Bobby Dodd Stadium with a capacity of around 55,000 spectators. The Yellow Jackets are credited with winning four Division I-A championships and fifteen conference titles. Georgia Tech Yellow Jackets has 48 All Americans and well over 150 alumni who went on to play in the NFL. Some of the most notable players include Billy Shaw, Joe Hamilton, and Calvin Johnson.
Georgia Tech Yellow Jackets fans no longer have to stick around at home to catch their team play. Below is how you can live stream the Georgia Tech Yellow Jackets on just about any device you own.
Streaming Georgia Tech Yellow Jackets Live with AT&T TV NOW
AT&T TV NOW helps Yellow Jackets fans stream every game their team plays live without having to deal with the limitations of regular cable. Starting at just $35 a month Yellow Jacket fans can catch the game on both the Pac 12 Network and the SEC Network live via a string of apps for iOS, Android, Chromecast, Fire devices, etc. Additionally, since AT&T runs the service they also throw in free data for subscribers so you can stream without having to worry about paying a hefty bill!
Live Stream Georgia Tech Yellow Jackets Live Online with Sling TV
What will you do if you need to work on the same day when the Yellow Jackets take on the University of Georgia? With a Sling TV subscription, you just need to tap on the app on your device and switch to the network broadcasting the game! Not bad for a service that starts at $20 a month and in addition to streaming college football you can also watch the CNN, Fox Sports, ESPN, AMC, etc. Click the button below to start streaming for free.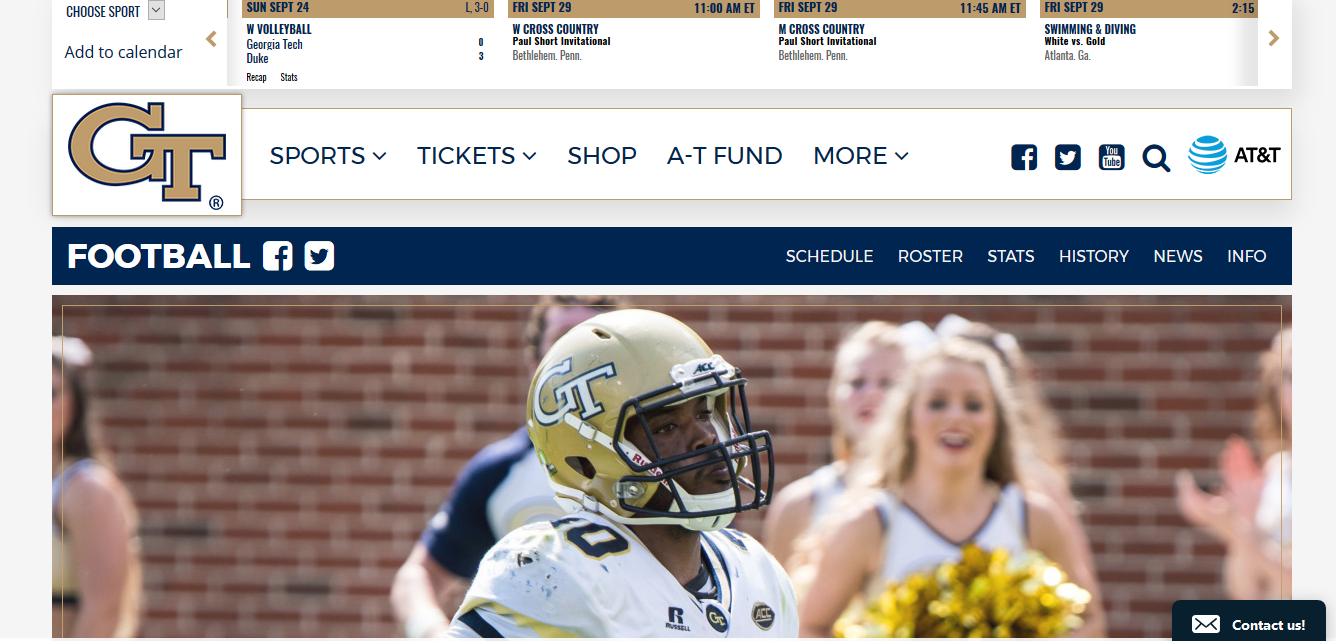 Watch the Yellow Jackets Play with fuboTV
If you are mainly a sports fan in general then maybe fuboTV may tickle your fancy. It is a cord-cutting service primarily aimed at people who want to watch sports on the go. For $34.99 a month you can live stream every game played by the Georgia Tech Yellow Jackets on the go. Like all decent services, they have apps for all the major smart devices out there. Try the service by clicking the button below.
Visit the Yellow Jackets Official website for Streaming Options
The Yellow Jackets' official website is pretty comprehensive in terms of news, upcoming games and clips from the previous season in addition to interviews. However, you can't live stream games via the website. That said for those who want to stream the Yellow Jackets, the website is a great place to find out about when the team will be playing next and which networks are broadcasting the game.
Why Should Yellow Jackets Fans Avoid So-called Free Streaming Services?
Well for starters it is because they are illegal. Plus, they may just exist for the sole purpose of stealing your information by installing malware and adware on your computer. But even if you do run into a genuine free streaming service it's still illegal which means jail time and obviously no more football for you!