WATCH March Madness: Stream the NCAA Tournament Online Free!
|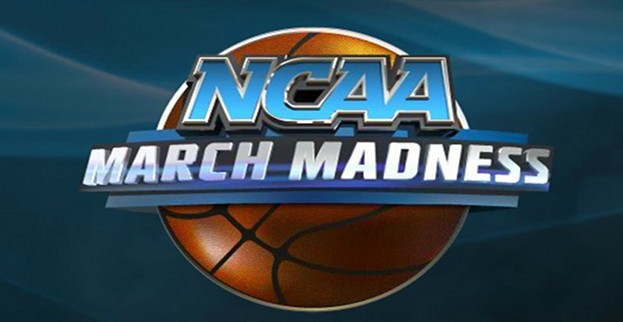 The next four days of the year might be some of the most exciting for any sports fan, as the NCAA tournament kicks off for the week, with 64 teams all vying for a chance to be the national champion. If you're looking to stream any of the tournament games online (don't worry, we won't tell your boss if you're doing this at work), there are some very easy ways to do it, all for free.
Watch March Madness online free through CBS All Access
CBS has a new-ish streaming service called CBS All Access. It's available on most devices, including mobile phones and tablets. You can also login through the website and get access to the games live. CBS has a free trial of this service, meaning you can watch this weekend's games free through the service. Get the full details and take a free trial here!
What about TNT, TBS, and TruTV?
Great news, a legal streaming service called Sling TV offers a free trial and full streaming access to TNT, TBS, and TruTV, meaning if you want to watch a specific game, it's easy to do, right through their service.
>>Sign up for a seven day free trial here<<
DirecTV Now has a free trial as well
DirecTV Now also has access to TNT, TBS and TruTV, so if you prefer their service, you can also get an introductory free trial offer through their service which also includes dozens of other hit channels for some entertainment in-between games. They have an introductory offer for a one week free trial, which you can sign up for here!
Here's the weekend's schedule of all the games, good luck on your bracket, hope you don't go bust too early!
| | | | | |
| --- | --- | --- | --- | --- |
| (5) Notre Dame vs. (12) Princeton | March 16 | Buffalo | 12:15 p.m. | CBS |
| (5) Virginia vs. (12) UNC-Wilmington | March 16 | Orlando | 12:40 p.m. | truTV |
| (4) Butler vs. (13) Winthrop | March 16 | Milwaukee | 1:30 p.m. | TNT |
| (1) Gonzaga vs. (16) S. Dakota St. | March 16 | Salt Lake City | 2:00 p.m. | TBS |
| (4) West Virginia vs. (13) Bucknell | March 16 | Buffalo | 2:45 p.m. | CBS |
| (4) Florida vs. (13) E. Tennessee St. | March 16 | Orlando | 3:10 p.m. | truTV |
| (5) Minnesota vs. (12) MTSU | March 16 | Milwaukee | 4:00 p.m. | TNT |
| (8) Northwestern vs. (9) Vanderbilt | March 16 | Salt Lake City | 4:30 p.m. | TBS |
| (6) Maryland vs. (11) Xavier | March 16 | Orlando | 6:50 p.m. | TNT |
| (1) Villanova vs. (16) Mt. St Mary's | March 16 | Buffalo | 7:10 p.m. | CBS |
| (7) St. Mary's (CA) vs. (10) VCU | March 16 | Salt Lake City | 7:20 p.m. | TBS |
| (4) Purdue vs. (13) Vermont | March 16 | Milwaukee | 7:27 p.m. | truTV |
| (3) FSU vs. (14) Florida Gulf Coast | March 16 | Orlando | 9:20 p.m. | TNT |
| (8) Wisconsin vs. (9) Virginia Tech | March 16 | Buffalo | 9:40 p.m. | CBS |
| (2) Arizona vs. (15) North Dakota | March 16 | Salt Lake City | 9:50 p.m. | TBS |
| (5) Iowa State vs. (12) Nevada | March 16 | Milwaukee | 9:57 p.m. | truTV |
First Round (Round of 64), Friday, March 17
| | | | | |
| --- | --- | --- | --- | --- |
| Games (Round of 64) | Date | Game Site | Time (ET) | Network |
| (7) Michigan vs. (10) Oklahoma State | March 17 | Indianapolis | 12:15 p.m. | CBS |
| (3) Baylor vs. (14) New Mexico State | March 17 | Tulsa | 12:40 p.m. | truTV |
| (8) Arkansas vs. (9) Seton Hall | March 17 | Greenville | 1:30 p.m. | TNT |
| (3) Oregon vs. (14) Iona | March 17 | Sacramento | 2:00 p.m. | TBS |
| (2) Louisville vs. (15) Jacksonville St. | March 17 | Indianapolis | 2:45 p.m. | CBS |
| (6) SMU vs. (11) Providence/USC | March 17 | Tulsa | 3:10 p.m. | truTV |
| (1) UNC vs. (16) Texas Southern | March 17 | Greenville | 4:00 p.m. | TNT |
| (6) Creighton vs. (11) Rhode Island | March 17 | Sacramento | 4:30 p.m. | TBS |
| (1) Kansas vs. (16) UC Davis | March 17 | Tulsa | 6:50 p.m. | TNT |
| (7) Dayton vs. (11) Wichita State | March 17 | Indianapolis | 7:10 p.m. | CBS |
| (2) Duke vs. (15) Troy | March 17 | Greenville | 7:20 p.m. | TBS |
| (6) Cincinnati vs. (11) Kansas St. | March 17 | Sacramento | 7:27 p.m. | truTV |
| (8) Miami (FL) vs. (9) Michigan State | March 17 | Tulsa | 9:20 p.m. | TNT |
| (2) Kentucky vs. (15) N. Kentucky | March 17 | Indianapolis | 9:40 p.m. | CBS |
| (7) South Carolina vs. (10 Marquette | March 17 | Greenville | 9:50 p.m. | TBS |
| (3) UCLA vs. (14) Kent State | March 17 | Sacramento | 9:57 p.m. | truTV |