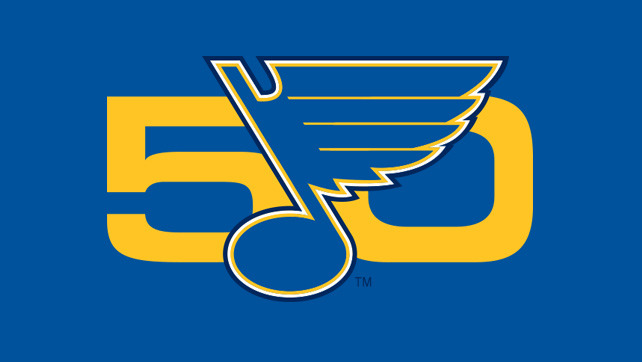 The St. Louis Blues are obviously based in St. Louis, Missouri. The team is a member of the NHL's Central Division. Though most people assume that the name 'Blues' probably refers to the music genre but in fact, it's named after W.C. Handy's song "Saint Louis Blues." All home games for the Blues are played at the Scottrade Center with a 19,150 person seating capacity. One of the biggest challenges for the team is trying to retain their young players and probably the same goes for keeping millennial fans interested in the team. The Blues are in a division with the Blackhawks, Avalanche, Minnesota Wild, Nashville Predators, Stars and the Winnipeg Jets.
If you're a fan of the Blues because after all they are your home team then below is how you can stream them online without a regular cable subscription to save money.
Live Stream the St. Louis Blues Online with Sling TV
Sling TV is a full blooded online streaming option with a bargain basement price tag. Sling TV subscribers are treated to a number of channels including ESPN which in case you didn't know airs just about every game played by the Blues, not to mention all NHL games in general. The service also allows you to stream dozens of entertainment, kids, and news channels like NHL Network, Disney, Syfy, AMC, and CNN, etc. Not a bad deal starting at just $20 a month!
Watch the St. Louis Blues Play Live with DIRECTV NOW
DIRECTV NOW allows NHL fans to watch the St. Louis Blues play live. As a matter of fact they can watch just about any team playing or any sports event. The service starts at $35 a month with a downloadable app for iOS and Android devices. Subscribers can live stream the channel that airs the Blues' game or they can decide to upgrade over to a package which includes the NHL Network just so that they can watch the entire season with highlights and other extras. Click the button below to checkout the service for free:
Try DIRECTV NOW Free for 7 Days
Watch the St. Louis Blues Online Using the Official NHL GameCenter Service
The official way to stream all the preseason and regular games played by the St. Louis Blues is to do it via NHL's GameCenter service. The service allows subscribers to stream live games directly to their mobile device for just $131.49 annually. However, if you're interested in only watching the Blues play you can get a one team only subscription for $100 per year. Another option worth considering if you're in and out of a job is the monthly $24.99 subscription.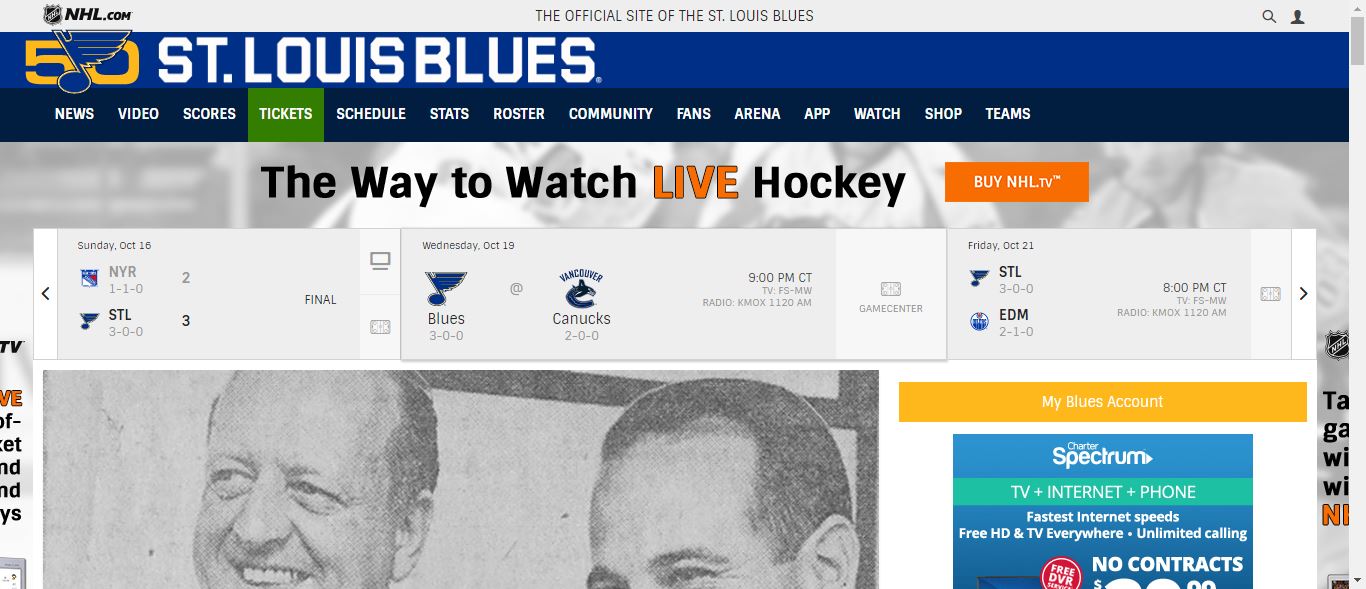 Stream the St. Louis Blues with the PlayStation Vue
The PlayStation Vue is just like Sling TV except for being slightly more expensive and not as flexible. But you still get to stream dozens of channels including ESPN on just about any Chromecast, Android, and iOS device. If you own a PlayStation 4, you can seamlessly switch between virtual games and the real game!
Other Ways of Streaming the St. Louis Blues Online for Free
Above are the only legit ways of watching the St. Louis Blues play live online. Yes! They are not free but incredibly cheap. However, only decide to use nefarious methods of streaming after you've visited the St. Louis County Jail, you never know what you'll find…we're sure it isn't NHL!