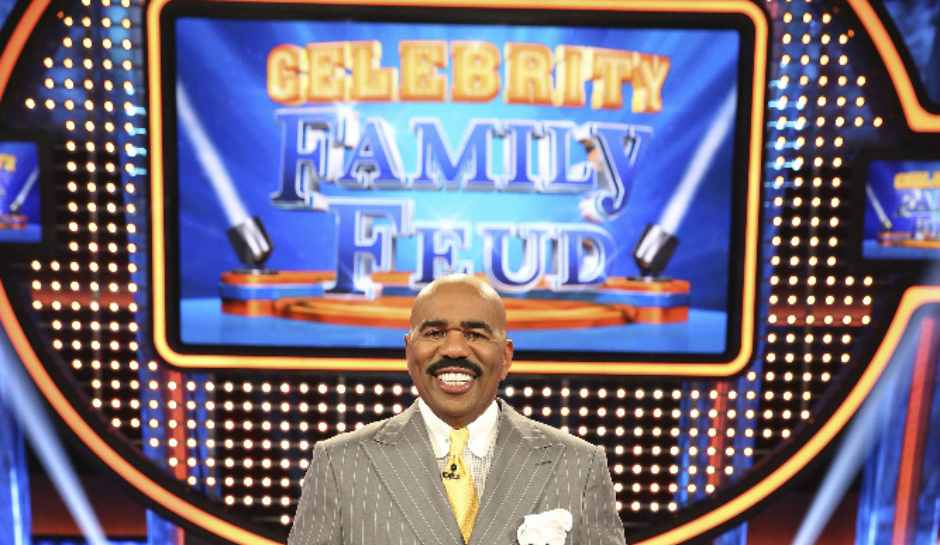 Celebrity Family Feud is created by Bill Todman and Mark Goodson. The show is, in fact, a spin-off of another game show called Family Feud which ran in the 80s and early 90s. Initially, the spinoff was broadcast on NBC from 2008 to around 2015 as part of the network's summer reality television series called All-American Summer. ABC later announced in 2015, that they would be airing six episodes of Celebrity Family Feud in Summer which premiered in June that year. That version was hosted by Steve Harvey who also currently hosts the latest version. It was the first time that a version of Family Feud was aired by ABC since Richard Dawson left in 1985. Today the show is in its fifth season and calls ABC home.
If you are a fan of celebrities answering difficult questions, which we assume you are then below is how you can live stream Celebrity Family Feud online!
Watch Celebrity Family Feud Online Using the Official ABC App or Website
You can stream Celebrity Family Feud for free via the ABC app and the official website. However, both the website and app requires that you log-in with your credentials to start streaming. You could always borrow the credentials from a like-minded friend. But if you don't have cable and nobody is trusting you with their credentials then be assured that there are other ways of streaming Celebrity Family Feud but not necessarily for free!
Live Stream Celebrity Family Feud via AT&T TV NOW
AT&T TV NOW is for those who don't want to go through the trouble of getting regular cable television. The service allows fans of popular shows like Celebrity Family Feud live stream them from any mobile device. Though in addition to popular shows subscribers can stream live news networks like CNN, and entertainment networks like AMC, Syfy, etc. Plus, the service does not require a long-term commitment and starting at just $35 a month its way cheaper than most cable services in America.
Live Stream Celebrity Family Feud Online with Sling TV
Sling TV is another cord-cutting service which starts at a slightly cheaper price point of just $20 a month. The service live streams ABC amongst other channels meaning I will enable you to watch Celebrity Family Feud online. Fans of the show can download and install the service's app for iOS, Android, Chromecast, Xbox One, etc. Plus, its possible to stream via your web browser by signing into Sling TV's website.
Streaming Celebrity Family Feud on Netflix, Hulu, and Amazon
Netflix no longer has episodes or seasons of Celebrity Family Feud. But that's to be expected as the service no longer has any of ABC's content.
Strangely Hulu does not have an episode or season of Celebrity Family Feud. There is also no official word as to why that's the case.
Amazon Prime does not have Celebrity Family Feud available for download. Though you can buy an older season on DVD!
Other Methods of Streaming Celebrity Family Feud Online for Free
Free streaming services that promise you'll be able to live stream shows like Celebrity Family Feud are illegal. If anything, you'll end up feuding with the FBI over copyright infringement. So, unless you want to enjoy some quality time behind bars, we wouldn't advise that you opt for a so-called free streaming service!
Last Updated on by Exstreamist