DIRECTV and ATT Launch DIRECTV NOW Streaming Service
|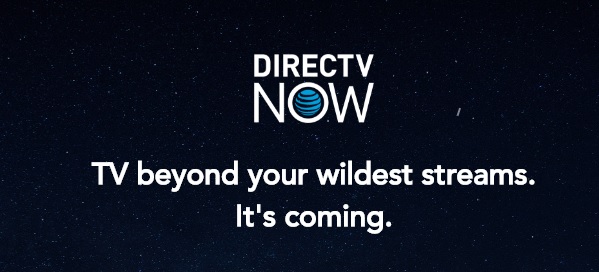 Live streaming television is all the rage these days.
What was once left mostly to illegal streams, most major television services are moving online, with major services like Sling TV (owned by DISH) and Comcast both offering streaming television of most networks.
AT&T who owns DIRECTV has launched DIRECTV NOW, a live streaming service that will aim to compete in the growing cord cutter industry.
The light package will include dozens of channels, with the option to expand to several other networks with $5 expansions. Users will be able to subscribe to a monthly service, as opposed to signing a major contract, bringing another option online for those hoping to avoid high cable bills.
Starting at $35 a month, DIRECTV NOW offers a seven day free trial, giving users access to their introductory service that includes 60+ channels. The service will include CNN, ESPN, Disney Channel, TBS, TNT, FX, Fox Business, and TCM to name a few. Channels like NBC Sports and ESPNU are available as an extension as a part of their $50 packages.
AT&T has also commented that they are in talks to sign CBS up as part of later deals, meaning those people looking to stream CBS won't be required to sign up for CBS's current standalone service CBS All Access.
While Sling and Playstation Vue have had a little over a year to capture market share and refine their packages, competition is of course always good for consumers in the streaming market. Sling Chief Product Officer Ben Weinberger spoke with us earlier this year, commenting that they're well aware competition is coming, but the overall awareness is a benefit for their own services.
>>Related: What channels are on Sling TV<<
In other words, the more consumers learn that they're able to subscribe to streaming-only packages for their entertainment needs, the better each of these services can get with increased budget from recurring customer revenue.