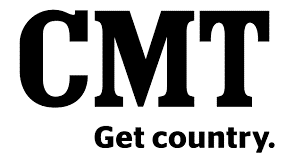 Country Music Television or CMTV as it was once called, is an American satellite television channel owned by Viacom Music and Entertainment Group. The group changed the name from CMTV to just CMT, because even though it was originally a country music channel broadcasting taped concerts and music videos it later became more about artist biographies, reality TV shows and numerous off-network syndicated movies and shows. Popular shows inlcude Dallas Cowboys Cheerleaders etc.
Modest estimates put CMT in the homes of 86,989,000 Americans which makes up 74% of American households that have television. Those that don't have television can now stream CMT live online for free!
Live Stream CMT with Philo
Want quick access to CMT without even entering a credit card? Philo has you covered, with a 48 hour free trial. All you have to do is type in your phone number and you can start streaming. Click here to get full access to the dozens of channels they stream live.
Sling TV has CMT as Part of Their $20 Basic Bundle
Sling TV is the cheaper alternative we were alluding to above. The basic package includes CMT along with many other channels which can be streamed directly via your computer's browser and your iOS / Android device via its dedicated app. At $19.99 a month, it's a lot cheaper than regular cable and certainly the Vue, you don't have to spend money on buying a television, and you can stream on the go! Beyond CMT, though you get AMC, Spike, TV Land and BET and may more channels too.
Head over there now to check it out and sign up for the free seven day trial.
Free Access to CMT with Hulu
Hulu, one of the biggest names in streaming TV, offers a free trial, meaning you can stream your favorite shows live without an expensive cable package. They also offer a great back catalog of shows while streaming.
CMT is Also on AT&T TV NOW without a Cable Subscription
AT&T TV NOW is another streaming alternative that includes all of the channels we mentioned above and more, including CMT of course. It's much cheaper than cable and you can watch CMT from any device, anywhere. There's a seven day free trial that you should check out if you're interested.
Stream CMT on the Official Website
The CMT app available on Google Play and App store for Android devices and iOS devices respectively streams CMT live online. However, you will need to be a subscriber to start with, so if you don't have cable television in your home and have not subscribed to CMT via your service provider, then this is not a viable option. Though one alternative could be to beg for credentials from friends and family members if you think they will trust you. Other than that you have no other option except for taking a look at a few other ways below.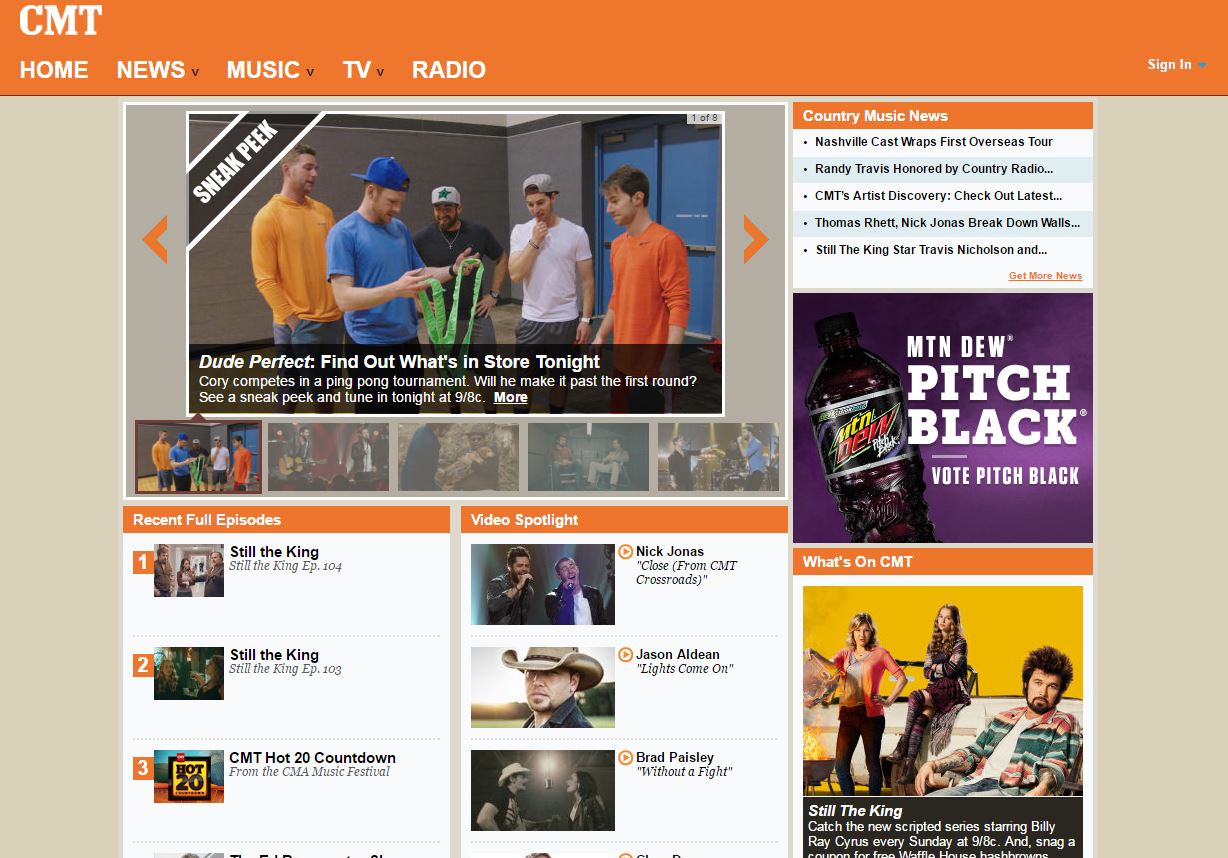 PlayStation Vue Also has CMT
The PlayStation Vue despite using the 'PlayStation' name, is not dependent on the console unlike what many people may first assume. The service is, however, a rival to what is provided by many cable television providers in the sense that it gives you access to many channels including CMT but via your tablet, PC and smartphone. The Vue app allows subscribers to log into their account and stream CMT live online.
Though it may not be free to watch CMT live online via the Vue, at 39.99 it's not very expensive either though we have a cheaper option for you too.
Can you watch CMT programs on Hulu and Netflix?
Well, some programs can be watched but not all. The problem with CMT is that they have very little original programming beyond reality shows. So, if you want to watch Steve Austin's Broken Skull Challenge, for instance, you'll not find it on Netflix or Hulu or even Amazon Prime. But other shows may be available.
Can I watch CMT live online for free?
Some websites stream TV channels for free including CMT, but they do so without the permission of these channels. But because they are based abroad there is little that can be done. Though as an American streaming from these websites can get you into trouble you obviously don't want. So, if we were you, we'd stick with the options above.
Last Updated on by Exstreamist