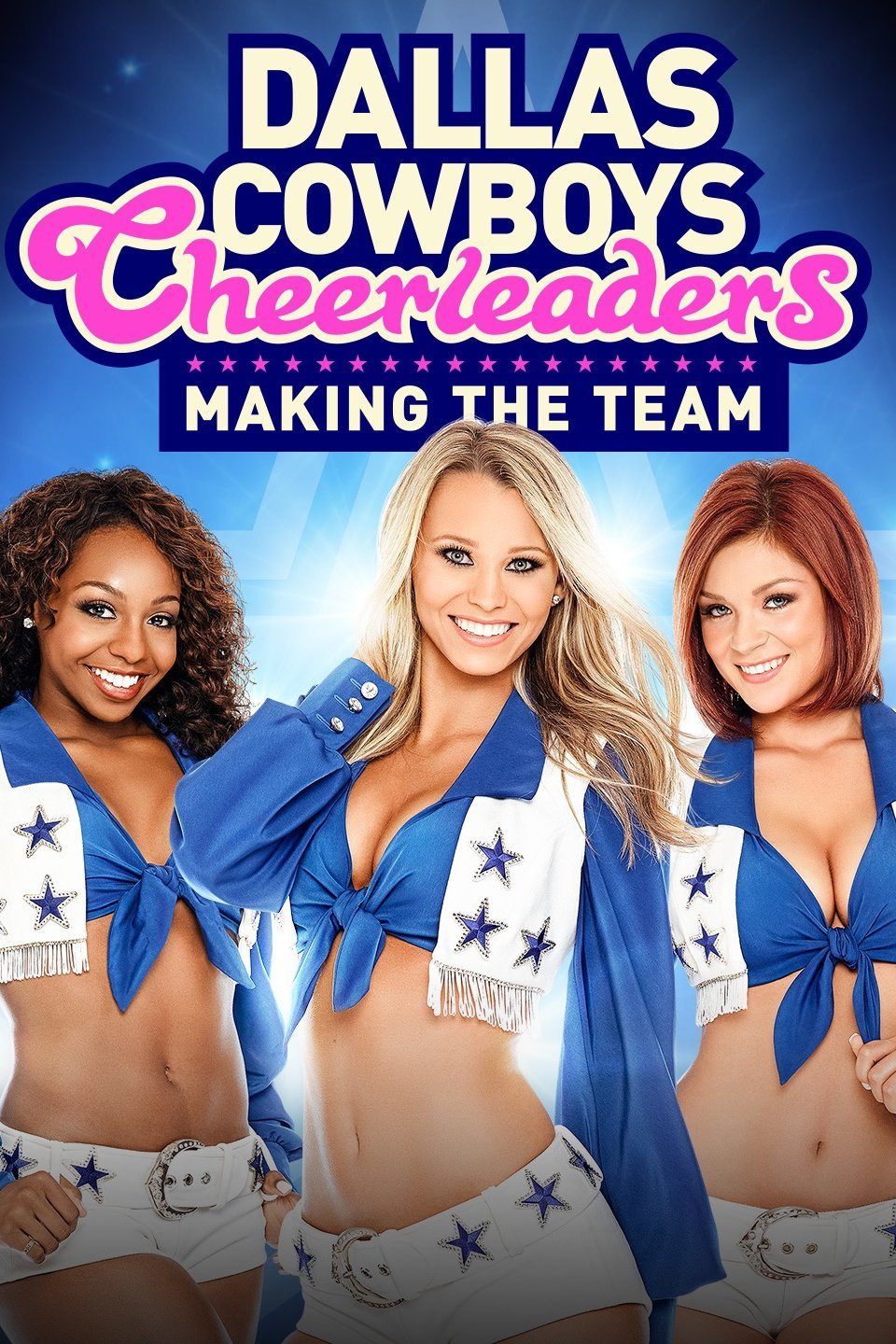 So, you're into cheerleaders? Well who isn't, that's exactly why Dallas Cowboys Cheerleaders: Making the Team is currently in its twelfth season. It is a reality television show which originally premiered back in 2006 on CMT. The series mainly follows a group of girls as they go through the auditioning, training and elimination process in a bid to become part of the annual Dallas Cowboys Cheerleading squad. The show along with the cheerleaders also features Kelli McGonagill Finglass as the director and Judy Trammel, who was also the team's choreographer back in the 80s. Dallas Cowboys Cheerleaders: Making the Team cannot be complete without a hard as nails drill sergeant Jay Johnson whose job is to whip these girls into shape. Each year the show starts with hundreds of young women auditioning for the job, who are then put through training camp before being whittled down to just 36 members.
Everyone loves watching Dallas Cowboys Cheerleaders, but we all can't stay at home all the time. So, below is how you can live stream the show from just about anywhere.
Watch Dallas Cowboys Cheerleaders Online Using the Official CMT App or Website
The official CMT app is available for iOS and Android devices and gives subscribers a chance to live stream Dallas Cowboys Cheerleaders: Making the Team, while on the go. The website is also only open for live streaming to subscribers. So, if you're not a subscriber, then the official app and website is pointless. That said since you simply can't miss watching Dallas Cowboys Cheerleaders do their thing there are a couple of other streaming options you can try.
Live Stream Dallas Cowboys Cheerleaders via AT&T TV NOW
AT&T TV NOW live streams a truck load of channels including CMT as part of its 'Live a Little' bundle for just $35 a month. The service's apps for all leading smart devices like tablets, iPhones, and gaming consoles means that you can stream The Dallas Cowboys Cheerleaders live from anywhere. Also, you'll be able to watch other hot shows like America's Next Top Model, The Walking Dead, Larry King, etc. Click the button below to try the service for free.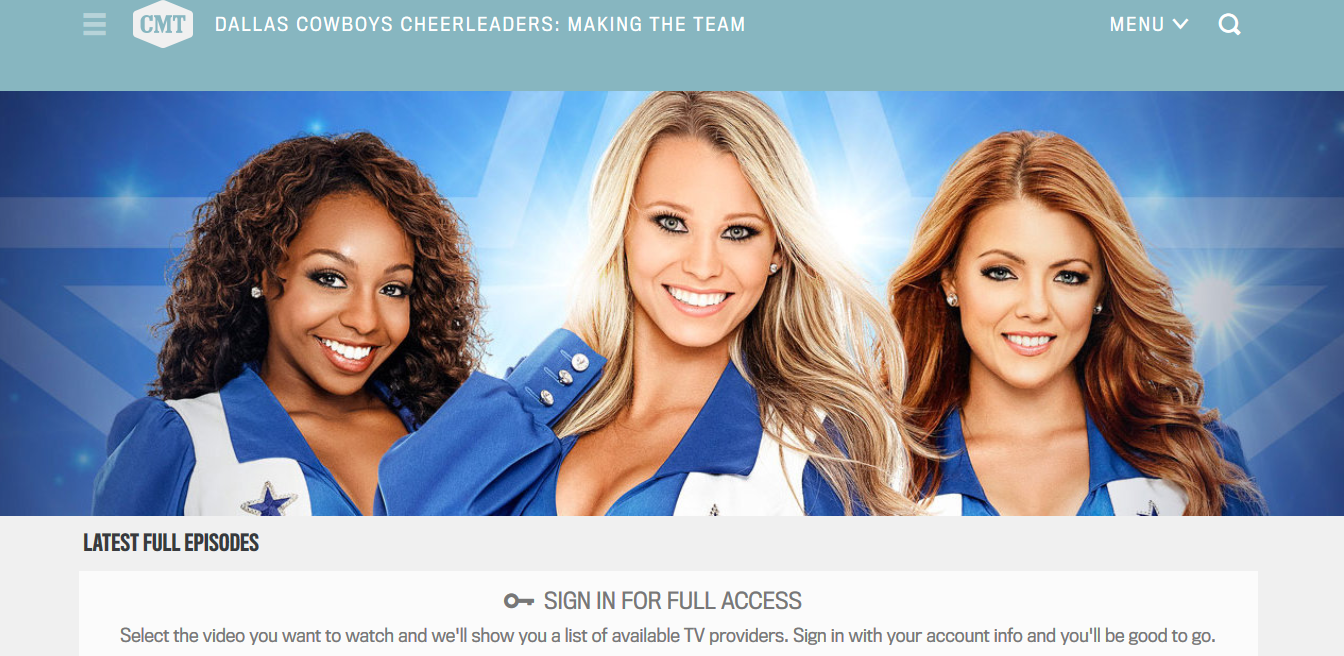 Live Stream Dallas Cowboys Cheerleaders Online with Sling TV
Sling TV is a live streaming service which streams dozens of channels including CMT. Starting at just $20 a month, subscribers can live stream Dallas Cowboys Cheerleader from any device. All you need to do is to download the Sling TV app to your phone or tablet PC. Alternatively, you can also log-in via your web browser and start streaming the show whenever it airs on CMT. Click the button below to trial run the service before paying for it.
Streaming Dallas Cowboys Cheerleaders on Netflix, Hulu, and Amazon
Netflix used to have episodes of Dallas Cowboys Cheerleaders up until recently. However, for some reason, it was removed, and it seems as though it will never return.
Hulu unfortunately, does not have episodes of Dallas Cowboys Cheerleaders for now. Also, we are not hopeful that things will change anytime soon. So, that's bad news for Dallas Cowboys Cheerleaders fans.
Amazon Prime has all the episodes of Dallas Cowboys Cheerleaders available for download. At just $2.99 you can download an episode in crystal clear HD quality. And when it comes to shows like these quality matters!
Other Methods of Live Streaming The Dallas Cowboys Cheerleaders Free
Free streaming is not always legal streaming especially when it comes to hot copyrighted shows like Dallas Cowboys Cheerleaders. So, if any website promises you'll be able to stream Dallas Cowboys Cheerleaders free it's either a scam out to get you in some way, or it's a website run by pirates. Either way, you lose! It's for this reason that we advise you use the methods discussed above.
Last Updated on by Exstreamist