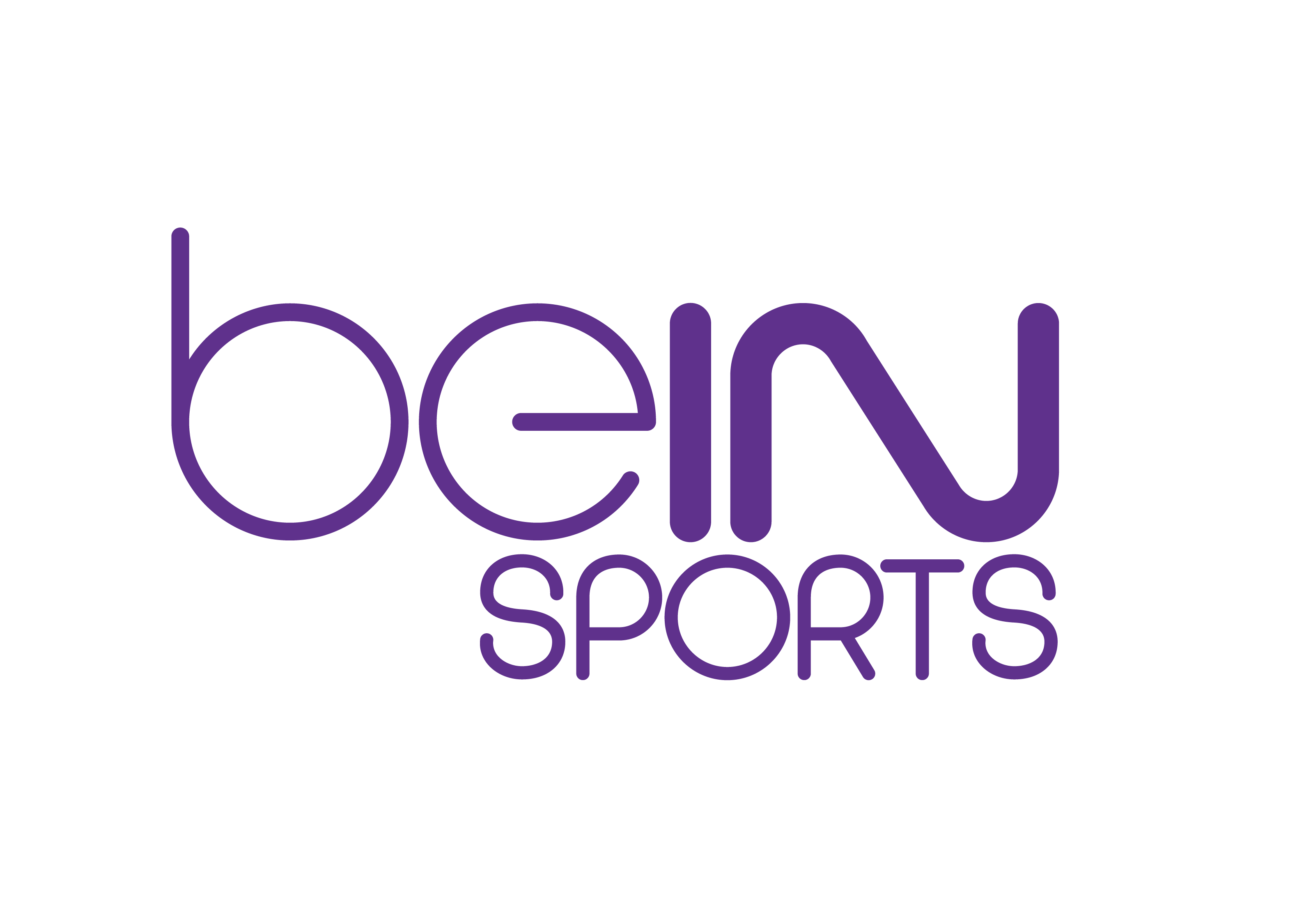 beIN Sports is owned and operated by the beIN Media Group which is a spinoff of the infamous Al Jazeera network. The network launched in 2012 but didn't start broadcasting until 2015 making it one of the newest sports channels. Its first broadcasts were in France. beIN Sports operates in France, United States, Canada, and the Middle East. The network holds the rights to broadcast prominent football tournaments including the UEFA Champions League, Serie A, UEFA Europa, Bundesliga, etc. However, in the US the channel has the rights to broadcast La Liga, MotoGP, Copa del Rey, Serie A, etc. beIN Sports is known for broadcasting sporting events which regular networks like Fox Sports and ESPN do not cover live. So, it's a must have for people who are hardcore sporting fans of comparatively less popular events, but these events are only less popular in the US.
The good news is that sporting fans do not need to subscribe to beIN Sports via their cable service provider. You can stream the channel live and legally online as well, below we go into how you can do it!
Live Stream beIN Sports Online with Sling TV or Hulu Live:
Sling TV is a cord-cutting service which streams live channels directly to your mobile device or PC. However, if you want to stream beIN You get a dozen sports channels such as SEC Network, Pac 12, ESPNU, etc. in addition to beIN Sports. So, you're covered for just about any sporting event regardless of its popularity. The big plus is that you can stream all these channels on the go via the Sling TV mobile app available for iOS and Android devices.
or
Live Stream beIN Sports with fuboTV
When it comes to sports fuboTV probably has the best to offer. So, in addition to live streaming beIN Sports, the service streams dozens of other sports networks. Which means you'll never miss another soccer, football or baseball game again. Not bad for a service that starts at $19.99 for the first month. However, before you subscribe maybe take it for a free spin by clicking below.
Watch beIN Sports Online Using the Official beIN Sports Connect App or Website
beIN Sports Connect is a service which was launched in 2014 and allows for subscribers to watch live as well as on-demand video. The service is available for Xbox 360, Xbox One, Windows, Mac, PlayStation 3, PlayStation 4, iOS and Android. The on-demand content comprises of mostly movies, sports highlights, and sports shows. The one month pass costs $20 while a whole year (12 months) costs $200. If you're already a subscriber to the network activating beIN Sports Connect is free.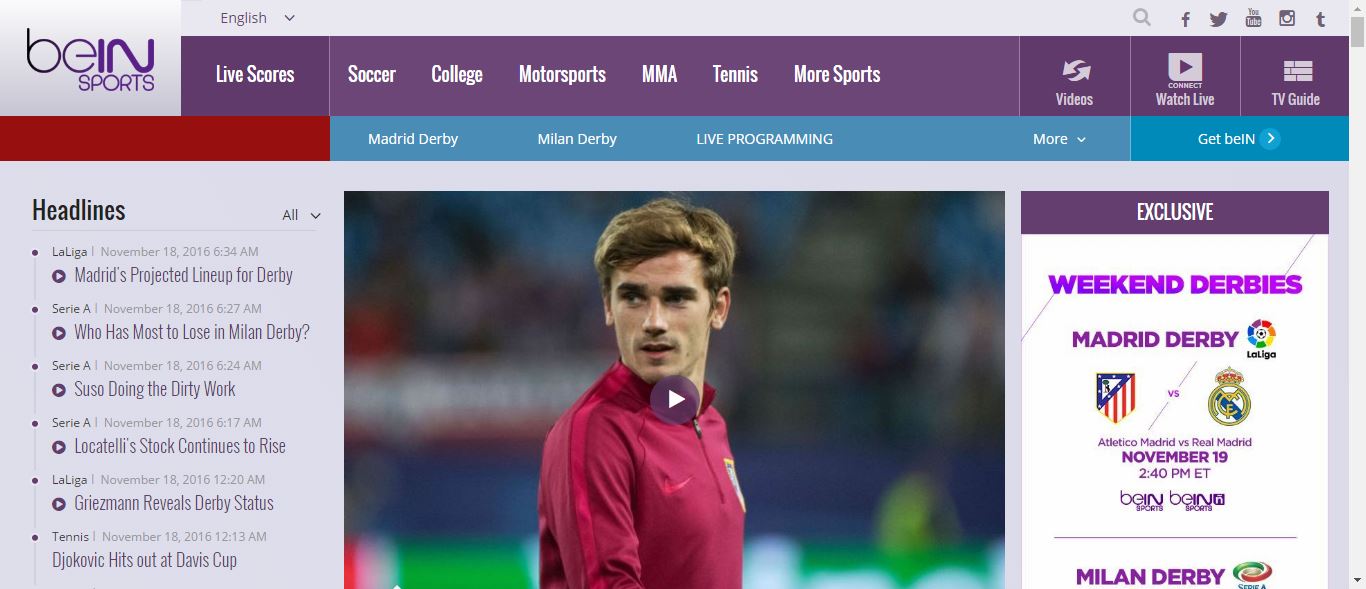 Stream beIN Sports Live with the PlayStation Vue
The PlayStation Vue is another live streaming service but this time it's by Sony. The big plus is that you can stream all the channels via your PlayStation 3 or 4 console in addition to iOS and Android devices via the service's app. However, the PlayStation Vue is slightly more expensive. If you want to live stream beIN Sports, you'll need to get the 'Core' package for $44.99 a month, but with it, you also get dozens of other channels.
Other Methods of Streaming beIN Sports Live Online for Free
We are pretty sure that nobody is offering it for free legally. Regardless of if you are an NBA fan or like to watch La Liga we firmly advise against using a so-called free streaming service mainly because it is illegal. Another drawback of these so called free services is that you can go to jail for it!
Last Updated on by Exstreamist