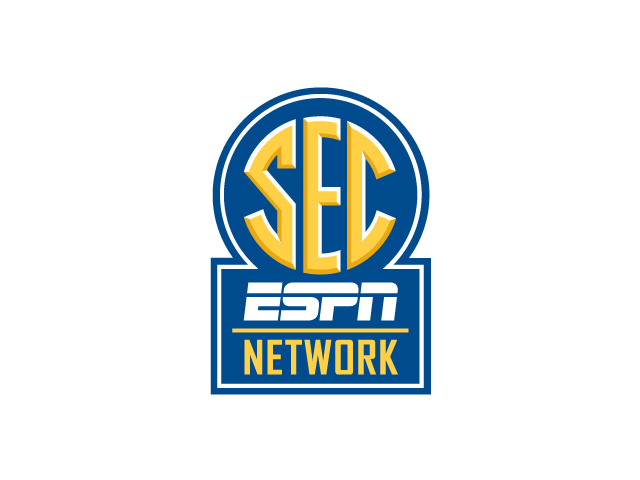 The SEC Network is owned by none other than ESPN Inc. The channel is a joint venture between the Walt Disney Company which controls 80% of the shares and the Hearst Corporation with 20% shares. The channel mostly covers collegiate sporting events which are sanctioned by the Southeastern Conference or the SEC, hence the name! The channel airs recorded and live events including analysis, news, and various other aspects of collegiate competition. Interestingly, the SEC Network is currently operated directly via ESPNU's facilities in Charlotte. Even though Charlotte is not particularly a SEC market, it does enjoy proximity to most of the universities that are members of the SEC.
Obviously, if you want to get your fix when it comes to collegiate sporting events, the SEC Network should be one of the channels you subscribe to. However, below we discuss how you can stream the SEC Network online without necessarily having a regular cable subscription.
Live Stream the SEC Network via DIRECTV NOW
DIRECTV NOW is a cord cutting service owned by AT&T. The service starts at $35 a month, though college sports fans will have to upgrade to the 'Just Right' package. The service live streams the SEC Network amongst numerous other spots channels via its apps for mainly iOS and Android devices. You can try the service for 7-days free by clicking on the button below!
Try DIRECTV NOW Free for 7 Days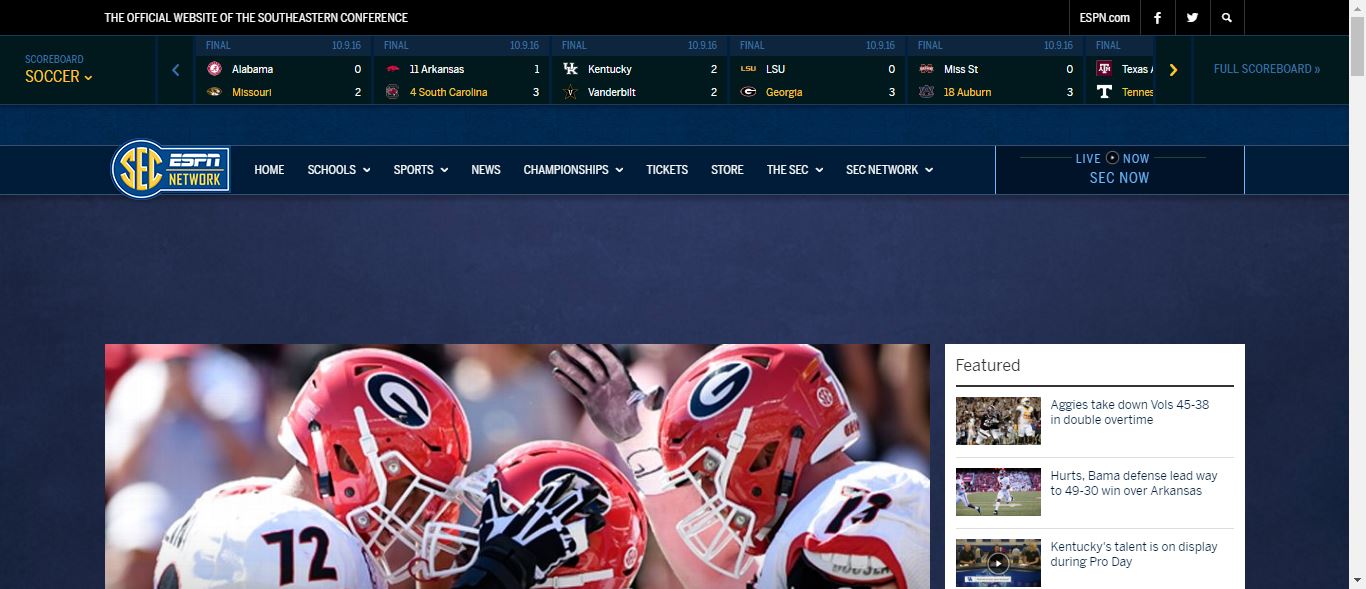 Live Stream the SEC Network Online with Sling TV
Sling TV is home to dozens of sports channels including the SEC Network which is streamed directly to a mobile device of your choice. The Sling TV app for Android, iOS, ChromeCast, etc., allows you to live stream the SEC Network regardless of where you are just as long as you've subscribed to the service. The good thing about Sling TV is that you don't need to commit to an annual or bi-annual subscription so just pay each month and stop paying when you no longer want to stream. However, if you want to stream the SEC Network, you'll have to pay an extra $5 for the 'Sports Extra' add-on in addition to the $20 basic package monthly subscription fee. Not a bad deal considering that you'll also be able to live stream dozens of other channels such as ESPN, Fox Sports, The Disney Channel and Syfy, etc.
Watch the SEC Network Online Using the Official 'WatchESPN' App
The official website of the SEC Network does not have a dedicated live streaming option or app for that matter. However, if you want to stream the SEC Network to your smart device i.e. Chromecast, iOS, Android, etc., then you'll have to rely on the 'WatchESPN' app. It is a kind of all in one type live streaming app which requires that subscribers to the SEC Network login to live stream the most current college event, news or anything else that's being aired. That said if you're not a subscriber and have no intentions of becoming one then this option will not work for you. But we have another better cord-cutting option for you below!
Watch the SEC Network via the PlayStation Vue
You can stream the SEC Network if you buy the PlayStation Vue's 'Core' package for $44.99. However, don't assume that you need a PlayStation console to stream these channels live because the Vue app is available for iOS, Android, Roku, ChromeCast devices, etc. The app is stable and you're subscribing to a service that comes backed by the Sony brand name. Also, like Sling TV there is no long term commitment on your part.
Other Methods of Streaming the SEC Network Online Free
There aren't any free streaming methods as far as we are concerned. If you're still in college, try watching the game live by hiding under the bleachers. That said it's still a whole lot better than trying to stream via a Russian or Chinese website whose sole goal is to hack your computer and steal your maxed out credit card information. Also pirating copyrighted content like college football, baseball, etc., will get you jail time.