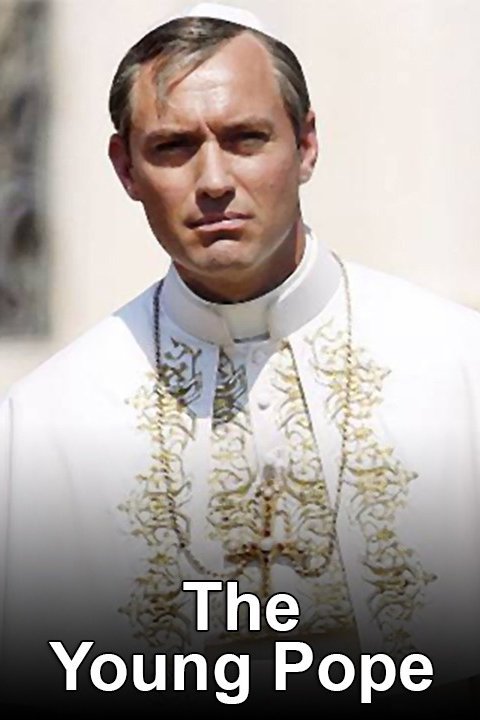 The Young Pope stars Jude Law as the recently appointed Pope Pius XIII. He is the first American pope in history and was previously the archbishop of New York. An Italian-Spanish-French television show by Paolo Sorrentino who has both created and directed it for HBO (America), Canal+ and Sky Atlantic. The show focuses mainly on the ego, contradiction and often the unconventional approach taken by the young pope. It's also a story of envy and jealousy as there is a plot within the Vatican to overthrow or at least make life tough for Pius XIII. Interestingly the Young Pope has been given the green light by producer Lorenzo Mieli for a second season already despite the first season being barely out the door as of this writing.
Ever questioned your faith? Well, the Young Pope will add a few more questions to the list which makes watching The Young Pope all the more worth it. Below is how you can stream the Young Pope online for free.
Watch the Young Pope Online Using the Official HBO Go or Now app
You can stream the Young Pope online officially and live using either the 'HBO Go' or the Now app. The difference between the two is that with the 'HBO Now' app you don't need to be a subscriber to the channel via your cable service provider. All you do is subscribe via the app which costs $15 a month, and you can stream everything from the Young Pope to Westworld on your mobile device. The HBO Go app, on the other hand, allows you to stream for free, but you'll need to be a subscriber to the channel. That said, either way, you're paying top dollar to stream only HBO!
Live Stream Young Pope Online with Sling TV
You can stream Young Pope live online with a Sling TV subscription. Sling TV is a live cable streaming service which allows you to stream live channels on your mobile device i.e. Android, iOS, Chromecast, etc. We like to think of it as a cable service for millennials. The primary Sling TV subscription costs $20 a month and includes channels like ESPN, the Fox Sports, Lifetime, Food Network etc. but to get HBO, you'll need to add it on for $20 more. That said you're still saving a whole lot of money compared to regular cable, not to mention making it impossible to miss your favorite show again.
> Sign Up for Sling TV and Watch Young Pope Online Live for 7 Days Free <<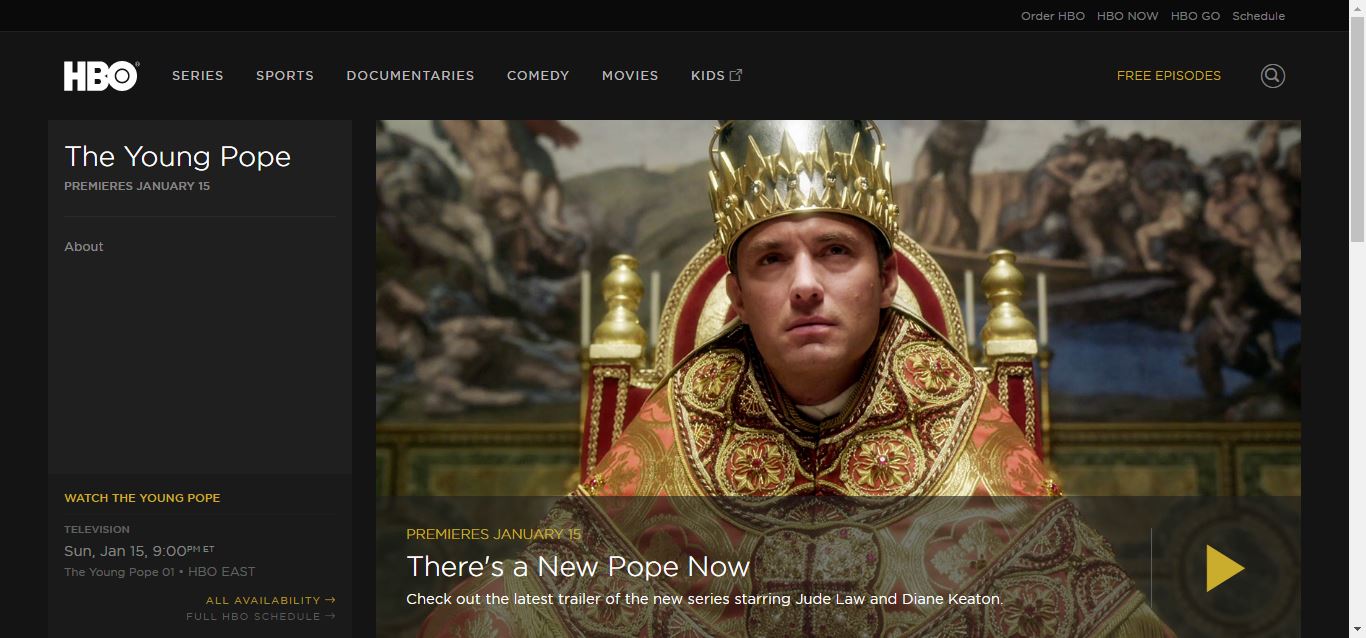 Streaming Young Pope on Netflix, Hulu, and Amazon
You're not going to be able to stream the Young Pope on Netflix or Hulu for that matter. The reason being that HBO pulled all of their programs from both networks a while back to the disappointment of many subscribers.
If you don't mind paying for every episode that you download, then Amazon Prime is a good option. At around $3 an episode it can add up pretty quickly but then again you can watch the show whenever you want and not only when it's streaming. Right now, there is no word on if the Young Pope will be available for download from Amazon Prime.
Watch the Yong Pope via the PlayStation Vue
Yes, all subscribers to the PlayStation Vue will be able to watch the Young Pope so as long as they have a subscription to the 'Ultra' package which is $74.99 a month. Alternatively, you can get the 'Access' package for $40 a month and add HBO on for $15. But either way, you'll have the ability to stream dozens of news, sports and entertainment channels.
Other Methods of Streaming Young Pope Online for Free
We are not sure that there are any free legal methods available. A quick Google search should yield a whole bunch of illegal methods which we firmly advise against. Yes! It's free but so is prison food.