Stooges beware, your boss could be working undercover right next to you with a secret camera recording your every move! Undercover Boss is a reality television series which sees a person from an upper management position at a big business going undercover at an entry level position to identify issues with everything from customer service to quality and supply. The good news is that while it's possible that some employees could end up losing their jobs for slacking off but the companies are assured that their corporate brand image will not be damaged.
You can watch a clean shaven, suit wearing executive going undercover as everything from a waiter to janitor on CBS. Below is how you can stream the show online which means that you don't have to stick around at home for it!
Watch Undercover Boss via CBS All ACCESS
CBS All ACCESS gives you access to all of the network's shows for free provided that you are a subscriber. As a subscriber, you can log into the app or use a browser to log into the website to start streaming all the latest episodes of Undercover Boss online. If you are not a subscriber to the network, then the privilege will cost you $6 a month which is subject to change without notice.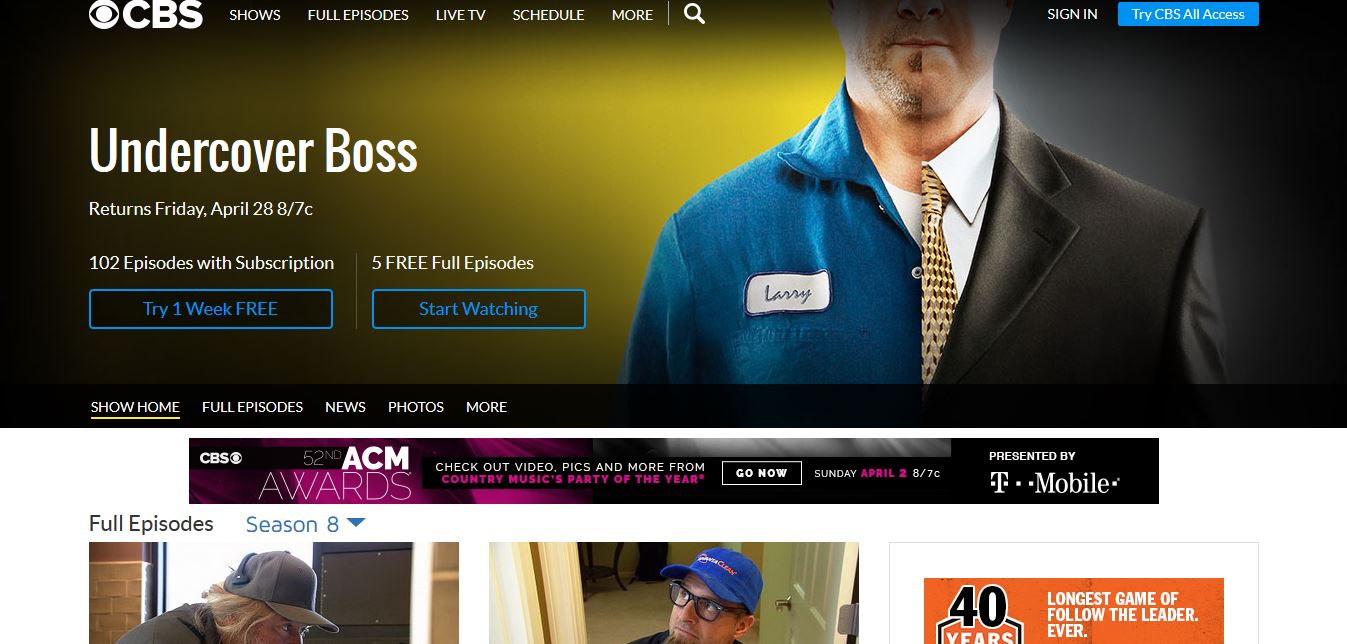 Streaming Undercover Boss on Netflix, Hulu, and Amazon
Netflix does not have episodes of Undercover Boss available for streaming. There is a good chance that the show will not be available on Netflix seeing as how old the it is already.
Hulu has all six seasons of the show which is interesting because they don't have many CBS shows. That said it's good news for Hulu subscribers though!
Amazon has just two seasons of Undercover Boss available for download. Though at $2.99 an episode it's a bit expensive unless you're a boss!
Other Ways of Streaming Undercover Boss Online?
Well if you're a fan of the show we strongly advise that you stream it legally. Illegally streaming any show will mean that you can kiss your dream of being a boss someday goodbye!
Last Updated on by Exstreamist