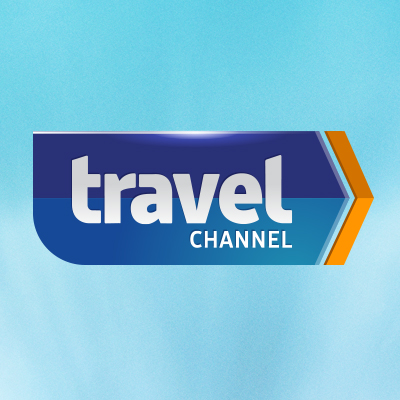 The Travel Channel has been around since 1987 and is owned by Scripps Networks Interactive. Most people working for the channel love to travel but the channel itself rarely moves beyond US borders. Headquartered in Maryland, the channel features reality shows, documentaries, and various how-to type programs. As mentioned above most of the programs are centered around the United States so you'll see few shows about the best surfs in Hawaii. But over the years the channel has thrown in shows about animal safaris in Africa, tours of grand hotels, and various resorts. We like programs featuring paranormal encounters in historic buildings, and interestingly those are some of the most highly rated ones too. As of 2015, the Travel Channel is available in 91.5 million households in the US which are 78.6% of homes that have a television.
Now, what's the point of subscribing to the Travel Channel when you can't watch it while traveling? Well, you can if you know how! Below we look at how to stream the Travel Channel online for free!
The Travel Channel now lives primarily on Discovery+, gets you a lot of your favorite channels like HGTV, A&E and The History Channel for under 5$ a month:
Watch the Travel Channel via fuboTV
Want to travel the world and still be able to watch the Travel Channel live? well try fuboTV. The service live streams The Travel Channel in addition to nearly a hundred others. Plus, thanks to apps for Android, iOS and a number of other devices you'll be able to stream on the go. The service costs $19.99 for the first month after which you'll pay $44.99 a month. Still not a bad deal given that you'll be streaming dozens of networks from anywhere. Try it out for 7-days free by clicking below.
Stream The Travel Channel Online with Philo
Want quick access to The Travel Channel without even entering a credit card? Philo has you covered, with a 48 hour free trial. All you have to do is type in your phone number and you can start streaming. Click here to get full access to the dozens of channels they stream live.
Watch Travel Channel Online Using the Official App
The Travel Channel app allows you to live stream all the shows for free to your Android. iOS and laptop. The app is free to download and install. One of the biggest benefits of using the app is that you have access to some content that was not broadcast on television. Plus, closed captioning, full programming schedule and Chromecast support make this app an excellent way to stream the Travel Channel for subscribers. Yes! You will need to be a subscriber to the Travel Channel via your local cable service and then log into for all the goodies.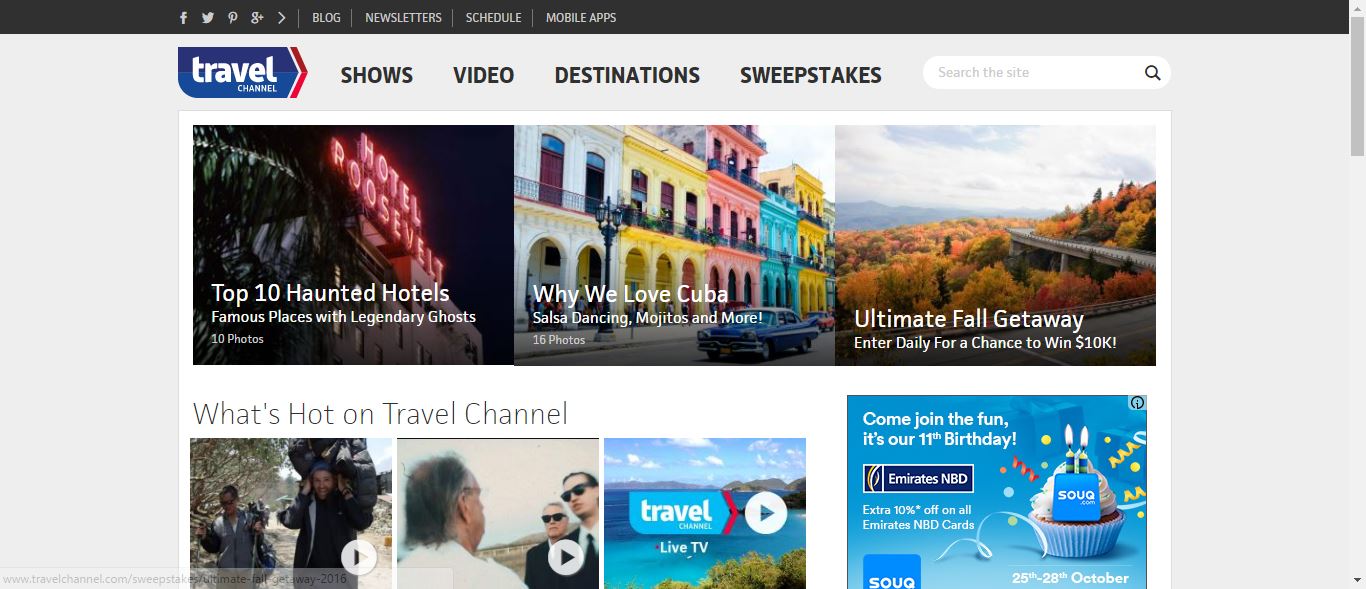 Live Stream Travel Channel Online with Sling TV
The Travel Channel is available with Sling TV's basic 'Orange' subscription which costs just $20 a month. The subscription does not require that you make a long-term commitment by paying an advance. You just pay for the month you want to stream and then don't pay the following month to opt out. Sling TV streams the Travel Channel live to your mobile device as if you were watching it on regular television. You also get other channels like CNN, ESPN, AMC, Newsy etc. that are part of the package. The Sling TV app is available for iOS and Android devices so you can stream on the go. All, you need to make sure of is that you have a decent internet connection.
Access The Travel Channel with Hulu
Hulu, one of the biggest names in streaming TV, offers a free trial, meaning you can stream your favorite shows live without an expensive cable package. They also offer a great back catalog of shows while streaming.
Streaming Travel Channel Shows on Netflix, Hulu, and Amazon
Netflix has just about every Travel Channel show. So, if you're looking to spend a lazy weekend figuring out where to go next and have a Netflix subscription then you're in the green! On the other hand, Hulu does not have many Travel Channel shows, but it does have a few. You'll need to search Hulu to find if the ones you want to watch are available.
Amazon Prime has almost all Travel Channel shows. However, some happen to be more popular than others, so their episodes are obviously made available sooner.
Watch the Travel Channel on PlayStation Vue
The PlayStation Vue is another cord-cutting service which streams the Travel Channel. Plus, you get it with the basic 'Access' package starting at $40 a month. What we like is the fact that the PlayStation Vue is extremely versatile so whether you have Roku, iOS or a PlayStation console nothing can stop you from streaming the Travel Channel!
https://www.youtube.com/watch?v=1mCdeZFx3p0
Other Ways of Streaming the Travel Channel Online for Free
The Travel Channel is pretty cheap to stream unless you're broke without a dime in your pocket. Even then we would not recommend that you give free streaming websites a shot because they are illegal. We wouldn't want you to end up traveling to prison.
Last Updated on by Exstreamist