Hulu closes deal with Turner for exclusive TNT, TBS and Cartoon Network streaming rights
|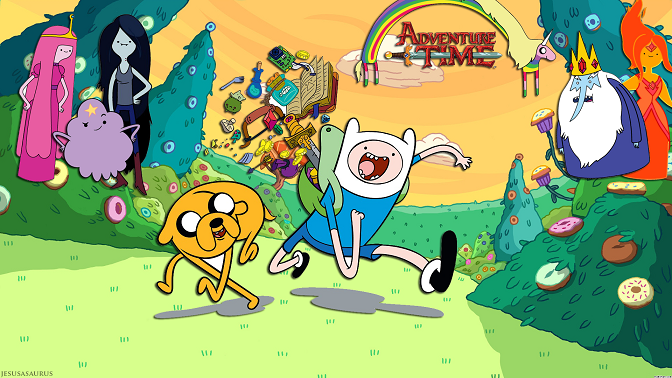 The other shoe drops.
With the removal of most all Cartoon Network shows from Netflix back in March, it quickly became clear that Turner was on the hunt for a lucrative deal to distribute the rights to its content, landing today with Hulu. The Best part? A lot of these shows will have full back catalog access for Hulu Plus subscribers starting May 1st.
The full deal is going to be a massive boom in access to content for Hulu Plus subscribers, as Hulu lands exclusive streaming access to TNT, TBS and Cartoon Network (including Adult Swim). Word from Hulu is that approximately 30 Adult Swim and Cartoon Network series, plus current and future TNT and TBS series are all going to be available through this deal. So while fans of shows like Adventure Time and Venture Brothers were clearly upset by the removal from Netflix, they will soon find these shows available to stream on Hulu shortly.
Hulu's traditional model of airing the newest episode after it airs won't quite apply yet to Turner as this deal only applies to library content. However, this deal certainly appears to be the first step in furthering the relationship, so it wouldn't surprise me to see this change within a season or two of new episodes.
David Levy, president of Turner Broadcasting, mentioned the high demand for Turner's content in a released statement:
"This is a great opportunity to grow the reach of the networks' original programming and complements our strategy of utilizing multiple platforms — including SVOD — to drive sampling, introduce new viewers to our content and give current fans the opportunity to explore and enjoy Turner's new and existing series in a branded environment."

"This deal with Hulu demonstrates the power of Turner Broadcasting's branded networks and the high demand for our programming in the marketplace."
According to The Hollywood Reporter, this deal also equals some exclusive rights to future content releases, which is some uncharted territory in the SVOD market.
Craig Erwich, VP / Head of content at Hulu mentioned this extension being a play to capture more youthful eyeballs.
"The adult animation series from Adult Swim, as well as the additional series from TNT and TBS, are a perfect addition to our current offering."
Following the announcement of The Last Ship becoming a Hulu exclusive, rumors started circulating that Turner was in talks with Hulu for a major deal. Today's announcement confirms that earlier suspicion. Hulu has certainly started putting seriously bets down that it can compete on a high level with Netflix.