Amazon Prime Discount Likely Coming Friday
|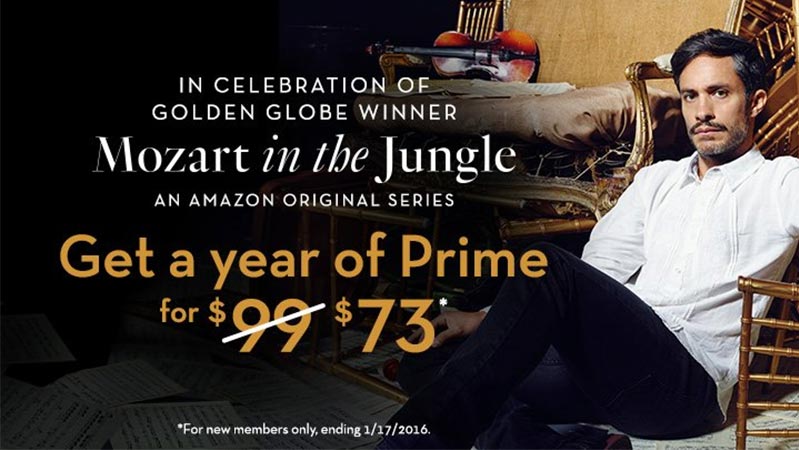 UPDATE: Doesn't look like it's happening again this year, folks! Sorry to get your hopes up.
For the past several years Amazon has discounted Prime memberships after Emmy and Golden Globe wins. In 2016 they offered prime for 73 dollars in celebration of ther Golden Globe wins at the 73rd annual awards show.
Well, this past weekend Amazon picked up six Emmys at the 68th Annual Primetime Emmy awards! If they decide to follow the same pattern we'd expect a similar promotion to go into effect tomorrow where Amazon Prime memberships will be just $68.
We'll update this post if and when the discount goes into effect. But you'd be better off bookmarking THIS PAGE and refreshing tomorrow to make sure you get it before it's gone.
Amazon has been building its video library with titles like Vikings, The Night Manager and Suits but the free shipping in time for Christmas is likely giving you the real value you're looking for.
Want to save 30 bucks? Sign up for Prime tomorrow when there's a likely discount.