Watch The Night Manager on AMC Online or Streaming for Free
|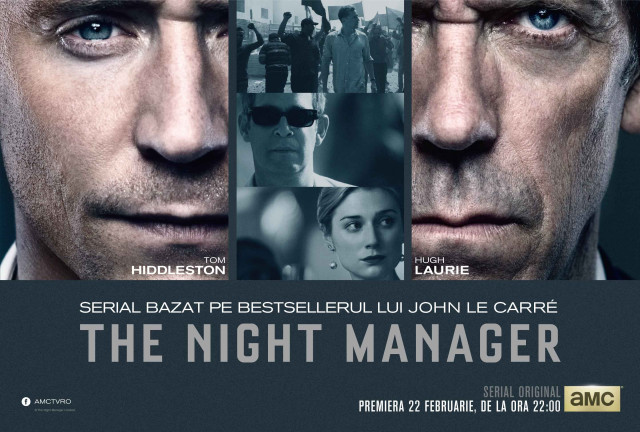 The humble mini series on TV has seen a resurgence. Networks like HBO are no strangers to the format but now other stations like AMC with The Night Manager are following suit due to a few advantages associated with it. First, you're able to hire bigger named actors because they don't have to commit to several years of filming. Second, your audience doesn't have to commit as much to watching The Night Manager, online or otherwise. All of this has head to a ton of mini series being produced by AMC, Netflix and others, including The Night Manager.
There are several ways to watch AMC and The Night Manager online for free. We'll outline a few of them here.
UPDATE: The Night Manager will be on Amazon Prime for free if you're a subscriber. Become one now if you're not.
Watch The Night Manager Live on Sling TV
You may not have heard of Sling TV yet but that's okay. It's a service that doesn't require a cable subscription but gets you access to several channels you can't get anywhere else like AMC, ESPN and HGTV. Sling is a great place to stream live shows like The Night Manager online because most of these apps below and elsewhere don't do that. They're more of an on demand service.
Head over there now to check it out and sign up for the free seven day trial.
Stream The Night Manager for Free with the AMC App
AMC also has an app but the bummer is that you have to already be a cable subscriber to utilize it. Like the old HBO Go app, you have to sign in with your Comcast or DISH login to get the content like The Night Manager to stream to the device of your choosing.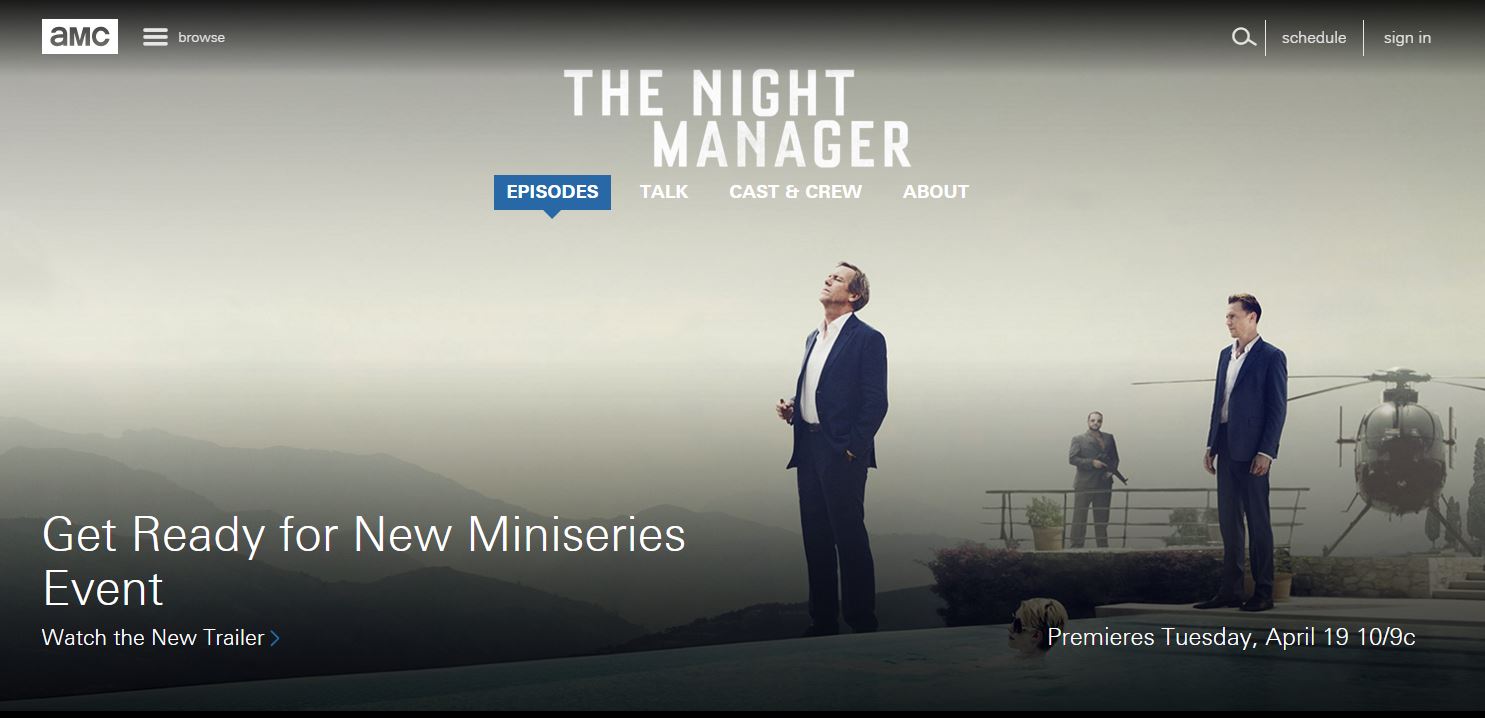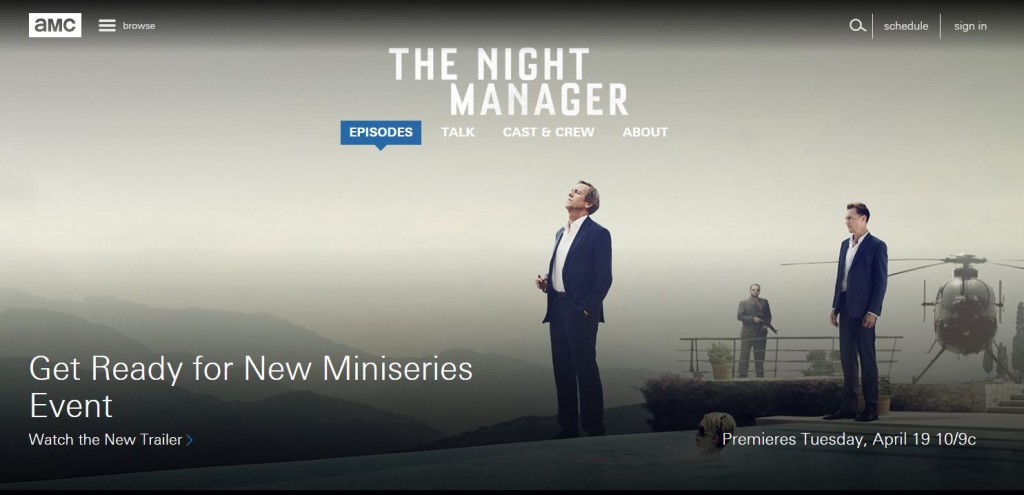 That being said this is the ultimate way to watch The Night Manager online for free if you already subscribe to AMC and enjoy their programming give that a download and go from there.
Is The Night Manager on Netflix or Hulu?
Netflix does have a few AMC series including Mad Men and Better Call Saul but the episodes usually come out much later on Netflix. They may make an exception this time but we just don't know. Search Netflix a few weeks and check back on the Exstreamist homepage for the latest on whether The Night Manager is on Netflix.
Hulu doesn't have any AMC content at the moment so The Night Manager won't be on Hulu.
Download Full Episodes of The Night Manager Online
If none of that appeals to you and you'd rather avoid a subscription service, app or download you can always buy episodes individually from a digital retailer like Amazon. It's about three dollars per episode but you get to own them forever and you don't have to worry about where The Night Manager is streaming ten years from now when you want to watch it online for free. You've already paid for it! No subscription necessary. Also, those you like to collect their favorite shows might find this option appealing.