Will Netflix or Hulu Have the New FOX TV Shows Coming Fall 2015
|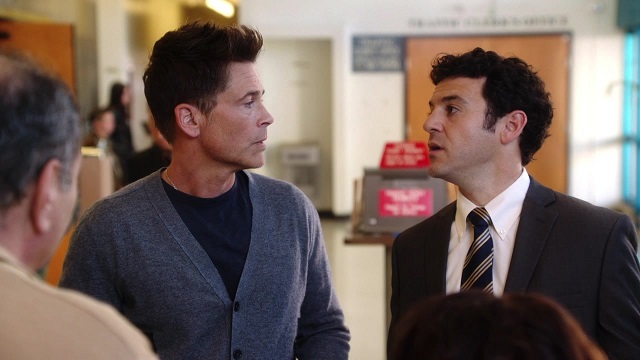 With the 2015 FOX Upfronts well underway, we wanted to break down the list of new shows coming to FOX this fall, but with a twist. Below you'll see a few guesses of what streaming services will get access to these new shows first, specifically Netflix and Hulu. Keep in mind, these will be guesses, but I'm feeling pretty confident about getting most of these right. If you're curious what shows have been tragically cancelled in the 2015 upfronts, you can get that list here.
New shows on FOX Fall 2015:
Grandfathered A new comedy from the mind of John Stamos.
Will Grandfathered be on Netflix? My bet is yes, especially after the first season finishes. John Stamos was one of the main proponents behind the Full House remake, so I'd guess he'd likely push to get this show on Netflix as well.
Will Grandfathered be on Hulu? I'd also bet yes on this, FOX and Hulu have a good relationship, seems likely this one might end up on there.
The Grinder Starring Rob Lowe and Fred Savage, his first TV show since Parks and Rec, should be a great one.
Will The Grinder be on Netflix? Hard to say, 2015 should be an interesting year for FOX and Netflix, so the jury is out on this one.
Will The Grinder be on Hulu? Seems likely. FOX being a partial owner of Hulu means most of these new shows will find their way onto the streaming service.
Scream Queens A horror comedy, gotta love the sound of that. From the mind of Ryan Murphy, this should be great.
Will Scream Queens be on Netflix? About a coin flip chance on this one. FOX shows show up on Neflix on occasion, but not always.
Will Scream Queens be on Hulu? Odds are good with FOX's partial ownership of Hulu.
Get the full Scream Queens streaming guide here
Minority Report Should be an interesting film spinoff based loosely on the acclaimed action flick. Not sure how it will do as a show, but I'm still excited.
Will Minority Report be on Netflix? Low odds on this one, FOX action shows don't normally end up on Netflix.
Will Minority Report be on Hulu? This seems like a natural yes, a blockbuster show needing more distribution, should see this one readily available on Hulu.
Rosewood This one has the makings of a medical drama with a sci-fi twist. Should be interesting.
Will Rosewood be on Netflix? Hard to say on this one, I'm not sure I'd bet on Rosewood ending up on Netflix while it's currently airing, perhaps after a few seasons have progressed.
Will Rosewood be on Hulu? Seems pretty likely. FOX, dramas and Hulu seem to have a great relationship (Empire, anyone?)
The X-Files This is going to be a doosey. FOX is revamping The X-Files for a one season rehash of the once popular sci-fi series. Can't wait to see how this one turns out.
Will The New X-Files be on Netflix? I would bet after the season finishes airing The X Files will be streaming on Netflix.
Will The X-Files be on Hulu? Seems highly likely that this big blockbuster series will find its episodes streaming on Hulu after they air.