WATCH: Arizona Cardinals 'All or Nothing' Online Free on Amazon
|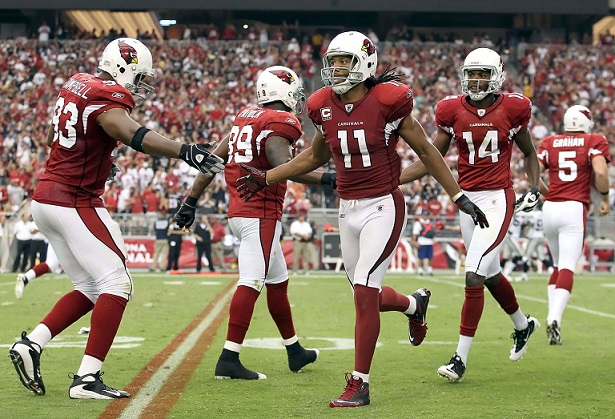 We're big fans of 'Hard Knocks' here at Exstreamist, no doubt. The pre-season means football is almost back on TV, and it's always fun to get an inside peek into a specific team's warm up before the regular season begins.
However, Amazon Video surprised us all this month with a huge winner when they released 'All or Nothing' on their service, a detailed documentary of the Arizona Cardinals' 2015-2016 season, one of their best in recent memory.
Amazon has released the first episode of the series for free, which you can check out here. It's one of the most in-depth looks into an entire NFL season we've ever seen, and can't get enough of the behind-closed-doors footage the show offers us as viewers.
The Arizona Cardinals had one of their best seasons of the past few years last year, with Carson Palmer and Larry Fitzgerald, despite their age, tearing the league open. A faulty run in the playoffs ruined what many thought was a Super Bowl caliber team on a hot streak.
>>Get full access to 'All or Nothing' here with a free trial of Amazon Video<<
Amazon Video has been on a rampage lately bringing in tons of original shows and movies, and their subscriber numbers have been fantastic. There's no doubt that the 'All or Nothing' series brought many fans of the NFL great joy this off-season as we all stood by waiting for any glimpse of hope that the NFL would be soon returning.
The NFL has been venturing into streaming service territory a lot lately, with the NFL RedZone and NFL Network agreeing to stream on Sling TV. It seems as if the NFL is ready to make the jump, even though the main reason most folks say they continue to pay for cable is for live sports.
Give 'All or Nothing' a shot if you're a fan of the NFL, no need to be a Cardinals fan specifically, the show is great no matter what team you root for. It actually makes us wish that Amazon and the NFL would profile our team as well.