Streaming Service Sling TV Boosts Subscribers 47% Year-over-year
|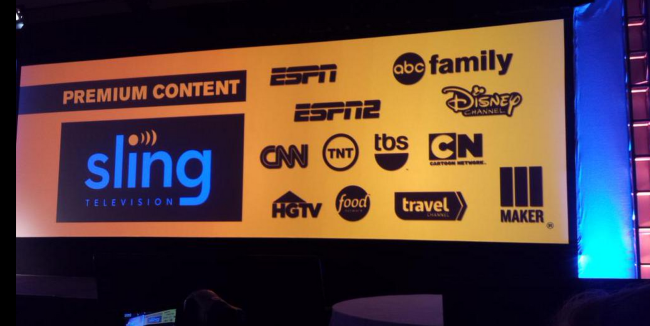 The Olympics broadcast ratings are down.
NFL ratings are down.
But there's one company that hasn't noticed this decline at all, in fact they've only seen major growth over the past year. Sling TV just announced their quarterly numbers today, and are reporting a 47% year-over-year growth in their subscriber numbers. Now with 2.2 million subscribers, the service has cemented its place in the top 10 of all streaming services, and is currently the #1 by total subscribers among live-streaming TV services. 
For those unfamiliar, Sling TV allows for live streaming of most major television networks, and allows subscribers to pick from the channels they want to pay for in several custom packages. Sling TV is owned by DISH, who has put major investment into the service as the trend of cord cutting continues to grow.
This is just one more signal that shows while traditional television viewership might be declining, our eyeballs are still attached to screens, and companies that make it easy to stream our favorite content, whether that be TV shows, movies, or live sports, are going to see continued subscriber growth.
While Sling TV was one of the first services to offer live streaming television, the competition is picking up. Playstation Vue has been chugging along for about the same amount of time, and DIRECTV NOW joined in on the fun last year. Hulu is now offering live streaming TV as well. And while some major cable companies have streaming options, they still come with a heftier price tag. 
We fully expect these streaming options for live TV to see continued growth and success over the next decade, while traditional broadcasts continue to suffer declines in viewership.