New Apple TV 4 Details Surface, Winter 2015 Release Date Likely
|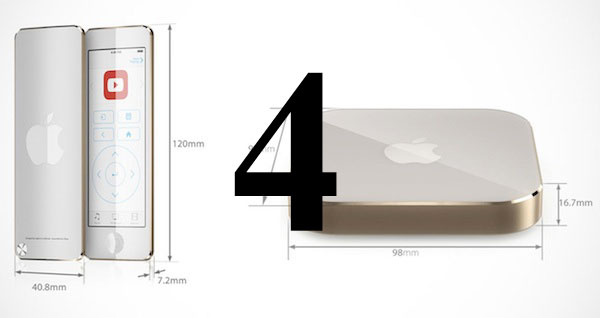 It's been over three years since Apple released a new iteration of it's TV streaming device. The third generation Apple TV dropped in March of 2012 and firmware updates have been the only upgrades we've seen since then.  But this week rumors have been swirling in the Apple app development community about Apple TV 4 with a likely Winter 2015 release date in sight, just in time for Christmas.  As the announcement approaches Apple has reached out to various app developers to get them ready for the new OS that will be launched with the ATV4.
Here are the new hardware features our sources are confirming for the new Apple TV:
802.11ac Wifi Comparability
Support for 4K Video Streaming
Larger Flash Drive Capacity (from 8GB Max to 16GB)
Faster Chipset (from A5 to a variation on the A8)
Siri Integration and Voice Commands
Redesigned Tactile Remote
Various Stability and Performance Improvements
A 2015 release would line up perfectly with the HBO Now exclusivity deal Apple struck earlier this year.  Do the above features work for you?  Is there something else you'd like to see in the Apple TV 4?  Or have you already moved on to another streaming system in the meantime?  The Roku 4 is also expected to launch later this year so this may be a titanic struggle between the two streaming companies.  Competition encourages better products.  We can't wait to see what comes of it.