Is Your Country's Netflix Library Growing or Shrinking? We Dive into the Data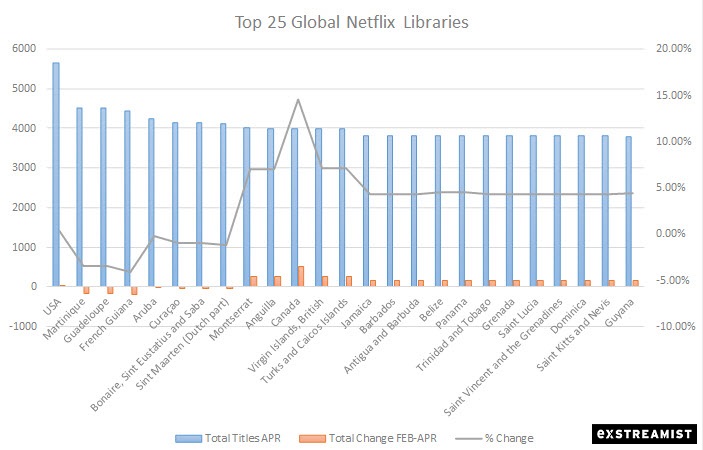 There might not be a more convoluted industry when it comes to international distribution than television and film. Just because one company owns the rights to sell/stream a show like 'Mad Men' in the United States doesn't mean they have the rights to sell/stream the show internationally. Each country or region will often times have unique owners and distributors.
This complicates things for a service like Netflix, who earlier this year opened the floodgates around the world, making it possible to use their service in nearly every country. While the masses celebrated, this excitement was somewhat short-lived and there was inevitable disappointment as users in these new countries started to realize the libraries were extremely limited when compared to their US-counterpart.
So not all Netflix subscriptions are created equal. There are even countries where Netflix doesn't own the rights to their original series 'House of Cards.' So once again, this whole industry is extremely complicated.
We decided to dig into the data and break down the best and worst countries for Netflix subscribers over the past 90 days since the international expansion took place. We pulled the total title counts each month for every country where Netflix is available to monitor for increases and decreases in library sizes. With that we were able to extract some interesting findings regarding the fastest growing and shrinking libraries. Download the whole data set here if you would like to play around with the numbers yourself.
Interesting findings from over the last three months: 
Germany, Liechtenstein, Austria and France have seen their Netflix libraries shrink the most of any country over the past 90 days (by % of total titles available).
Greenland has more Netflix instant stream titles than South Korea.
Canada's total library is growing rapidly, with a 14.5% increase in size over the last 90 days.
Only one European country cracks the top 50 in total titles, the United Kingdom, at 48th.
Most European countries barely crack the top 100 on the list with The Netherlands, Spain and Germany all at 91st, 94th and 95th, respectfully. Antarctica comes in at 107th.
Southeast Asian and African countries have both seen average jumps of 30% and 28% over the past 90 days, the two biggest regional jumps by % of library increase.
The United States still has the biggest library, but has been stagnant over the past 90 days, with only a .27% increase in total titles.
For the more visually-minded, we have graphed some of the attached data covering the last 90 days:
Top 25 Global Netflix Libraries: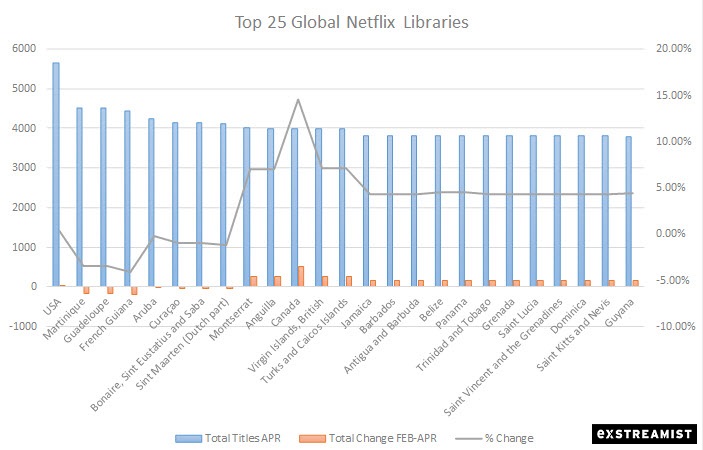 Bottom 25 Global Netflix Libraries: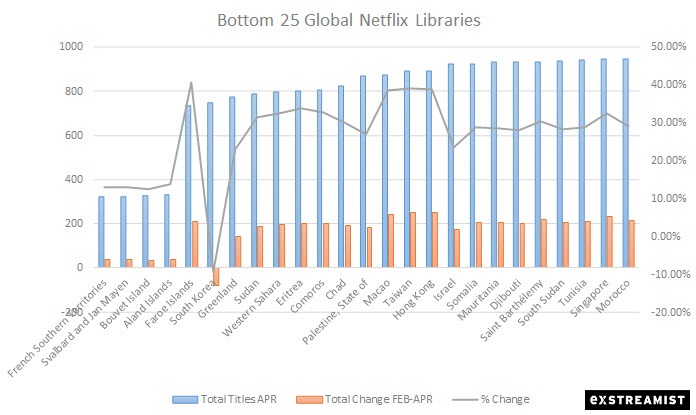 Countries Where Netflix Has Added the Most Titles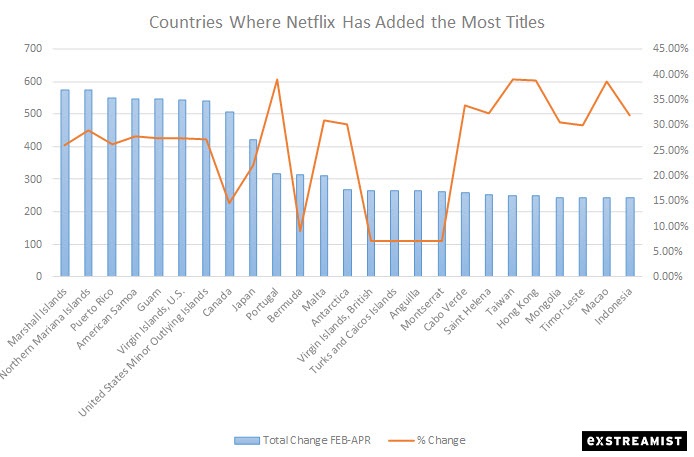 Countries Where Netflix Has Removed the Most Titles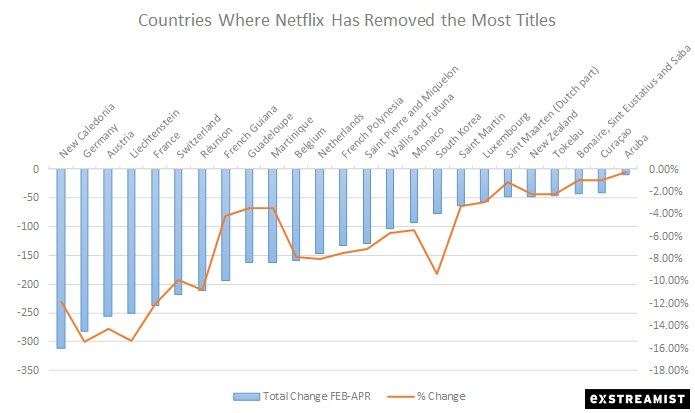 Biggest % Jump in Title Count of All Countries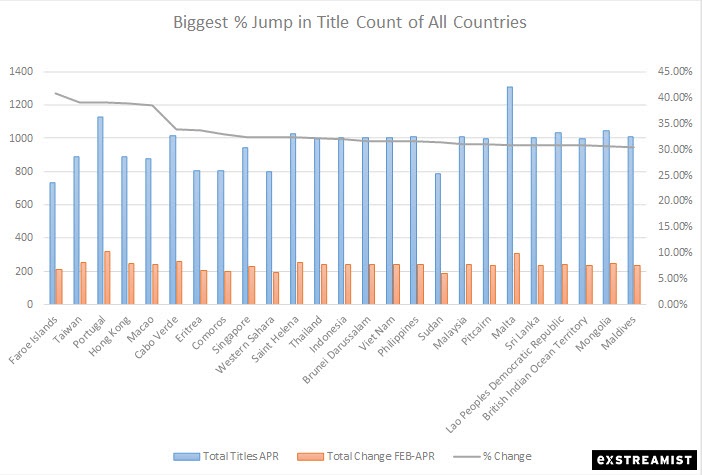 Biggest % Decrease in Title Count of All Countries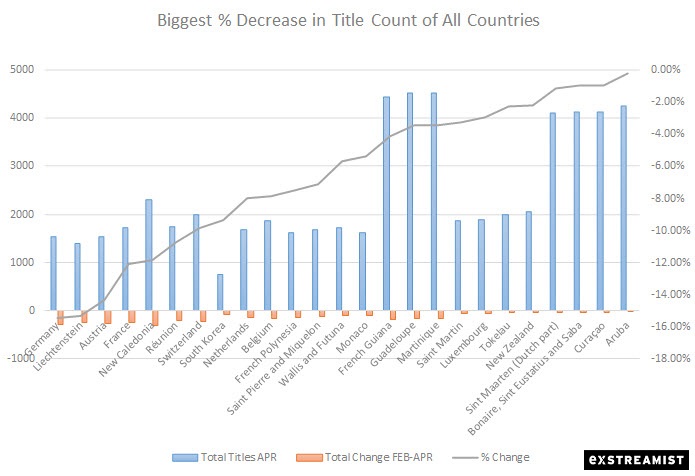 Sources: 
Netflix title count data from uNoGS (h/t Nathan McAlone)
Netflix Everywhere image from the Netflix keynote at CES