House of Cards Season Four Not Available in Your Country? You're Not Alone
|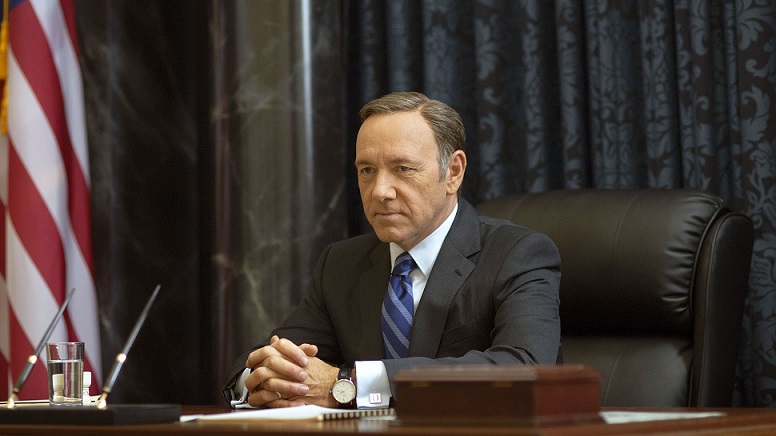 One might think that because 'House of Cards' is a Netflix original, that the series would now be streaming globally after Netflix expanded into 130 more countries this year.
But because of some strange distribution issues in countries where other companies currently own the rights to 'House of Cards,' the show's fourth season currently isn't available to Netflix subscribers in countries like Germany, Portugal, Spain and most African countries.
Currently each season of the show is available in the following number of Netflix's 245 regions (source: uNoGS):
Season one of House of Cards is currently available in 238 regions
Season two of House of Cards is currently available in 237 regions
Season three of House of Cards is currently available in 181 regions
Season four of House of Cards is currently available in 124 regions
The first and second season saw a huge jump this month from only being available in just over 100 countries to now being available in nearly every region, so we fully expect Netflix to try and get the fourth season into most every region here soon as well. Keep in mind it's not that Netflix doesn't want to stream 'House of Cards' in every country, but is likely being restricted by some complicated content ownership contracts.
Netflix has stated on numerous occasions that it plans on trying to bring a consistent viewing experience across its global library and the best way to do this is through the creation of original movies and TV shows. Attempting to wrangle the third party distribution rights for hundreds of shows globally is an extremely arduous and likely impossible task.
Now the question will remain as to whether or not Netflix can actually produce high quality content fast enough to replace the every-dwindling list of movies and TV shows streaming instantly. We've witnessed firsthand a major decrease in the total number of titles available, but thus far this hasn't really decreased subscriber numbers for the service. Perhaps if the quality of content Netflix produces remains high, the quantity is far less important.