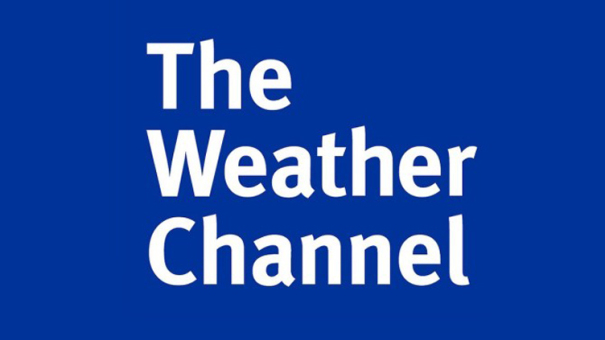 The Weather Channel is a satellite television channel dedicated to everything related to the weather as you might imagine. The network used to be owned by a consortium comprising of NBCUniversal, The Blackstone Group, and Bain Capital. However, in 2016 the network was sold to IBM. Headquartered in Atlanta, Georgia it was launched in 1982, and broadcasts news, analysis and updates relating to the weather as well as documentaries. In addition to regular cable channel broadcasts, The Weather Channel also provides forecasts for newspapers, websites, satellite radio stations, etc. in addition to an extensive online presence via its official website, i.e., weather.com. As of 2016, there are over 88 million households in America watching The Weather Channel.
If you want to remain updated of an upcoming storm, or a hurricane headed your way while on the road nothing beats being able to stream the Weather Channel live online. Below we will look at a couple of ways to watch the Weather Channel live regardless of where you are.
Watch The Weather Channel Online Using the Official App or Website
The official Weather Channel website and app are great ways for subscribers to watch the channel live while on the go. All that's needed is to log in with your subscriber credentials to start streaming the channel live. However, if you want to keep an eye out on a storm headed your way then the official website and app do push updates though they can be a bit late. That said if you'd rather watch the channel live but not commit to the local cable service then there are other methods worth checking out.
Live Stream The Weather Channel via AT&T TV NOW
AT&T TV NOW enables people to cut the proverbial cable and start streaming live channels on their mobile devices. The service includes The Weather Channel as part of its 'Just Right' bundle. Starting at just $35 a month subscribers can live stream many other channels like AMC, BBC America, Syfy, etc. The service's apps for Android, iOS, Chromecast, Fire and other devices means that you'll never miss another important weather update again!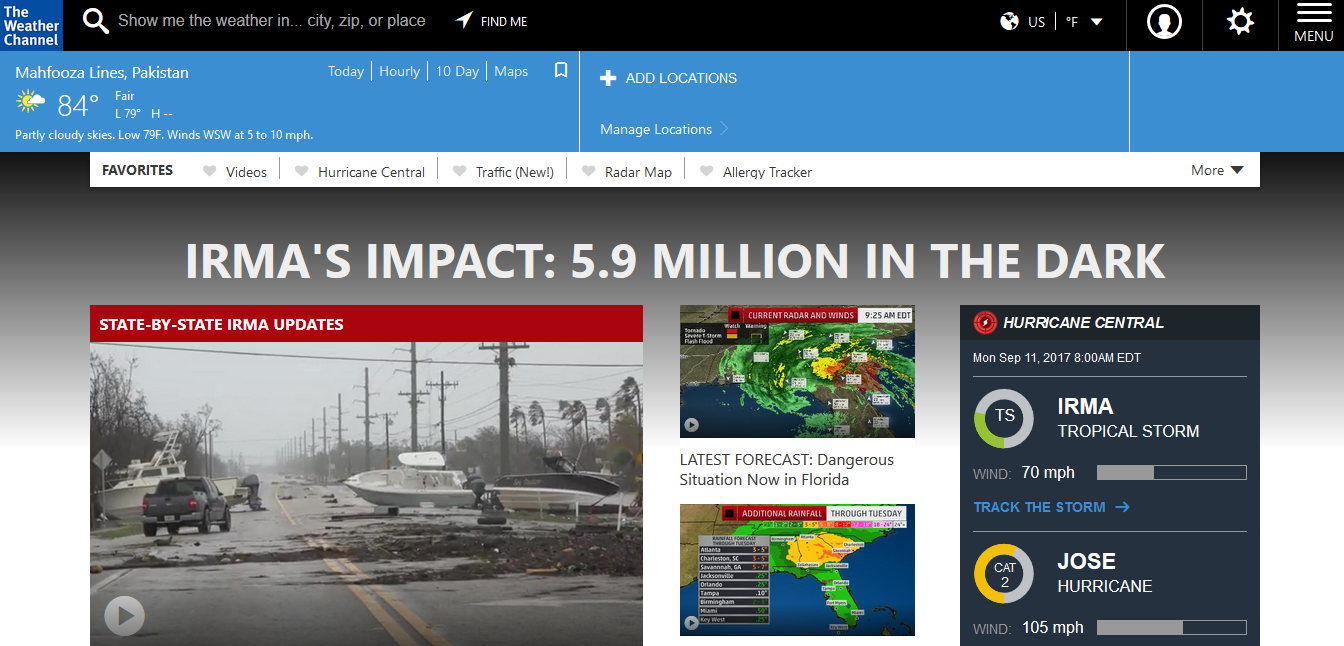 Live Stream The Weather Channel Online with Sling TV
Sling TV is also a cord cutting service which streams live channels via its apps for a number of devices like iPads, Chromecast devices, Android phones, etc. Starting at just $20 a month it's way cheaper than the competition but does not include The Weather Channel as part of its lineup of channels just yet. Though things are expected to change in the near future. Till then you can still keep up with the weather via close to half a dozen news networks streamed live.
Stream the Weather Channel Live with fuboTV
fuboTV maybe known for its excellent lineup of sports networks but you can also keep an eye on the Weather too! The service live streams The Weather Channel via their apps for various devices including Android and iOS. So, if you suspect a storm on the horizon all you've got to do is pull out that shiny new smart phone and check the Weather Channel. fuboTV starts at $19.99 for the first month. You can also try the service for free by clicking below!
Watch The Weather Channel Live with Fubo TV
Fubo TV is amongst the best cord cutting services with prices starting at $34.99. The service streams The Weather Channel via a series of apps for just about all smart devices and TVs out there. Plus, like all decent live streaming services it does not require a long-term commitment, and yet it streams dozens of news, sports and entertainment channels live.
Other Methods of Streaming The Weather Channel Live for Free
The Weather Channel is streamed by many websites offering pirated content. However, because piracy is illegal in the United States live streaming it for free via these websites will stir up a storm! So, avoid the bad weather while staying out of jail by using the legal services mentioned above.
Last Updated on by Exstreamist