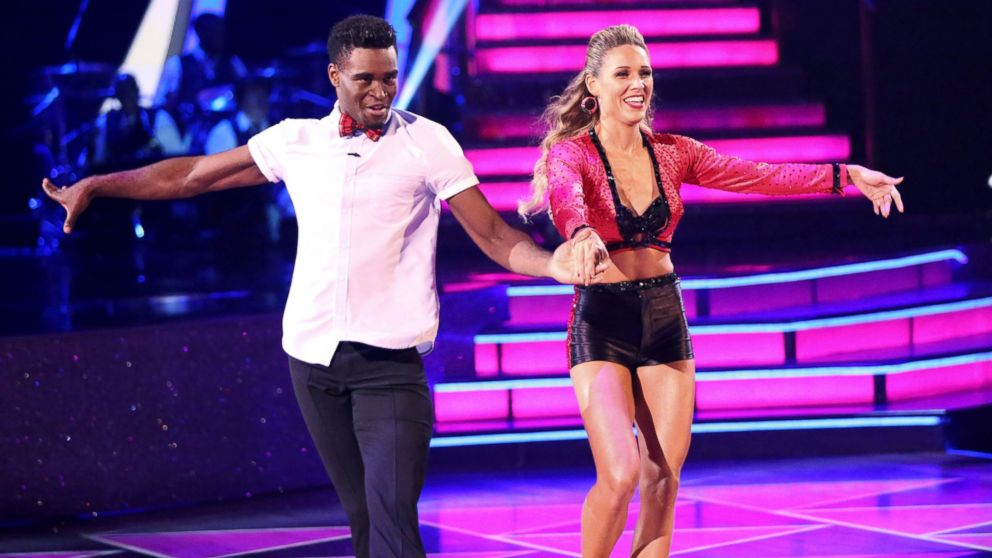 Going on over 10 years of airtime, ABC's Dancing With the Stars has been a smash hit success, with record breaking audience numbers and some amazing high profile celebrities featured.
Based on the British series Strictly Come Dancing, Dancing With the Stars pairs famous celebrities up with professional dancers who take them, often times from zero dancing skill, through training in preparation for weekly performances. These performances are judged and the field is narrowed down until one celebrity / dancer combo is declared the winner.
Dancing With the Stars tends to range from humorous to dramatic, with the comedy of both what the actors say alongside sometimes awkward times on camera during their training making for a hearty chuckle. The drama often stems from injuries as well as the occasional tension that comes normal with any competition.
Tom Bergeron hosts this American version, and has been praised for his job thus far hosting the series.
So where can you watch Dancing With the Stars online? We break down the various streaming locations below:
We recommend: Hulu Live
By far the best option for DYTS fans is going to be Hulu Live. They offer live streaming of all your favorite shows across dozens of channels, including ABC. Watch tonight's episode of Dancing With The Stars with Hulu Live's free trial here:
Live Stream Dancing with the Stars on Sling TV
Want to watch 'DWTS' right now while it's on air? Then you should take Sling TV up on their one week free trial offer to see what it's all about. If you add on the ABC package, you can watch Dancing with the Stars live without a cable subscription. You'll also get channels like Bravo, Lifetime and Food Network.
Dance with the Stars Live on DIRECTV NOW
If you want to watch Dancing with the Stars live, without cable, DTVN is a great option. Similar to sling you get tons of cable channels as well as the networks like ABC that have your favorites for a low cost (about $40 a month for a full package). They also have a 7 day free trial so give them a shot too.
Try DIRECTV NOW Free for 7 Days
Watch Dancing With the Stars on ABC.com
ABC also has the five most recent episodes, except the MOST recent episode, available to stream on their website, no subscription service needed. No word from ABC as to whether or not ABC will expand their online offerings to include more episodes anytime soon.
Dancing With the Stars on Hulu
You can stream Dancing With the Stars on Hulu as the service has made the five most recent episodes available on their site. With Hulu being partially owned by ABC, it does seem kind of odd that more of Dancing With the Stars isn't on Hulu, but maybe this will change in the future.
Is Dancing With the Stars on Netflix?
Bad news, Netflix subscribers, Dancing With the Stars isn't on Netflix and there currently is no news regarding whether or not the show will be joining the streaming service anytime soon. ABC and Netflix haven't been playing nicely together as of late, so we're not expecting to stream Dancing With the Stars on Netflix in the near future.
What about Amazon, iTunes or Google Play?
Strangely, Dancing With the Stars is absent from pay to stream services like Amazon, iTunes and Google Play. ABC hasn't allowed for the downloading of individual episodes through these services and haven't announced any plans to change this in the near future.
Of most of the shows we cover here at Exstreamist, we have found very few as difficult to watch online than Dancing With the Stars. We were expecting to be able to stream it on Netflix or at least watch more than only five episodes on Hulu, but alas, no such luck.