[RUMOR] Netflix Streaming Mad Men Second Half of Season 7 in Early 2016
|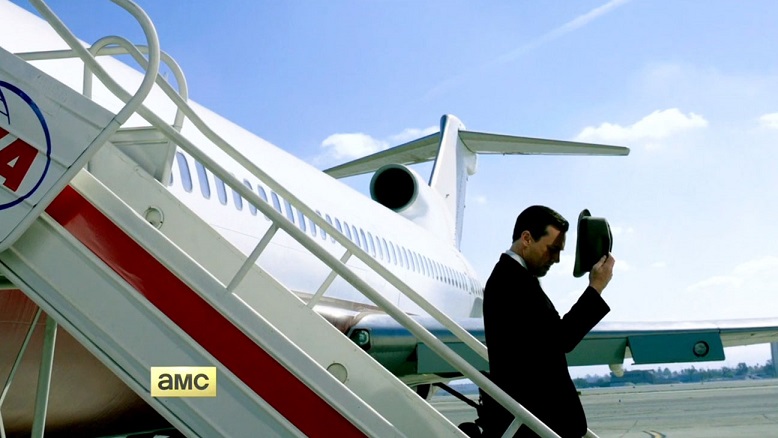 Update 1/25/2016: Now confirmed, as mentioned below, Mad Men season 7B will be available on Netflix this February. Here's the list of what's new on Netflix February 2016 confirming this information.
—
When October's list of what's new on Netflix was released everyone was a bit taken back that Mad Men Season 7B wasn't added to Netflix. Fans of the show who don't have cable have been waiting for an announcement about when the second half of season seven would be available, and now there are at least a few rumors circulating.
Apparently, the plan is to have Mad Men's finale streaming on Netflix in early 2016, but there are some complications with the show being over, meaning AMC isn't in any hot priority to stream the rest of the series free through the service quite yet as they would normally time streaming distribution to occur right before the newest season starts. AMC is marketing its own app after all, which certainly could use the Mad Men finale as a great way to market the service and get signups.
Regardless, apparently talks are nearing conclusion and we should see the final half of season seven streaming on Netflix soon-ish, which is great news for cord cutters who have had to avoid spoilers over the past nine months. So keep those ear plugs in just a bit longer, you've made it this far.
For those less familiar with Mad Men, or just hoping to get started watching the show, you can watch every episode free on Netflix up through the first half of season seven. AMC broke the final season up into two halves, with the finale airing earlier in 2015. Reception for how the show ended has been extremely positive, with a lot of people feeling Draper got a proper sendoff. AMC has been known to offer some stellar final seasons (we're looking at you Breaking Bad) and Mad Men is no exception.
If you can't wait any longer for it to stream on Netflix, you can buy individual episodes on Amazon here.
We'll update this story once we have an exact date when Mad Men 7B is streaming, if we had to guess we're looking at an April 2016 release, but we're really hoping it's sooner.
Watch the Mad Men season seven trailer below: