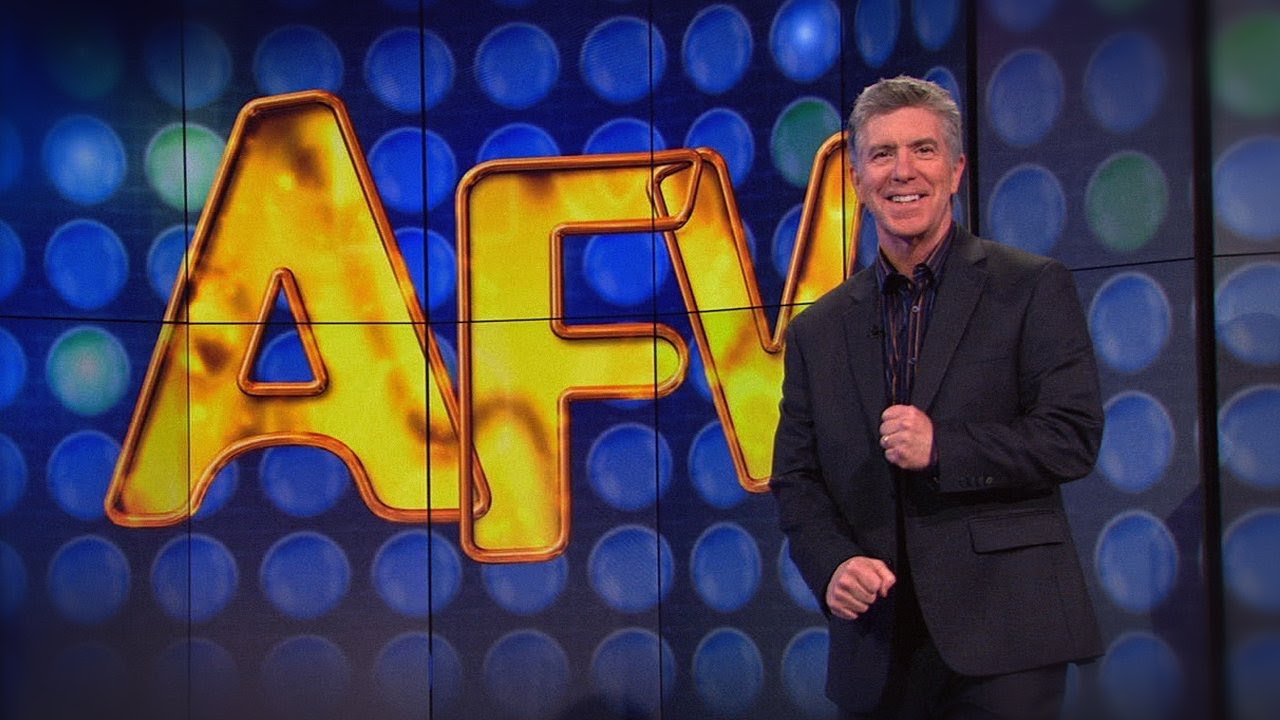 America's Funniest Home Videos or AFHV or AFV has been airing since 1989 which means most people reading this grew up watching funny videos on ABC. ABC has a reputation for some of the longest running shows, but the significant difference with AFV is that it never goes stale. Originally hosted by Bob Saget who then grew way too old to make people laugh. Today the show is hosted by Alfonso Ribeiro who honestly would probably end up being replaced by another cheap star a few years down the lane. Back in the early 90s, most videos were home made on a Handycam in horrible definition. Now many if not all videos are 1080p except for ones that are by broke millennials.
So, if accidents, cute cuddly kittens, and the oddly cute child couple tickle your funny bone and you have the time to sit through cheap jokes then watch America's Funniest Home Videos. Just in case you don't have a television anymore below is how you can stream all the videos online free.
Watch America's Funniest Home Videos Online Using the Official ABC App and Website
The official ABC app and website is the way to go if you want to stream every episode complete with the host's wise cracks for free. Even if you just want to watch a couple of videos every now and then we strongly advise downloading and installing the app to your smart device so that you can stream other shows such as Forever 31, Speechless and General Hospital, etc. That said the official app and website only works if you have a subscription via your cable service provider. If you don't then move on to the next method below.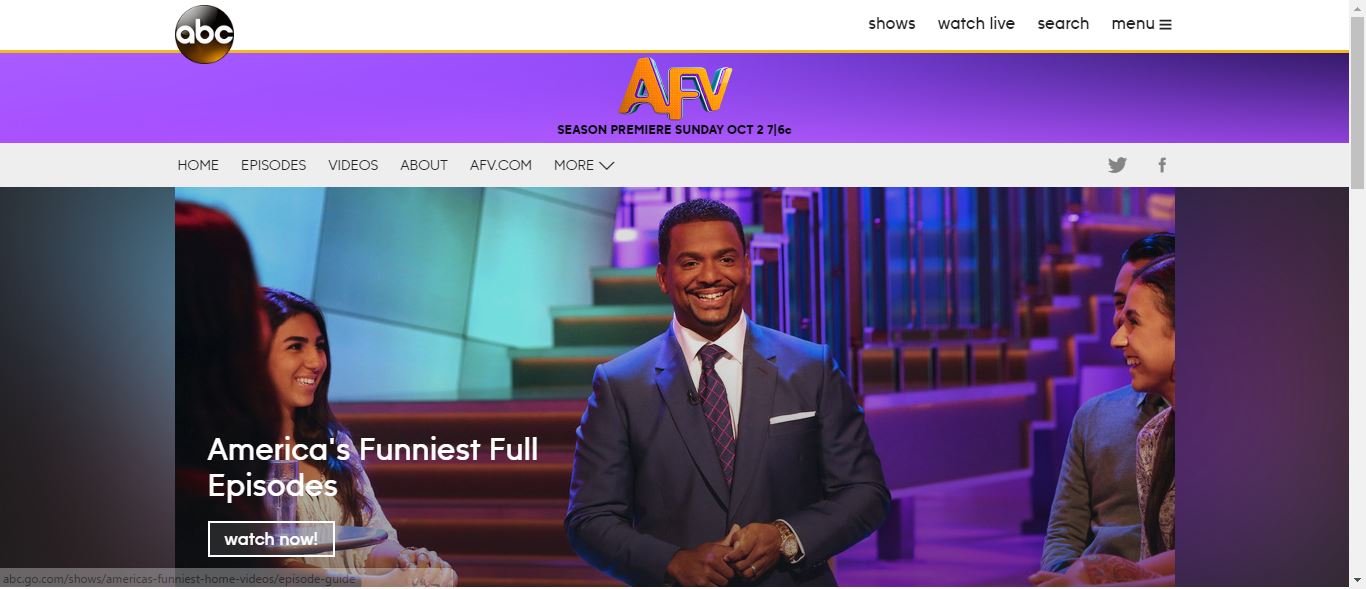 Live Stream America's Funniest Home Videos with Sling TV
Sling TV will enable you to live stream America's Funniest Home Videos when it airs on ABC. Sling TV unless you've been living under a rock is a live channel streaming service which enables subscribers to stream channels to their smart devices i.e. iOS, Android, Roku etc. via the Sling TV app. If you want to watch America's Funniest Home videos but are rarely at home (irony) Sling TV's service means you can stream ABC along with other channels such as Bravo, ESPN, Fox Sports, etc. as part of the package. And it's a lot cheaper at just $20 a month!
Watch America's Funniest Home Videos with AT&T TV NOW
Live stream America's Funniest Home Videos live with a AT&T TV NOW subscription. Not only will you be able to stream America's Funniest Home Videos but a host of other shows that are aired by ABC as well as a truck load of other channels which are part of the subscription. Subscription prices start at $35 a month with free streaming bandwidth. Plus, subscribers can stream on their iPhones, and Android devices via the service's native app. So, you'll never miss another funny home video again!
Streaming America's Funniest Home Videos on Netflix, Hulu, and Amazon
Yea! America's Funniest Home Videos are available for streaming on Netflix but only a select few i.e. Bonehead and Kid's favorites. Even though we'd like to refer to it as being a sterile version of the show but it still beats not being able to watch it. That said you can also rent it on DVD for $4.99 a month, but you only get the Bob Saget version dating back to the 90s!
Hulu is another sure way to stream America's Funniest Home videos. You should be able to find entire seasons, so if you haven't watched it since you were ten, it's a good time to catch up!
Amazon does not have a download or streaming option available for America's Funniest Home Videos. However, you can always buy it on DVD from Amazon.
Other Ways of Streaming America's Funniest Home Videos for Free
The one other free method is via the show's official website. Yes! The show has an official website and app (for iOS and Android only) with a truckload of videos which are free to stream. Though short and rarely as fun without the cheesy commentary it's nevertheless free!
Last Updated on by Exstreamist