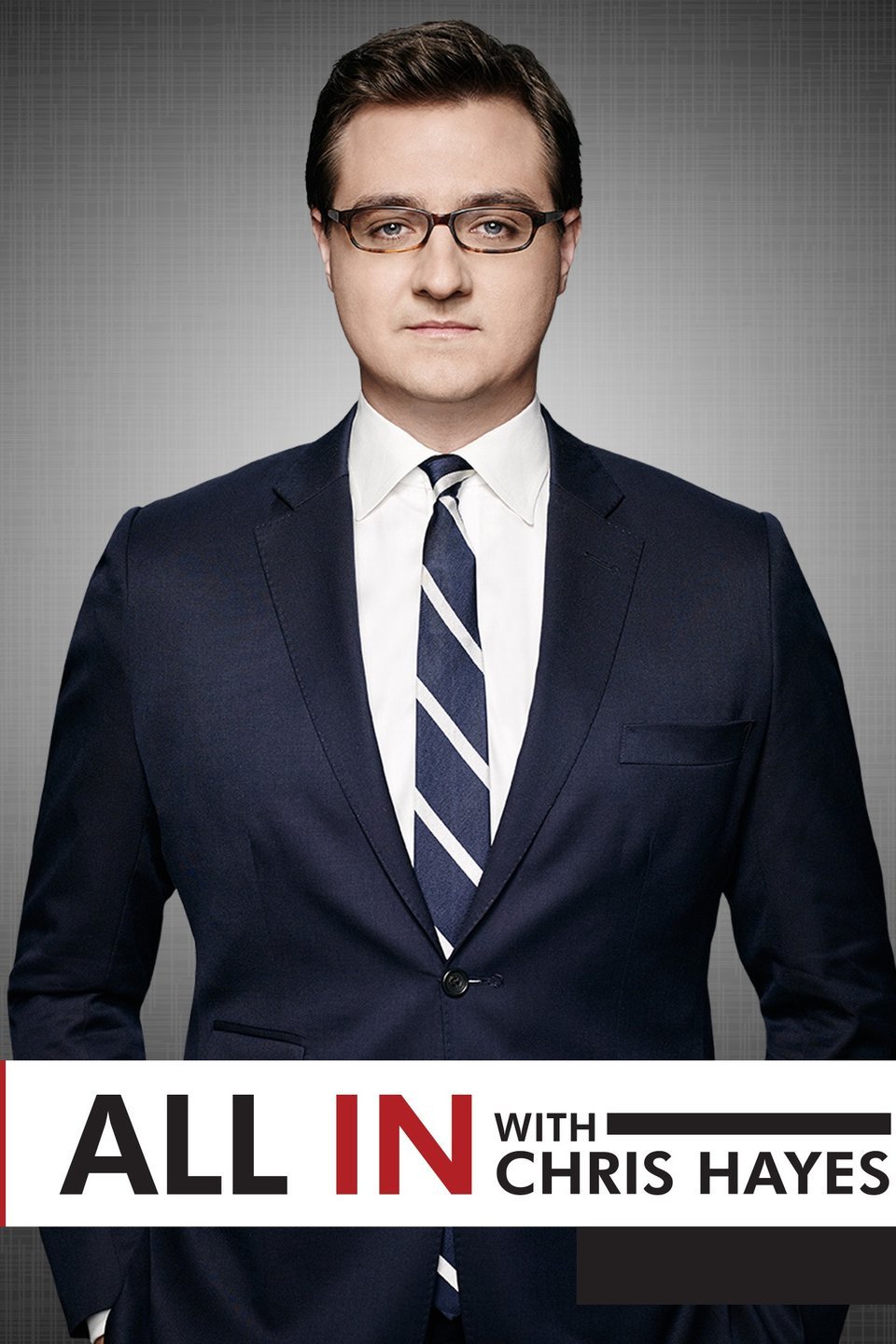 All In With Chris Hayes is an opinioned television show which airs every weekday at 8 pm EST on MSNBC. It is hosted by none other than Chris Hayes himself, hence the name of the show. It was previously called 'Up with Chris Hayes' and used to air on weekends. The show originally debuted in 2013, with 859,000 viewers, including around 298,000 between the ages of 25-55. All In With Chris Hayes follows the same long form format where there is a panel of guests or participants who discuss various news issues. The show won an Emmy Award in 2015 for Outstanding News Discussion and Analysis.
If you are a fan of the show but don't want to hang around the living room to just to watch it then below is how you can stream 'All In With Chris Hayes' online for free!
Watch All In With Chris Hayes Online Using the Official MSNBC Website
MSNBC is one of the few networks that do not have a dedicated app just yet. Though fans of 'All in With Chris Hayes' can stream the show via the official website. However, the website requires that streamers also be subscribers to the channel via their local cable service. So, if you're not a subscriber and nobody is willing to share their credentials with you, then there is no way to log-in to start streaming! That said there are other ways of live streaming the show as we will discuss below.
Live Stream All In With Chris Hayes via DIRECTV NOW
DIRECTV NOW is AT&T's cord cutting service which live streams MSNBC via an assortment of apps for iOS, Android, Chromecast devices, etc. Since the service enables subscribers to live stream MSNBC, you'll obviously be able to stream All In With Chris Hayes live every day along with other shows like The Walking Dead, Larry King, etc. Subscriptions start at $35 a month with no mandatory long-term commitment.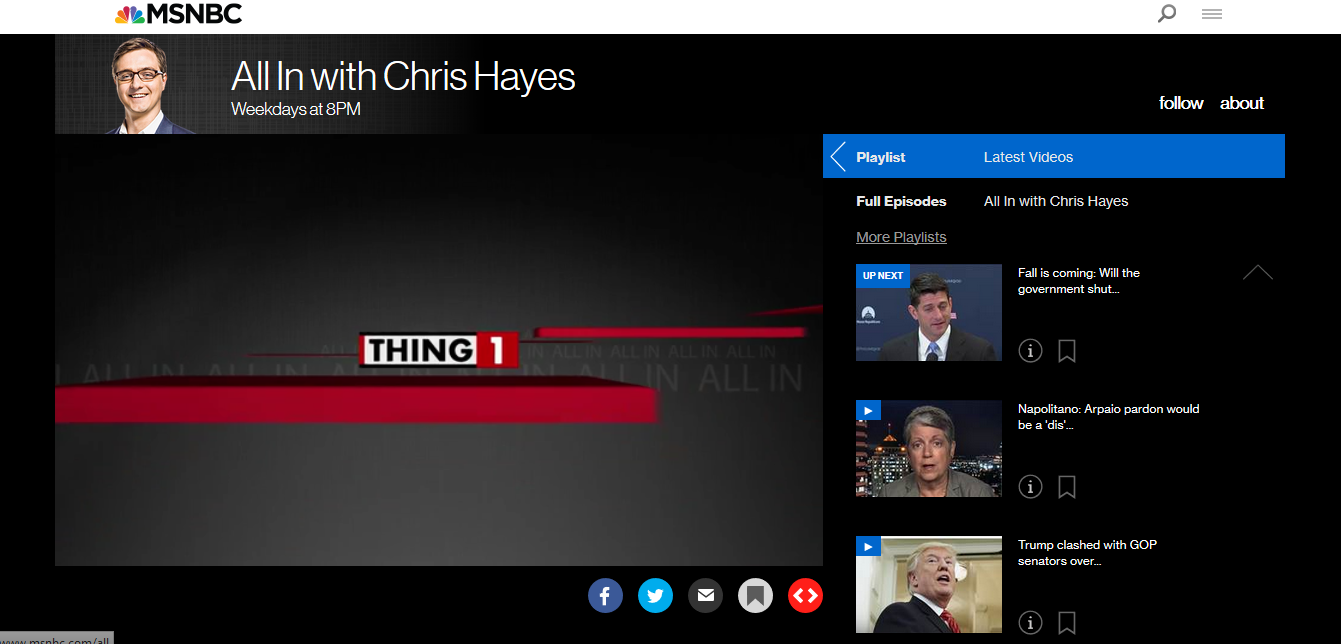 Live Stream All In With Chris Hayes Online with Sling TV
Sling TV is yet another cord cutting service which you can use to stream 'All In with Chris Hayes' live. Subscriptions start at just $20 a month. If you are a news lover, you may want to add-on the 'News Extra' pack, so that you never miss your favorite news show again. Click on the button below to try the service free before paying for it.
Streaming All In With Chris Hayes on Netflix, Hulu, and Amazon
Netflix does not have episodes of All In With Chris Hayes available for streaming. But then again Netflix does not have any MSNBC shows.
Hulu subscribers can watch All In With Chris Hayes live. So, you'll never miss another episode again.
You can download a truckload of shows from Amazon Prime through All In With Chris Hayes is not one of them. However, Amazon Prime does not usually have opinionated news shows.
https://www.youtube.com/watch?v=EWgPrDnFmpM
Other Methods of Streaming All In With Chris Hayes for Free
One way of watching All In With Chris Hayes free several hours or days after it is aired is by searching YouTube. That said there are several websites that stream MSNBC live for free, but those are illegal. Its not a good idea trying to save a few bucks if it endangers your freedom even if you are a big Chris Hayes fan!