Watch the Ball Drop in NYC Online or Streaming for New Years Eve
|

It seems like only yesterday we were ringing in 2015. But time marches on and it's been a big year for streaming media. Grab that shiny new Apple TV you picked up for Christmas and get it hooked up. It's about to be a part of your New Year's Eve plans. There are several different ways to watch the ball drop in NYC online. Here are a few of them. Choose the best streaming option for you. Let the countdown begin!
Stream the ball drop on your favorite channel with Sling TV
Sling TV offers live streaming of your favorite channels, with dozens of cable networks all included in their streaming packages. You can get a seven day free trial of their service, which works on TVs, phones, tablets, computers and more. It includes networks like CNN, AMC, ABC, FOX and NBC in select networks, among other major networks like Comedy Central, FX and more.
Today only! Sling TV is offering a FREE Roku Express with a one month subscription, a $30 value! Give it a free trial here: Seven day exclusive free trial of Sling TV.
Can I watch The Ball Drop on Netflix or Hulu?
Netflix does have their own special plans for New Year's Eve so if you want to stream their programming check it out through any of their apps or at Netflix.com.
Hulu hasn't announced any special program for 2016 New Year's Eve.
Watch The Ball Drop on ABC Go or the Official ABC Website
The Dick Clark New Year's Rockin' Eve airs on ABC every year so that means you can use their official app, ABC Go to get streaming access to the ball dropping in Times Square this year.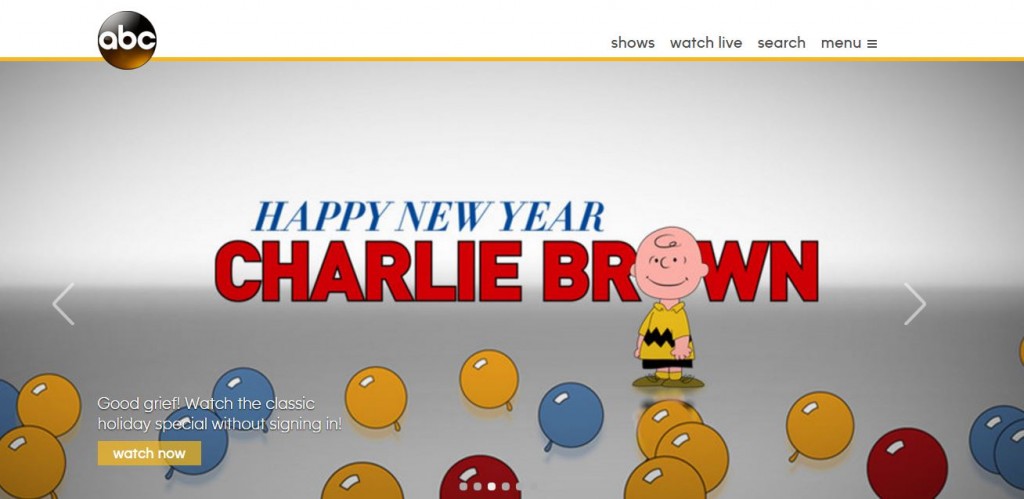 ABC Go also has an official site that you can watch from. Head over to ABC.com to watch the ball drop live.
Watch the Ball Drop from a Dedicated Live Stream
Countdown Entertainment has a great website that looks to be streaming the ball dropping. They won't have any colorful characters narrating the show in Time's Square but maybe that's not what you want. They even have an app if that works better for you..
We found another live stream that promises to show the New Year's Eve special live as well so check that out too.
https://www.youtube.com/watch?v=6o0FAC6skdA
Stream Something Else on New Year's Eve
Almost every network has some sort of special marathon airing on the eve of 2016. We can't get into all of them but MTV, for example recently will broadcast a Ridiculousness marathon until midnight, followed by a s 6 minute teaser from the newest season of Teen Wolf
Whatever you choose to do, whether it's watching the traditional NYC Ball Dropping on a nontraditional streaming device, or something different– we hope you stay safe and have fun. We'll be here for you throughout 2016 and beyond.