STREAM LIVE: Ohio State Buckeyes versus the Clemson Tigers Watch Online
|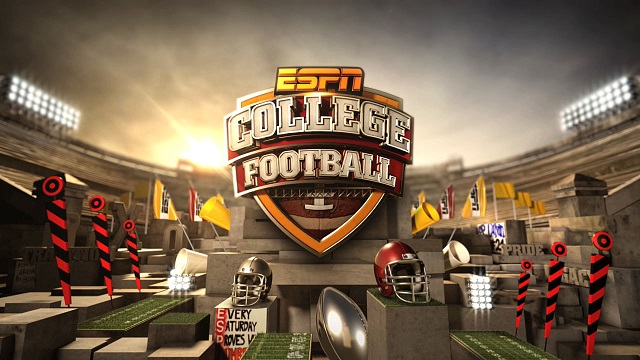 With the NCAA football playoffs now here, it's finally time to watch the Ohio State Buckeyes duke it out against the Clemson Tigers for a chance to play Alabama…. Ok perhaps Washington as well, in the national title game.
December 31st
College Football Playoff semifinal at the PlayStation Fiesta Bowl
No. 3 Ohio State vs. No. 2 Clemson
7 p.m., ESPN
University of Phoenix Stadium, Glendale, Ariz.
Watch the Tigers Buckeyes game online with Sling TV
Sling TV has both a seven day free trial as well as a promotional deal where if you pay for one month of service, you get a Roku Express completely free. Sling has dozens of other channels as part of their streaming service, so you can get a great replacement for cable here as well. The service offers ESPN as part of some of their packages, so get the full scoop below:
Stream the game online with DirecTV Now
DirecTV Now offers a live stream of ESPN, meaning if you don't have cable, you can give their service a free trial in order to watch today's game between the Clemson Tigers and the Ohio State Buckeyes. DirecTV is owned by AT&T, meaning you'll get access to tons of cable networks without having to sign any long term deals with cable companies. They have a special offer right now with discount pricing, get the full scoop here:
Don't stream the games online illegaly
It's tempting to try and find a website that says they'll stream the game online free, but most often times end up simply spamming your browser with popups and malware. Be careful when looking for free ways to watch the game, as it's definitely best to find a free trial of a reputable service, it's still way cheaper than cable and far more safe.
Have cable? Use WatchESPN now
If you have cable and are just looking for a way to stream ESPN on your phone or mobile tablet, you can login using your cable account to WatchESPN online or on your phone. This is a great option if you've already got an account with one of the major providers.
It will be interesting to see how these two teams do against one another. Many people expect this to be a more exciting game, where everyone except people in the Northwest have pretty much decided that Alabama is going to win their game against the UW Huskies. But how fun would it be to see some upsets, right?
Let us know in the comments who you're rooting for, or if you know of any other legal ways to stream today's game! We're getting pretty excited to see who makes it to the national championship game!