Star Wars: The Last Jedi Stars hit Major Talk Shows This Week
|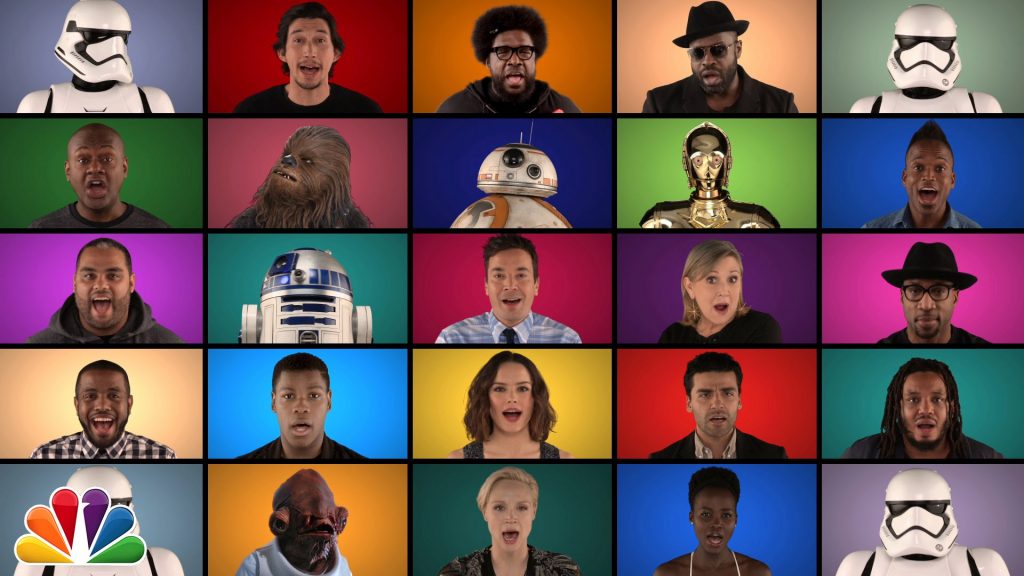 Have you been waiting for any and all details to come out for Star Wars: The Last Jedi? You're in luck because tomorrow marks the beginning of a major Star Wars talk show blitz by most of the major cast members in the film, which premieres December 15th. Disney owns both Star Wars and ABC so expect the bulk of the Star Wars: TLJ marketing to happen on ABC.
Tuesday, November 28th
First up we have Daisy Ridley (Rey) on Live with Kelly and Ryan at 9AM, which is an ABC program.
Daisey will also join Jimmy Fallon on The Tonight Show also on Tuesday, 11:35PM (NBC).
Mark Hamill will go live with Ellen on her show at 3 or 4PM Tuesday depending on where you live. Check Local Listings for the channel!
Wednesday, November 30th
John Boyega joins Live with Kelly and Ryan at 9AM on ABC.
Boyega will also do Fallon's show that night at 11:35PM on NBC.
Friday, December 1st
Jimmy Kimmel Live, another ABC joint, has the Star Wars bug with an all-out blitz featuring: Daisy Ridley, Andy Serkis, Mark Hamill, John Boyega, Oscar Isaac, Laura Dern, Adam Driver, Gwendoline Christine, Kelly Marie Tran, Domhnall Gleeson and writer/director Rian Johnson.
Are you prepared, fellow Star Wars fans? If you're not afraid yet… you will be. Looking forward to possibly hearing from Andy Serkis on Friday! We need to know who or what Snoke is.