Sling TV Sets Record for Most Streamed Event on Their Service
|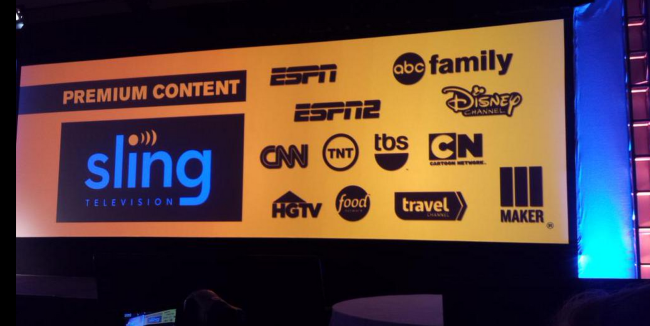 The NCAA final was nothing short of magical this year, with two incredibly plays deciding the finale. It was arguably one of the best final games we've seen in recent years, and will likely go down in the record books as one of the most exciting.
Another big winner that night was Sling TV, the streaming service that brings live sports to your television without a cable subscription. According to Sling, the NCAA finale was the most watched event on their service, with a massive spike as the game proceeded.
(related: What is Sling TV?)
It makes sense that people would be looking for a way to stream the game online, especially as the internet was set abuzz by the action-packed play by play.
"To help quantify the mass interest in streaming big-time sporting events, let me share a number with you, 1,140. This represents the percent increase we saw in viewers from the tip-off of the first game to cutting down the Championship nets."
Live sports has been the bane of most people's attempts at cutting the cord, but Sling has created a pretty straightforward option for doing so without standard cable. There have been talks of ESPN trying to create its own streaming service as well, but things have stalled as ESPN's parent companies have been relatively stuck in traditional distribution. The estimated price of a standalone ESPN account has been rumored to be rather high as well, likely not making the jump worth it for some.
There were few complaints about Sling's streaming disruptions, a PR-nightmare from 2015, that seems to have been handled well this year, which is an exciting development for the company. As the service improves in quality, we'll see if subscription numbers continue to grow for the young service.