Seinfeld Premiering on Hulu June 24th
|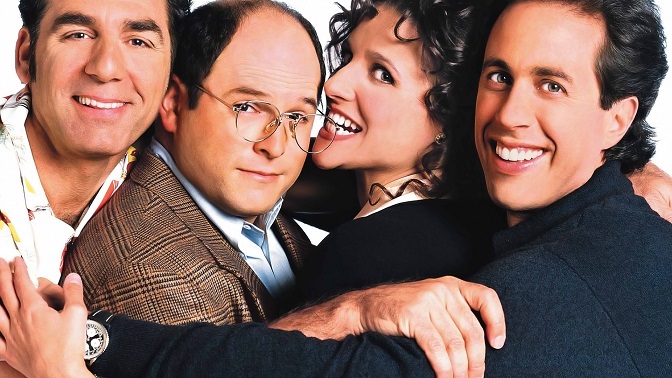 Great news Seinfeld fans, an earlier announcement that Seinfeld would be coming to Hulu now has a date set in stone.
Hulu just announced that they will premiere the entire Seinfeld catalog through their service starting June 24th:
Premiere date: Entire series streaming Wednesday, June 24
Cast: Jerry Seinfeld, Julia Louis-Dreyfus, Jason Alexander, Michael Richards
Synopsis: One of the most popular, most award-winning and longest-running comedy series of all time will be available to stream – in its entirety – for the first time ever on Hulu beginning June 24th. Jerry Seinfeld stars as a stand-up comedian whose life in New York City is made even more chaotic by his quirky group of friends who join him in wrestling with life's most perplexing, yet often trivial questions. Often described as "a show about nothing," Seinfeld mines the humor in life's mundane situations like waiting in line, searching for a lost item, or the trials and tribulations of dating.

Seinfeld Sizzle:http://www.hulu.com/watch/794223
This was one of the most expensive distribution rights purchases for any streaming service thus far, dwarfing the Netflix purchase of the rights to stream Friends in 2014.
All nine seasons of the world's most famous show about nothing will be streaming for Hulu's paying subscribers exclusively.