Hulu gets exclusive rights to stream TNT's 'The Last Ship'
|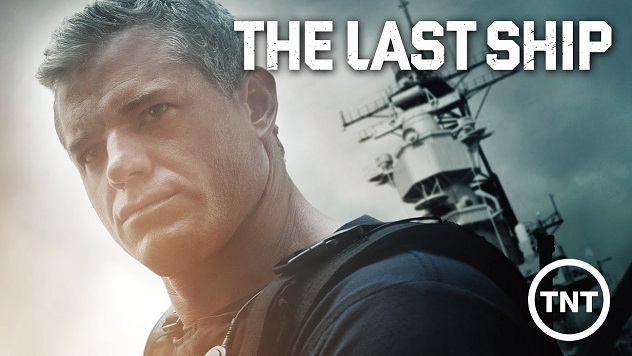 Based on a novel of the same name, TNT's The Last Ship follows a Navy warship as the members on board learn that they are humanity's last hope in surviving a viral outbreak that has recently wiped out most of humanity.
The Last Ship, as you can probably guess by the premise, didn't necessarily grab the highest of critical reviews, landing somewhere in the "mid/upper-mid" positive. But more importantly than critical opinion, the The Michael Bay-produced series has gathered a decent audience, certainly enough to get a second season.
But what caught my attention this week was Hulu's announcement that they have purchased exclusive rights to stream the show, pulling it out of the grasp of other streaming services. In other words The Last Ship won't be on Netflix or Amazon Prime anytime soon.
The most interesting part of this story though is the fight heating up between services to capture audiences on exclusive deals. It's going to start getting even more statistical moving forward on the price these streaming services will be willing to pay for exclusives, as more and more data piles up about the types of shows that draw the most signups. Hulu is currently in third place behind Netflix and Amazon, so picking up these exclusives should continue to help give them a competitive advantage in these early days of streaming entertainment development.
The Last Ship's second season premieres June 21st, and each individual episode will be available on Hulu the day after airing on TNT, with the first season available streaming in its entirety now.
Watch The Last Ship's trailer below: