HBO Now is Available on Chromecast Today!
|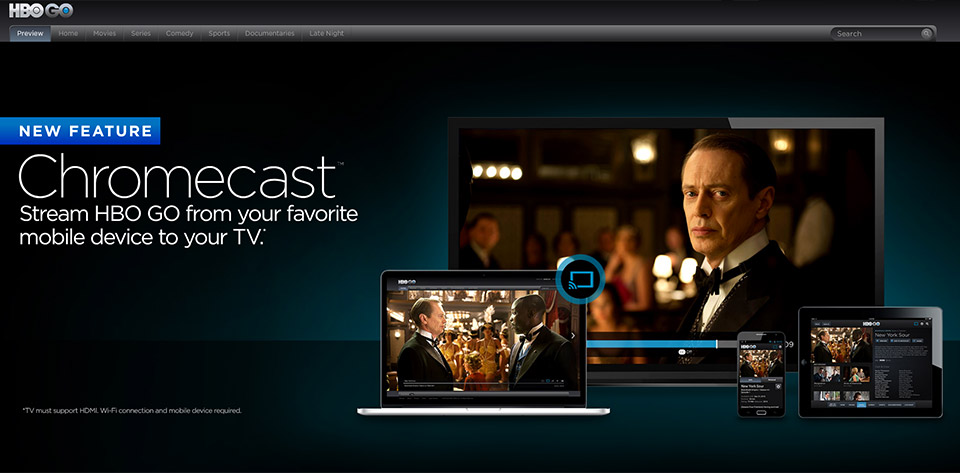 File this one under "Wait, didn't that already happen?" It's been a slow, somewhat confusing start for HBO Now, the Home Box Office's cable-free streaming app. At first it was Apple exclusive and then it rolled out to Android users months later.
That didn't include Chromecast, of course! Today that changed and HBO announced a working version of HBO Now for the Google stremaing dongle. Great news, right? But what about all of the other devices still not supporting HBO Now? Roku is the big one that jumps to mind. An HBO spokesperson had this to say about HBO Now on Roku:
"I don't have specific details to share about Roku timing, but our goal has always been to make HBO NOW have parity with HBO GO in terms of devices supported."
We'll, that's good to know! Eventually HBO Now will not only on Chromecast and Roku but all devices currently supporting HBO Go as well. A year from now we'll all probably forget about the confusing HBO Now launch, when the app is on all devices.
I guess the question is: would you have rather waited a year for HBO Now or are you okay with the slower rollout to various streaming devices? At least we've got something at the moment.  Go test it out for yourself right now.