Could Netflix Save Agent Carter? The Fans Sure Hope So
|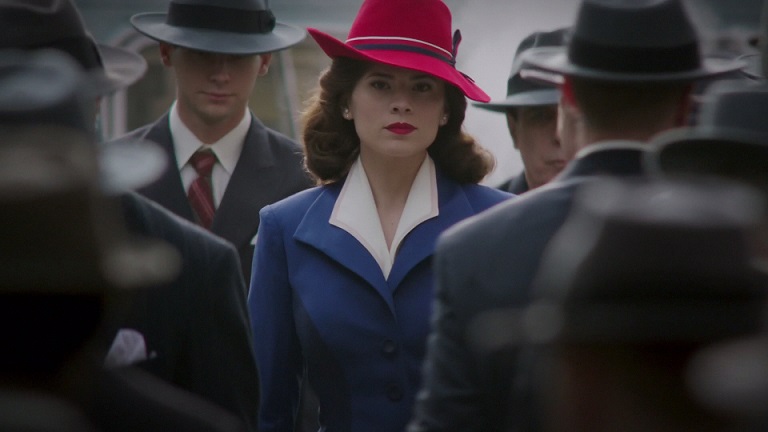 With word that 'Agent Carter' would be reaching the end of its run on ABC, fans immediately did the thing that they know best, and turned to the internet to petition.
A fan of the series set up a petition on change.org, that has now received over 70,000 signatures since its launch earlier this week.
Bridget Regan, who plays Dottie Underwood on Agent Carter, tweeted a link out to the petition here:
Holy smokes. You #AgentCarter fans are mighty. 💄🕷❤️https://t.co/y6DigmIKEj

— Bridget Regan (@BridgetRegan) May 15, 2016
Now, we know what you're thinking. These petitions rarely have any power to persuade any action. And you might be right. But this is Netflix we're talking about here, a service notorious for collecting data and making decisions based off of these types of things. So if there are 70,000 people vocalizing their support of a show, it's possible that Netflix is listening.
Netflix has made quick work of its Marvel partnership, with shows like 'Daredevil' and 'Jessica Jones' holding their own quite successfully with several more on the way. Just recently, Netflix announced the launch of 'Punisher' to Marvel fans' delight everywhere, alongside the forthcoming 'Luke Cage.'
But here's the rub. 'Agent Carter's' latest production under ABC's umbrella was a much different experience from that of its Netflix counterpart. With that in mind, it seems unlikely that if Netflix were to save 'Agent Carter' it would stick to the same format and style as the first two seasons of this show.
Instead, Netflix might opt to take the show in a darker direction, similar to 'Daredevil' and 'Jessica Jones.' Thus, any remake might be a much different experience, and with that potentially alienating to existing fans. And as Comicbook.com points out, star of the weries, Hayley Atwell has already joined another show.
But maybe the Venn Diagram lines up enough in the middle to warrant careful consideration here? We'll keep our ear to the ground and reach out to Netflix for comment. We certainly don't expect any major updates from them anytime soon, but even the possibility seems to be worth exploring.