Paramount Plus Without the Ads? The Service is Now Commercial Free
|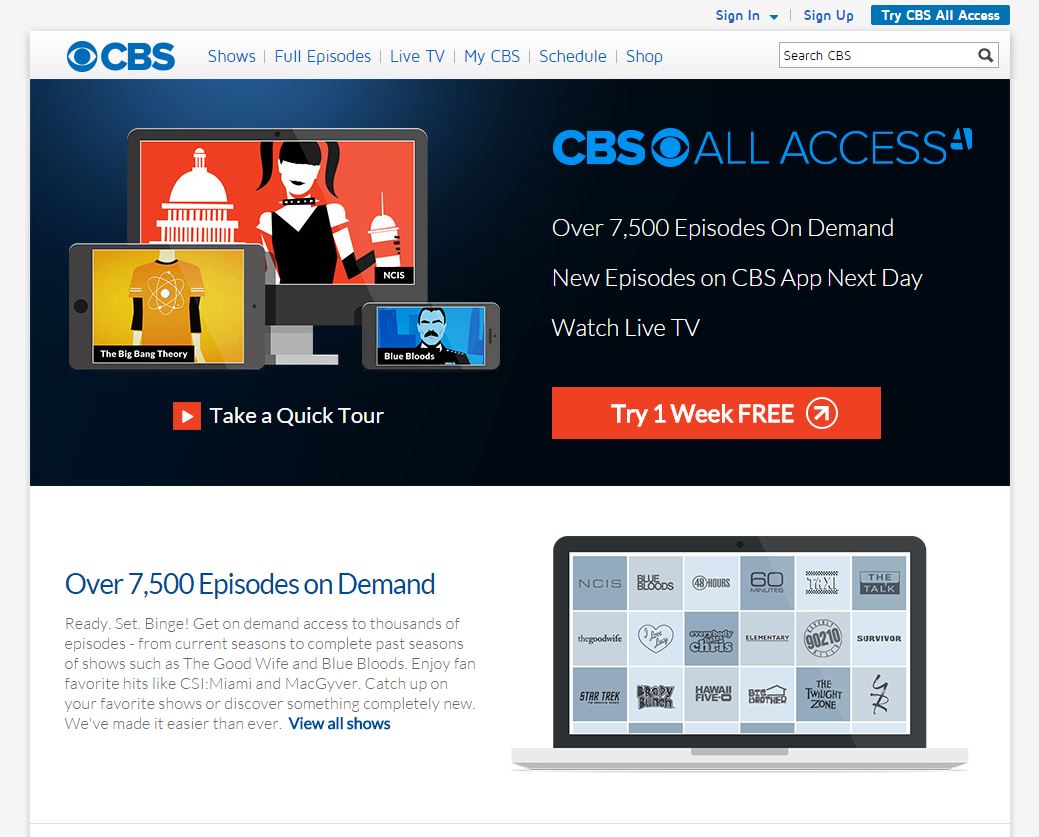 You asked, CBS listened.
Paramount Plus, the standalone service that gets users access to the CBS back catalog as well as live streaming of current television, now has a commercial free option.
>>related: What is Paramount Plus<<
"The foundation of Paramount Plus is not only about giving CBS fans access to more of the content they want, but also giving them more choice in how they watch their favorite CBS programming," said Marc DeBevoise, President and Chief Operating Officer of CBS Interactive. "The addition of a commercial-free plan gives our subscribers even more ways to customize their CBS viewing experience – from which devices to whether they watch in or out of the home, and now with commercials or without." 
This new commercial free option will cost $9.99 a month, a $4 increase over the standard plan. This commercial free plan will work to stream all the same content as the normal plan, including the upcoming Star Trek: Discovery series, coming January 2017.
Paramount Plus is available online at CBS.com, on mobile devices and tablets via the CBS App for iOS, Android and Windows 10, and on Roku Players, Apple TV, Xbox One, Xbox 360, Chromecast, Android TV, Amazon Fire TV and Fire TV Stick, with more connected device platforms coming soon.
>> Watch CBS shows online with a free trial of Paramount Plus <<
Netflix has always been popular for offering a streaming service with no commercials, and Hulu just recently followed their lead. Now CBS has jumped in the ring, proving that consumers are certainly willing to pay a bit more for a service if it means not having to deal with advertising. This simple monthly upgrade actually saves us a lot of time every year.