With Cord Cutting on the Rise, TV Antennas Making a Comeback
|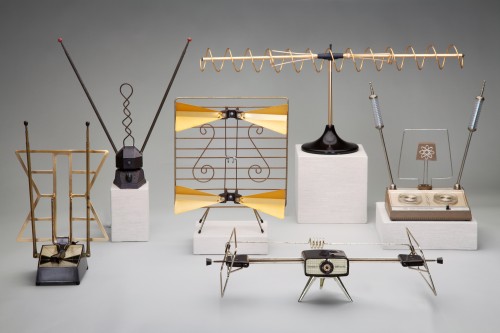 From an anecdotal survey, we discovered quickly that most people under the age of thirty aren't even aware they can get the major broadcast networks for little more than the cost of a digital antenna and a TV to plug it into.
"Wait, you can get NBC without a cable subscription?" One person questioned.
It's an interesting thought, that a device clearly replaced by far more expensive cable bills is actually still the most cost-effective way to enjoy the major networks. After all this includes things like live football on Sunday, the nightly news, and our favorite sitcoms and dramas that air in prime time on channels like FOX and CBS.
According to a report by Marketplace, antenna usage is however on the rise, and this certainly seems like a trend likely to continue as more and more young people never sign up for their own cable subscriptions.
The average digital antenna costs between $15-50 dollars, as a one-time cost, as opposed to a monthly subscription to a major cable company that easily ends up costing up to double that. Paired with a Netflix or Hulu subscription, and arguably 90% of our entertainment needs are met.
The big recent shift here of course came in the late 2000s when broadcast television was required by federal regulations to switch from analog to digital broadcast. This of course brought television to our homes through the airwaves in 1080p.
It should be interesting to monitor this growing trend. Antenna sales are on the rise, meaning more and more people are discovering this cost-effective method for watching TV. Will people stick with these cheaper alternatives? We will be following along closely.